Discovery Channel Eaten Alive trailer suggests man will be 'swallowed whole' by anaconda
Questions have been raised over the logistics of this experiment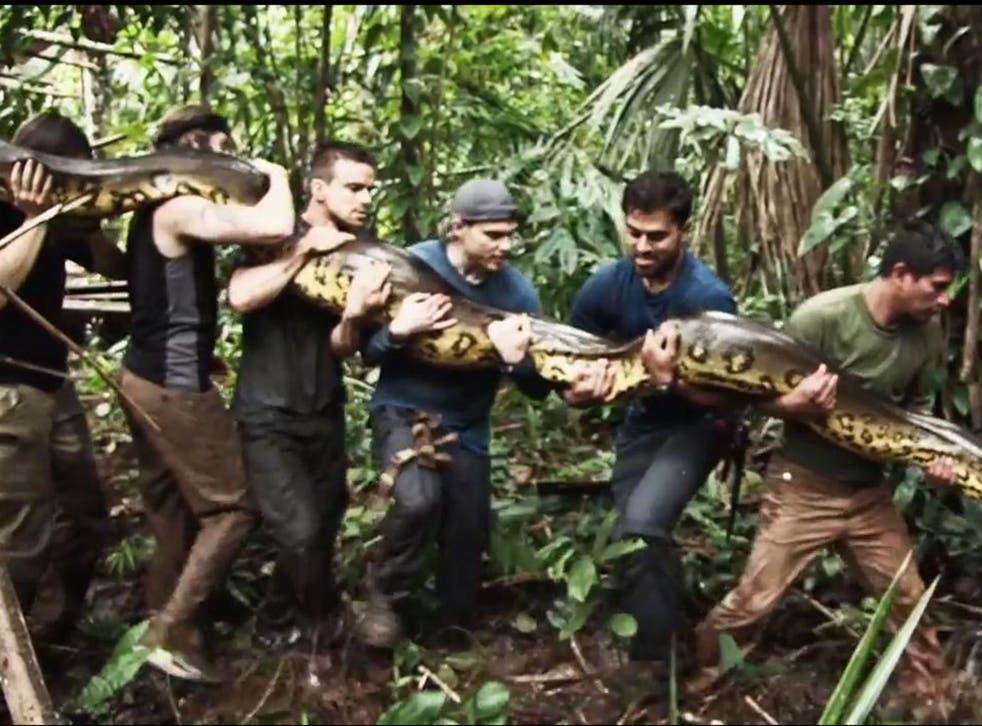 The Discovery Channel has released a controversial trailer for its website suggesting a wildlife expert will be filmed being eaten alive by an anaconda.
According to the preview for Eaten Alive, naturalist and wildlife film-maker Paul Rosolie will don a "custom-built snake-proof suit" and "enter the belly" of a giant snake.
The preview does not go into the specifics of what a snake-proof suit is actually made of, or how it would protect the wearer from the pressure of the snake's constriction.
Details of what Mr Rosolie will actually do during the programme are scarce. Discovery summarises the events with just one sentence: "Naturalist and wildlife filmmaker Paul Rosolie enters the belly of an anaconda in a custom-built snake-proof suit."
The programme's outlandish premise has prompted scepticism from some, who have questioned whether such an experiment is even physically possible. Others have suggested it could all be an elaborate hoax involving mechanical snakes and special effects.
The show's concept has already come under fire from animal right's campaigners and people concerned about the snake's safety.
Mr Rosolie responded to fears people may have over the snake's well-being in a tweet, saying: "If you know me - I would never hurt a living thing. But you'll have to watch #EatenAlive to find out how it goes down!"
Eaten Alive is due to premier on 7 December as part of Discovery's Mega Week, but it appears that trailers for it have since been removed from YouTube or made private.
The Independent has contacted the Discovery Channel for more information on the programme and to verify that it is still being aired.
Join our new commenting forum
Join thought-provoking conversations, follow other Independent readers and see their replies