Edinburgh Festival 2014: Israeli show The City pulled after pro-Palestinian protests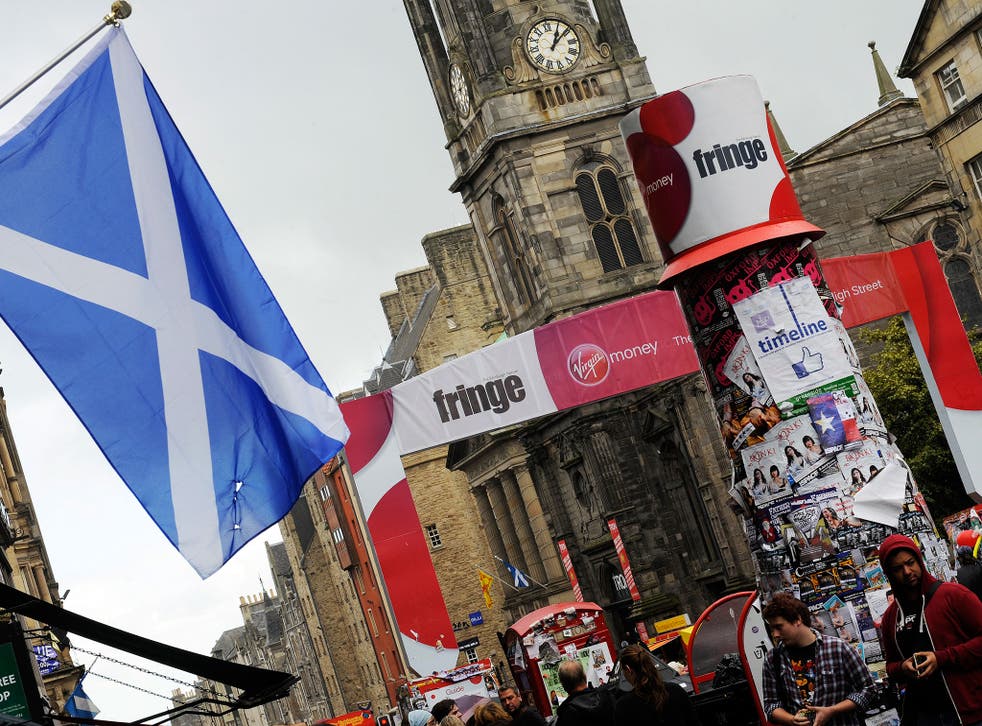 An Israeli show at the Edinburgh Festival Fringe has been cancelled following disruptions from pro-Palestinian demonstrators over the situation in Gaza, with another production set to face similar protests when it arrives next week.
The City, a "hip hop fable" part funded by the Israeli government, was pulled after its opening performance on Wednesday, according to a statement released by the venue The Underbelly.
Dozens of members of the Scottish Palestinian Solidarity Campaign showed up to picket the performance, demonstrating against Israel's policies in Gaza. It is understood that up to 15 other shows were affected by the noise from the protests with some forced to offer refunds.
La Karina, which comprises student dancers from Ben Gurion University, is also likely to be met with protests when it opens on 10 August.
One festival insider said its venue of the Acoustic Music Centre at St Bride's was less central and therefore less likely to be disruptive to other productions.
The protesters said they had planned to attend each performance of The City at The Reid Hall until it was pulled adding they found it "unacceptable that an Israeli-backed cultural event should go ahead at the Edinburgh Fringe".
Edinburgh Festival 2014

Show all 23
Underbelly's statement said: "The logistics of policing and stewarding the protest around The Reid Hall – and the effect of the disturbance on Underbelly and the other venues' shows – make it untenable for the show to continue there."
The move followed consultation between Underbelly, Jerusalem-based Incubator Theatre, the University of Edinburgh and Police Scotland.
The City was due to run until 25 August. The organisers are searching for another location to stage the show where there will not be a similar level of disruption to other venues, but are set to refund tickets to the forthcoming performances of the show.
The show's promoter John Stalker Productions said Incubator "exists to be an agent of significant cultural change in Jerusalem", adding: "This work is of great significance to furthering cross-community dialogue and debate in the region."
Earlier this month cultural figures including author Alasdair Gray and playwright David Greig signed a letter calling on the show to be dropped. They said Underbelly should "show solidarity with the Palestinian people".
There are four Israeli shows at this year's Fringe, but the protesters are only targeting the two with backing from the government.
The other two are stand up comedians, with Yisrael Campbell's Circumcise Me at the Gilded Balloon and the veteran Israeli improvisation troupe Lamabati with their show Outrageous Courageous Highly Contageous: Israeli Style Improv at the Free Festival.