Edinburgh Fringe performers stage 'comedy protest' against Russian homosexuality laws outside consulate in Scotland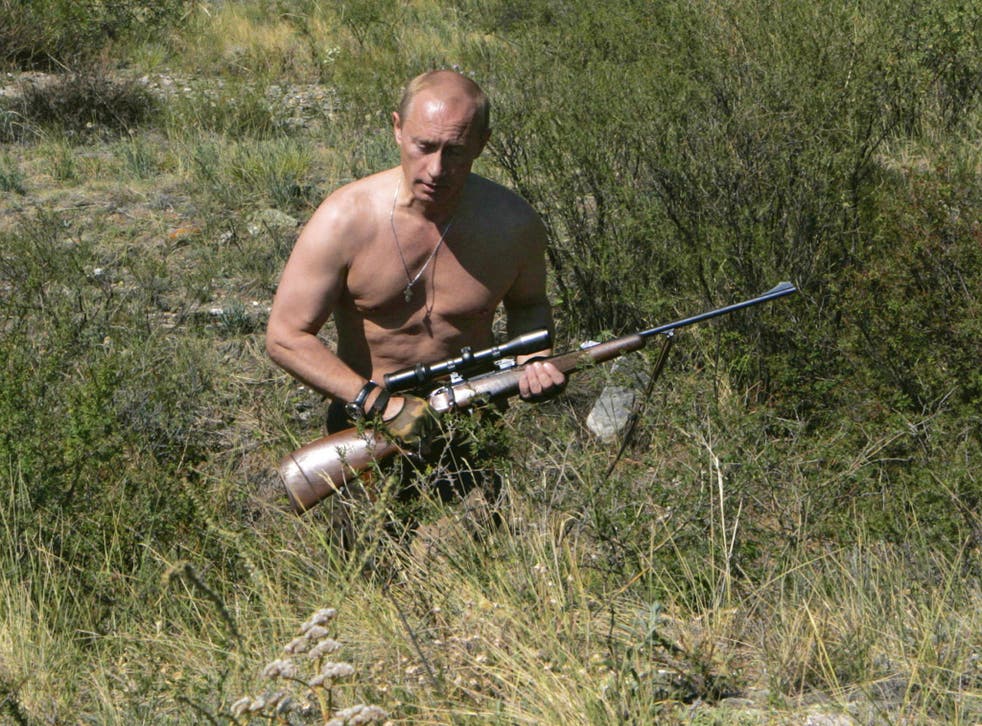 Semi-naked photos of Vladimir Putin and a blast of Tchaikovsky played on an iPad formed parts of comedy protest against homophobia in Russia, staged outside the Russian Consulate General in Edinburgh today.
The demonstration, which included routines from a series of stand-up comedians, was designed to use the Edinburgh fringe festival to highlight human rights abuses directed against gay people in Russia, where the "promotion" of homosexuality is against the law.
Television comedian Mark Thomas, who hosted the event, told The Independent: "We are at the Fringe and this is a way of showing solidarity with LGBT activists in Russia, which has outlawed the promotion of homosexuality. Russia's laws are stupid and bigoted and will result in injury and harm. To cause someone physical and mental distress because of their sexuality is just insane."
Stand-ups performed their routines from a black box outside the consulate, using a sound system powered by two cyclists.
Brighton-based comedian Zoe Lyons held up an iPad to play Tchaikovsky and asked: "Would that be considered a normal Russian...a normal, gay, genius Russian?" London comic Chris Coltrane held up a photo of Putin's naked torso and joked that if the Russian President wanted to stop the promotion of homosexuality "maybe he should stop posing for photos like this".
Bearded men dressed as nuns were among a crowd of around 300 who gathered outside the consulate in the Georgian terrace of Melville Street, though there was no sign of the Consul General, Sergey Krutikov. Scott Cuthbertson, Community Development Coordinator for the Equality Network in Scotland sent a message of support to gay rights activists in Russia. "Every day LGBT people in Russia face rising levels of violence and discrimination as a direct result of the actions of the Russian state," he said. "We hope in some small way this comedy gig will raise awareness and add to the mounting pressure on the Russian Government."
Join our new commenting forum
Join thought-provoking conversations, follow other Independent readers and see their replies