Carrie Fisher had one request for her obituary
Her personality shined in her 2008 autobiography Wishful Drinking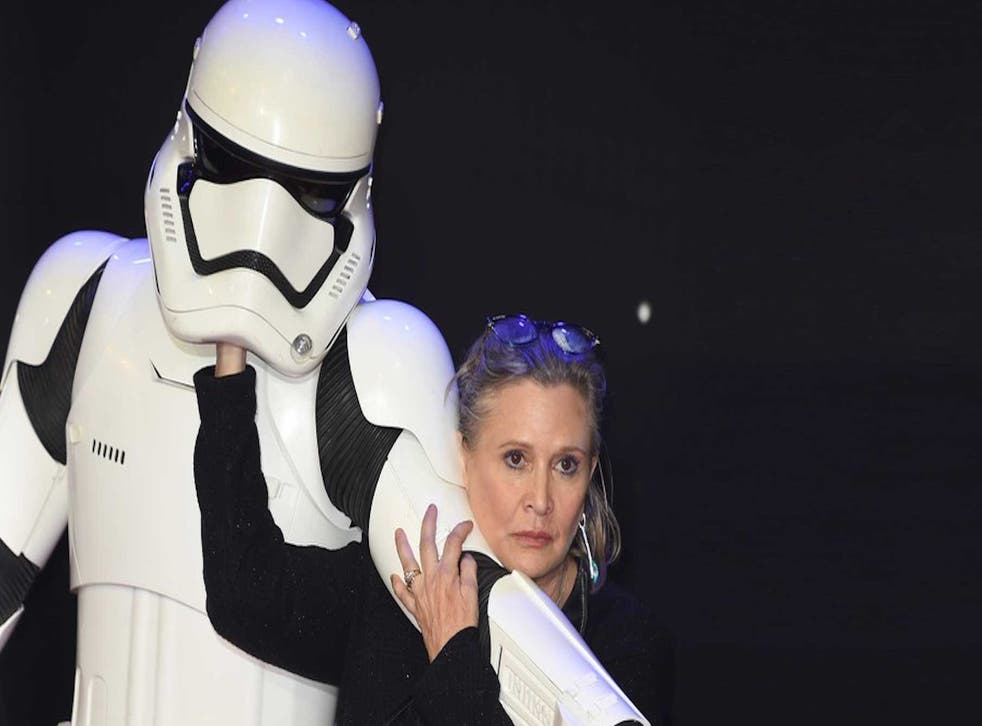 Carrie Fisher died at the age of 60 on Tuesday after suffering a heart attack last Friday. While the news is heartbreaking for her family, friends, and fans, everyone is sharing stories of her outspoken, heroic, and often hilarious personality.
Vanity Fair reports that her humour was displayed in one simple request for her obituary. In her 2008 autobiographical novel Wishful Drinking, she detailed the struggles she faced while filming Star Wars.
George comes up to me the first day of filming and he takes one look at the dress and says, "You can't wear a bra under that dress.
"So, I say, "Okay, I'll bite. Why?"
And he says, "Because. . . there's no underwear in space."
Star Wars: The Force Awakens premieres in Los Angeles

Show all 24
Filmmaker George Lucas simply explained that wearing a bra in space would certainly lead to her character's death.
Now George came to my show when it was in Berkeley. He came backstage and explained why you can't wear your brassiere in other galaxies, and I have a sense very soon, so here's why you cannot wear your brassiere, per George.
So, what happens is when you go to space and you become weightless. So far so good, right? But then your body expands??? But your bra doesn't — so you get strangled by your own bra.
Now I think that this would make for a fantastic obit — so I tell my younger friends that no matter how I go, I want it reported that I drowned in moonlight, strangled by my own bra.
So, it's with our deepest regret to report that Carrie Fisher died on Tuesday. The beloved Star Wars actress and writer drowned in moonlight, strangled by her own bra. She was 60.