Detroit's Kathryn Bigelow: 'It's hard sometimes to leave my own sentiments out of it'
The director who won an Oscar for 'The Hurt Locker' returns with new film based on the Algiers Motel incident during Detroit's 1967 12th Street riot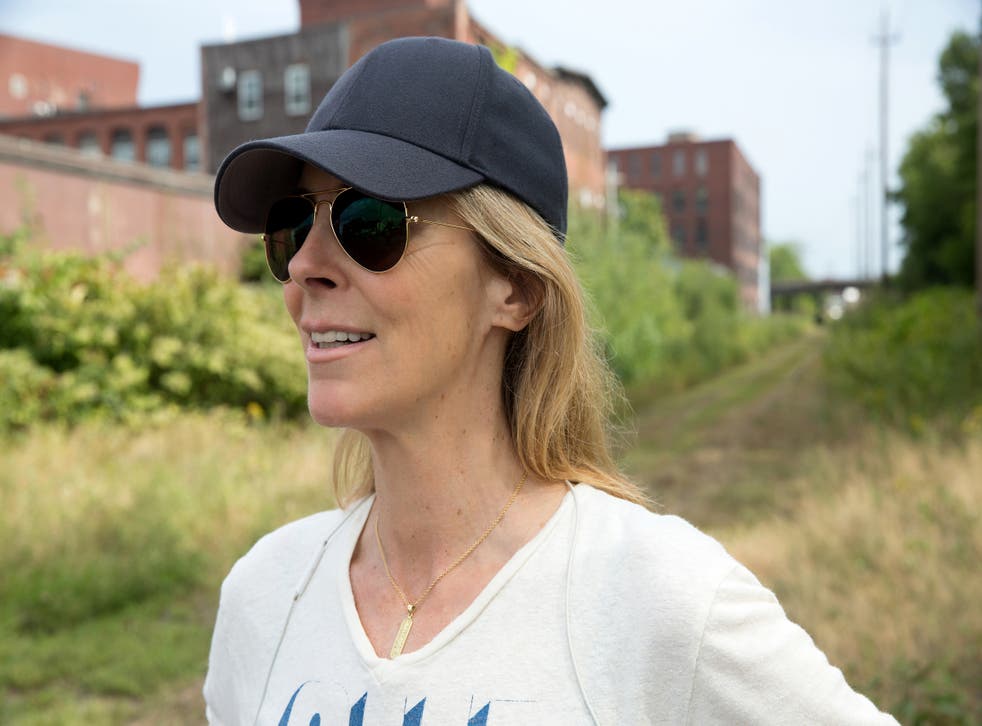 Kathryn Bigelow immediately turns her phone off before sitting down in the busy breakfast room of a Tribeca hotel. "Otherwise I'll be getting alerts every five minutes," she says softly, "probably with another acquittal."
Bigelow is referring to the acquittals of white police officers tried for shooting and killing unarmed African-American citizens, proceedings – many would say miscarriages – of criminal justice that form the inescapable context for her new movie, Detroit. Set amid the civil unrest that seized that city 50 years ago this week, the film doesn't just eerily reflect present-day grievances to do with racism, police brutality and a fractured social contract – it's born of them.
In 2015, Bigelow's frequent collaborator, screenwriter Mark Boal, came to her with the story of the Algiers Motel, where during the riots some white police officers responded to the sound of gunfire and wound up terrorising a group of young black men and two white women. Three of the teenage boys were shot and killed, with evidence and testimony strongly suggesting that they were murdered, rather than killed in self-defence, as the police claimed; the officers, along with an African-American security guard who had accompanied them to the scene, were found not guilty of criminal and civil rights violations.
As Boal recounted the story, Bigelow recalls, "it was pretty much concurrent" with the acquittal of the policeman in Ferguson, Missouri, who shot and killed Michael Brown. "Which I found unnerving. I said, 'Wait a minute, it's been 50 years. And this is recurring again and again and again. This has to stop.'"
Bigelow and Boal then embarked on the process they've perfected since making the Iraq drama The Hurt Locker, which won six Oscars in 2010, including best picture, and 2012's Zero Dark Thirty, about the hunt for Osama bin Laden. Boal, a former journalist, re-reported the events of the 1967 riots, which have been extensively documented in oral histories, journalistic accounts and John Hersey's book The Algiers Motel Incident. In the meantime, Bigelow amassed photographs from the time, covering her office wall with more than a thousand images to form a visual map of the story she wanted to tell: the "macro" story, about the fires, lootings, chaos and indiscriminate killings that engulfed Detroit for five summer days, and the "micro" story, about the particular brand of cruelty that played out over the course of a few hours at the Algiers, and that provides a crucial context for the rage coming to a boil outside.
To give both those stories emotional immediacy, Bigelow drilled down into brief moments, many of them gleaned from documentary footage and Boal's reporting. For example, when the filmmakers interviewed the black security guard, Melvin Dismukes, he recounted bringing a pot of coffee as a goodwill gesture to the police officers and National Guardsmen watching over a life insurance company that was just a block away from the Algiers. When they heard a gunshot from the motel, they immediately thought they were under sniper fire (it turned out to be a recklessly discharged starter pistol). Julie Hysell, one of the young women at the Algiers, recalled desperately grasping the hand of her friend, Karen Malloy, while they were lined up against the motel's wall, unsure whether they would survive the ordeal. The coffee and the clasping of hands – each a wordlessly revealing gesture – are dramatised in Detroit because, as Bigelow says, "those details are exquisite".
In many ways, Detroit combines the hyper-subjective urgency of The Hurt Locker and the tick-tock procedural of Zero Dark Thirty, becoming what Bigelow calls "this unwieldy spiral" of both rigorous realism and an almost abstract approach to a kaleidoscopic structure that audaciously flouts the usual rules of linear, character-driven narrative.
"The content dictates the form," she says simply. "For this piece to humanise the experience, it had to be as immersive and as experiential as I could possibly make it." Toward that end, she enlisted her Hurt Locker cinematographer Barry Ackroyd to film Detroit with documentary-like intimacy, roving around the Algiers set with the same unpredictability and in-your-face proximity as the real-life participants felt.
But more than create an emotional experience for the viewer, Bigelow insists: "I'm trying to inform, so that you can walk away with an informed opinion. I don't think it's up to the filmmaker to judge. It's hard sometimes to leave my own sentiments out of it. But I think it's very important that the work be informational."
Access unlimited streaming of movies and TV shows with Amazon Prime Video Sign up now for a 30-day free trial
Sign up
Not coincidentally, Detroit will be the first film to emerge from Page 1, a media production company Boal formed with journalist Hugo Lindgren to "explore the intersection of reporting and entertainment".
Although Bigelow has enthusiastically occupied that space over her past three films, it isn't entirely unfamiliar to longtime admirers of her work, which reflects a line going all the way back to her first film, the motorcycle-gang drama The Loveless, and such thrillers as Near Dark, about a tribe of rural vampires, Point Break, about an undercover cop-slash-surfer dude and Strange Days, a presciently speculative piece set in a dystopian LA. "I kind of learned the craft" doing those films, she says, sharpening her technical proficiency and compositional eye.
But the Hurt Locker/Zero Dark Thirty/Detroit trilogy harks back to an even earlier time, when Bigelow – who originally moved to New York to be a painter – was studying film theory and criticism at Columbia University and discovering such arcane academic subjects as semiotics, deconstruction and postmodernism under the tutelage of such theorists as Susan Sontag, Edward Said and Sylvère Lotringer. Although Bigelow's recent films can be enjoyed as visceral mainstream entertainment, they're also sophisticated, intellectually grounded works that manage to disassemble cinematic grammar and reconstitute it in startling, even revolutionary ways.
"I see them as strategies," Bigelow says of her movies. "That's what Sylvère talks about – the marginalisation of society. And what [Detroit] does is quite literally speak to the margins. I was speaking with a woman who teaches restorative justice at UCLA, and she said you can't heal unless you've been heard. [This] is the language of the unheard."
During one of the documentary sequences that weave through Detroit, an African-American man expresses his wish that "things could be better for the Negro people". Bigelow then cuts directly to the nearly all-white Detroit police department, where otherwise indeterminate "things" that condition black life are shown for what they are: systemic inequality, institutional racism, abuse of power and impunity.
"I suppose if the purpose of art is to agitate for change and, with all humility, if even the barest bones of a conversation can come out of it, then I feel like I've kind of fulfilled my greatest aspiration for it," Bigelow says of Detroit. As for her next project, she's not sure what it will be, but it will be of a piece with an approach fired by equal parts artistic expression and passion, be it polemical or pedagogical. "Sadly, sometimes there's too much time in between movies, but finding that piece that you believe in so strongly makes it hard," she says, shrugging slightly. "I don't know how else to do it."
© Washington Post
'Detroit' is out on 25 August
Join our new commenting forum
Join thought-provoking conversations, follow other Independent readers and see their replies