The 10 best sports movies ever made, by a non-sports fan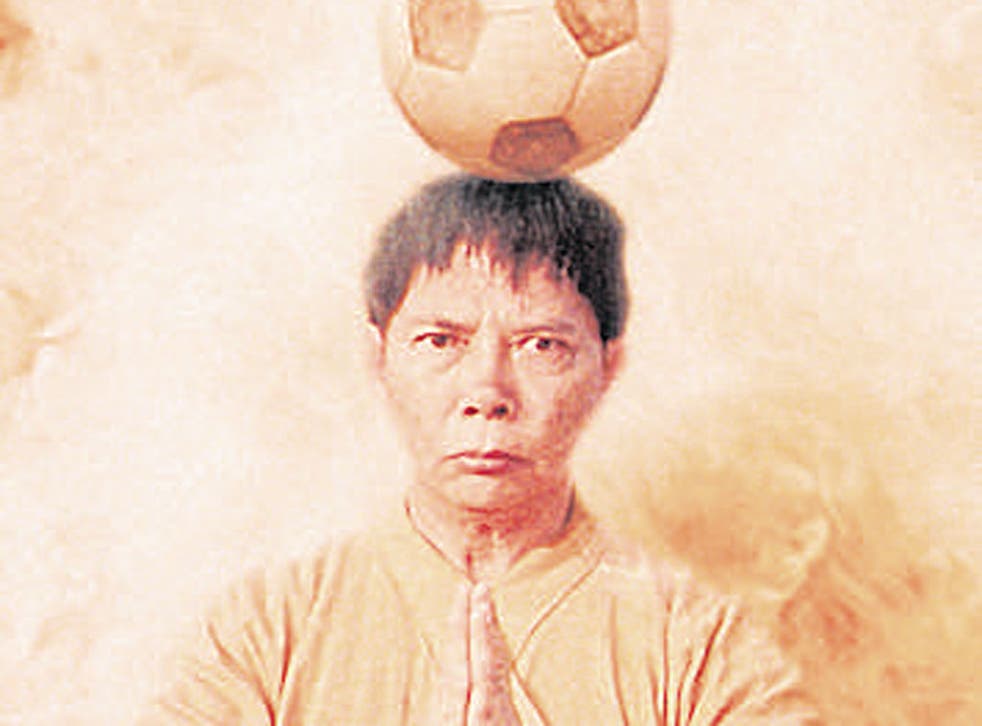 Shaolin Soccer (2001)
Leave it to Hong Kong wizards to conjure up the best football film of all time (below). Stephen Chow's stadium-sized comedy is an absolute riot of kung fu, super powers and visual gags. A huge influence on my own film, 'Scott Pilgrim'.
The King of Kong: A Fistful of Quarters (2007)
Seth Gordon's hilarious documentary follows average joe Steve Wiebe as he breaks the world record score on Donkey Kong, but then fights a foe more fearsome than a giant gorilla – the former world record holder, the now fortysomething king of hot sauce Billy Mitchell. Very funny and surprisingly dramatic.
The Bad News Bears (1976)
The quintessential underdog sports comedy (below) as Walter Matthau leads a team of smoking, swearing teens to a minor, but very crowd-pleasing triumph. Notable for still being a PG certificate, despite the abundance of underage drinking and cursing. Hey, it was 1976...
The Last Boy Scout (1991)
A neo-noir epic of smart talk and broken noses set in and around the corruption of American football. Includes a prologue where a star running back shoots three players to make the end zone and then commits suicide with the line "Ain't life a bitch". That's how you open a movie.
The Gumball Rally (1976)
Four years before 'Cannonball Run' came the far cooler 'Gumball Rally', based on the same illegal coast-to-coast race. Features Raúl Juliá as Italian driver Franco Bertolli, who, in his first scene, breaks off his rear view mirror because "What's behind me is not important". Words to live by.
Battle Royale (2000)
Forget 'The Hunger Games', this is a real classic for young adults. Kinji Fukasaku's satire pits high school students against each other on a remote island, where they are forced to kill each other until there is one victor. Think 'Lord of the Flies' mixed with 'Fort Boyard', add a lot of bloodshed and you're halfway there.
Death Race 2000 (1975)
The granddaddy of the death sport genre, with hit-and-run as a national sport. This Seventies cult classic spawned jokes that even those who have never seen the movie are aware of. Everyone knows the gag that if you run down an old granny you score 2000 points. Well, this is where that comes from.
Senna (2010)
Asif Kapadia's extraordinary racing documentary (below) was ridiculously excluded from an Oscar nomination. It could have easily won the gold as one of the best sporting movies ever made, showing the literal drive you need to be a world champion and the dangerous limits that may be your downfall.
Rocky Balboa (2006)
The original 'Rocky' is the first mumblecore film and an undervalued naturalistic classic. But then so is this Johnny Come Lately sequel (below), a belated surprise in being the best film since the original. In it, a fiftysomething Stallone gets back into the ring to chase the ghosts of former glories. What begins as a tragi-comedy turns into a rousing character piece that gives its aging punch bag an unlikely hero's send off. Much better than you might think.
Access unlimited streaming of movies and TV shows with Amazon Prime Video Sign up now for a 30-day free trial
Sign up
Slap Shot (1977)
Along with the 'Bad New Bears', this is the other foul-mouthed, hard-bitten underdog tale of the Seventies. Paul Newman leads ice hockey's perennial losers, the Charlestown Chiefs, to unlikely victory with the help of idiot goons the Hanson Brothers, whose childlike mentalities and capacity for violence on the ice make them bad-boy stars. The Hansons, with their scruffy hair and prescription glasses, are the original icons of geek chic and still imitated today. I have a Hanson action figure. No joke.
Join our new commenting forum
Join thought-provoking conversations, follow other Independent readers and see their replies