Acting up: The new generation of British screen talent
In films as diverse as Jane Eyre and Junkhearts, a new generation of British actors and actresses is about to give Dominic Cooper and Carey Mulligan a run for their money. Their hallmark? Versatility, says James Mottram, as he selects 10 talents to watch
Acting up: The new generation of British screen talent

Show all 11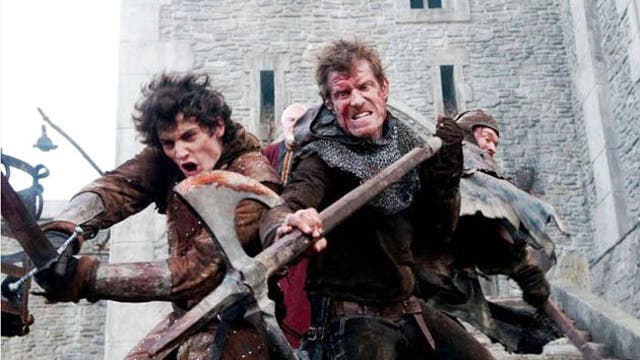 If acting is a cyclical profession, then the British are back. Whether it's from the hallowed corridors of Rada or the Nottingham-based The Television Workshop that helped unearth the cast of This Is England, the nationwide talent pool feels unusually deep right now. Never mind that Hollywood regulars Keira Knightley and Carey Mulligan both turned 26 this year; there are handfuls of homegrown stars in their late teens and early twenties coming up just behind them.
What follows is our selection of the 10 most exciting up-and-coming British actors and actresses out there. Not yet household names – though you'll surely recognise some faces – they come from all corners of the British Isles, from all backgrounds. But if one thing unites them, it's diversity. Take Jack O'Connell: if he's cornered the youth market (This Is England, Skins and the upcoming old-school rave film Weekender), he's proved he's versatile, playing Bobby Charlton in the BBC's drama about the Munich air crash, United.
Lone Scherfig, who directed Mulligan in An Education, recently lamented the lack of British male talent of a certain age. "At some point, those people that you keep casting just get too old," she told me. "So there is a gap from Jude Law to Robert Pattinson." While Dominic Cooper and Jim Sturgess – who stars in Scherfig's new film One Day – have plugged the gap, they're no longer alone. Tom Sturridge, who is soon to be seen as Carlo Marx in Walter Salles' adaptation of Jack Kerouac's On the Road, is currently on the verge of a glittering career. The same can be said for the Welsh actor Aneurin Barnard, fresh from his Olivier win for Spring Awakening and about to launch a glut of films on the world.
As for the young women, the likes of Holliday Grainger and Joanna Vanderham (who made her debut opposite O'Connell in the Martina Cole adaptation The Runaway) already look like they've got down pat the period roles that British actresses so often cut their teeth on. But then where do you place the unpredictable talent of Jessica Barden? Or Alexandra Roach, who will play the young Margaret Thatcher (before Meryl Streep gets stuck in) in the much-anticipated biopic The Iron Lady? Gutsy doesn't even cover it.
As is always the case, there have been cuts to make. Vanessa Kirby, for example, who has gone from a whirlwind stage career to the BBC2 drama The Hour (as the luckless debutante Ruth Elms) to winning the role of Estella in a forthcoming BBC version of Great Expectations. Likewise John Boyega, the Peckham-born actor who made such a muscular impact in Joe Cornish's Attack the Block earlier this year and will soon be seen opposite Sturridge in Junkhearts.
Were he not in the generation just below these stars-in-waiting, you might also include Asa Butterfield, who caught our attention in The Boy in the Striped Pyjamas. Still only 14, this tween star has just completed playing the title role in Martin Scorsese's 1930s Parisian children's tale Hugo – so maybe his star has already risen.
Those in our selection are only just feeling the heat. But one thing's for sure, Keira, Carey and co: you better start looking over your shoulders. There are some new kids on the block.
Join our new commenting forum
Join thought-provoking conversations, follow other Independent readers and see their replies