From Birdman to Foxcatcher: Oscar-tipped films out in January and February 2015
Time to head for cinemas to catch some of the best new movies around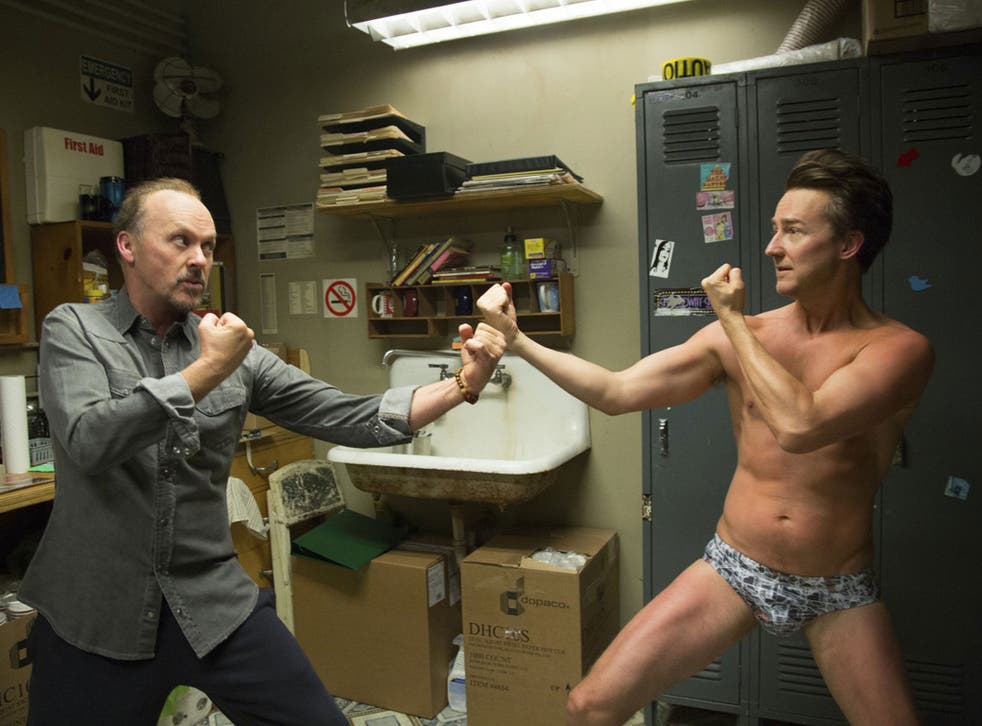 With excitement already hotting up in the movie world ahead of next year's Oscars, a host of critically-acclaimed films will be hitting UK screens this winter.
The nominees for the 87th Academy Awards will be announced on 15 January before the star-studded Hollywood ceremony on 22 February.
British actors Eddie Redmayne and Benedict Cumberbatch are among the Golden Globe nominees for their lead roles in biopics The Theory of Everything and The Imitation Game respectively, while existential comedy Birdman has amassed five star reviews across the board.
Oscar-tipped films for 2015

Show all 10
Steve Carell's turn as John du Pont in wrestling drama Foxcatcher is worth a watch while JK Simmons plays a terrifying drumming tutor in Whiplash.
Catch Meryl Streep as the witch in musical fantasy Into the Woods and Bradley Cooper as Navy SEAL Chris Kyle in Clint Eastwood's American Sniper.
Films coming out this January and February
The Theory of Everything – 1 January
Eddie Redmayne plays famous theoretical physicist Stephen Hawking in this moving drama about his life and relationship with first wife Jane Wilde (Felicity Jones).
Birdman – 1 January
Alejandro González Iñárritu's comedy stars Michael Keaton as a washed-up actor who puts on a Broadway production in a bid to reclaim some of his past glory.
Foxcatcher – 9 January
Channing Tatum and Mark Ruffalo play Olympic wrestling brothers lead by multimillionaire John du Pont (Steve Carell) in this high-powered sporting drama.
Into the Woods – 9 January
Fans of classic fairy tales will love this Disney adventure starring Meryl Streep, James Corden and Emily Blunt. Be careful what you wish for...
American Sniper – 16 January
Clint Eastwood's war biopic featuring Bradley Cooper and Sienna Miller has broken a box office record in the US before its nationwide release - looks set to be a hit.
Whiplash – 16 January
JK Simmons is on track for some Best Supporting Actor nods for his role as an intimidating and physically abusive drumming tutor in this tense musical drama.
Wild – 16 January
Reese Witherspoon takes off on a 1,100 mile solo hike in an effort to recover from a recent trauma in this biopic from the director of Dallas Buyers Club.
A Most Violent Year – 23 January
Oscar Isaac stars alongside Jessica Chastain as a gritty immigrant trying desperately to protect his business and family during New York City's most dangerous year - 1981.
Still Alice – January 16
Juliane Moore picked up a Golden Globe nomination for her role as a linguistics professor diagnosed with dementia in this poignant drama.
Inherent Vice – 30 January
Paul Thomas Anderson's take on Thomas Pynchon's novel sees Joaquin Phoenix investigate the disappearance of his former girlfriend as Larry 'Doc' Sportello.
Trash – 30 January
Set in Brazil, Stephen Daldry's drama follows three kids on the run from police after making a discovery in a rubbish dump.
Selma – 6 February
David Oyelowo plays Martin Luther King Jr in this chronicle of his campaign to secure equal voting rights with a march from Selma to Montgomery in 1965.
Cake – 20 February
It's Rachel from Friends as you've never seen her before as Jennifer Aniston plays Claire Bennett - a woman who initiates a relationship with a widower while battling hallucinations of his dead wife.
Join our new commenting forum
Join thought-provoking conversations, follow other Independent readers and see their replies