Let the Sunshine In: Claire Denis' new film shows off her lighter side but – the French director is still on fierce form
Juliette Binoche reveals the agony and ecstasy of looking for love in middle age, in a story partly based on Denis' own experiences – but don't you dare suggest her heroine talks too much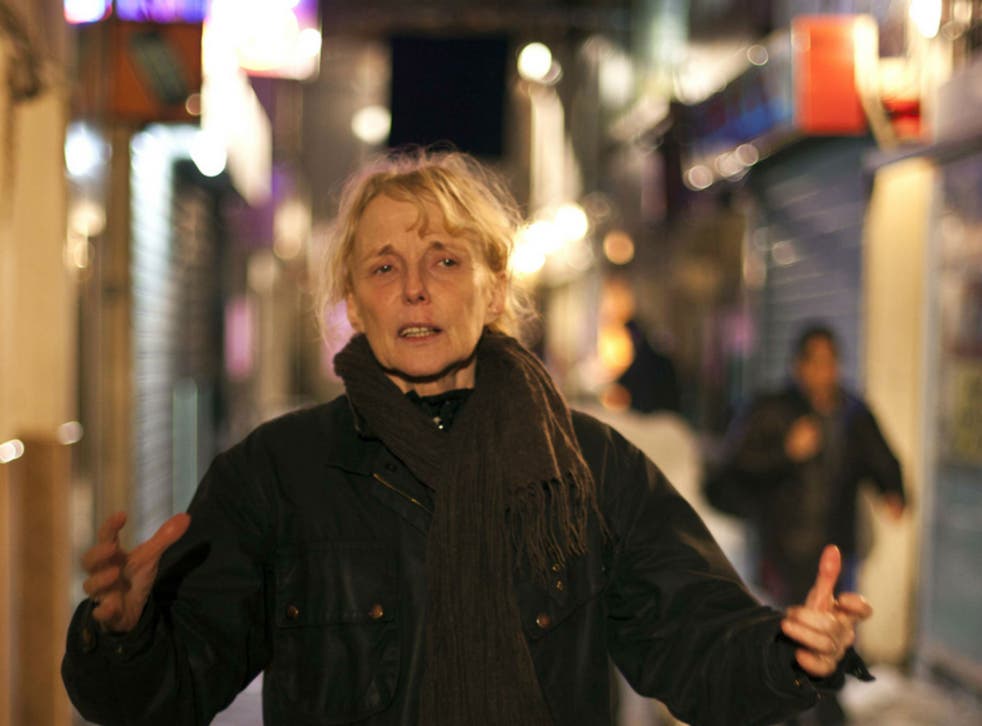 Claire Denis understands France from the outside. An itinerant childhood in French West Africa in the 1940s and 1950s has made her films intimate with the issues of race and the colonial past which haunt the West
Unlike the chilly analysis of one of her few rivals in the front rank of European directors, Michael Haneke, Denis addresses her themes through sensual bodies and human contact. The foreign legionnaires of her most acclaimed film, Beau Travail (1999), thread through North African streets and nightclubs, and back in Paris, 35 Shots of Rum (2008) spends intimate time with Alex Descas' train driver, his family and friends in a suburban immigrant community.
Denis is a warm-blooded cinema master, an intellectual who happily casts off into life's drift and flow.
Her new film, Let the Sunshine In, shows the lighter side of the 71-year-old. More directly autobiographical than usual, as it follows middle-aged artist Isabelle (Juliette Binoche), who barely has time to paint in her studio, such are the distractions and pains of her search for love.
If there is sunshine here, it's Binoche. Isabelle is skittish and insecure, and yet the actress continues to glow with life, Denis seduced by her face like so many before her.
When Denis speaks to me, in time carved out from completing her first English-language film, High Life (again starring Binoche, alongside Robert Pattinson), she is by turns blunt and consumed with delight at stray thoughts of beloved art and artists.
Her sympathy with Isabelle and her extremely French agonising over love and life may be greater than some viewers on this side of the channel. She bridles at criticism of her heroine – perhaps because her story is, in part, based on Denis' and co-writer Christine Angot's own romantic lives.
I ask if the film is partly about the damage talking too much can do, leaving a woman unable to lose herself in love and sex.
"Talking?" she snorts. "She's not talking. She's talking less than the men, I guess. She's more or less listening to their blah-blah. I don't think talking is her problem. Her problem is finding what she thinks would be the right guy for her. The one true love she needs. She almost said nothing. She just keeps on listening. Expecting something, you know."
Access unlimited streaming of movies and TV shows with Amazon Prime Video Sign up now for a 30-day free trial
Sign up
In the film's most glorious moment, Isabelle does finally get lost, as she dances with a handsome stranger in a provincial nightclub to Etta James' "At Last". Her body and soul are enraptured and at one for as long as the song swells around her.
"Oh, Etta James was our mother," Denis says, happily. "'At Last' was the song for the film from the beginning. Etta James is body and soul, for sure."
There are many similar scenes in her films, as when shelter is found from a Paris storm in a friendly bar in 35 Shots of Rum, and a dance to the Commodores' "Nightshift" makes everyone's relationships clear. Is this drawn from Denis' own experience of how important a song and a dance can be?
"I did feel things like that in my own body," she replies, "otherwise how could you ask an actor to feel it? I'm not going to many nightclubs now. I don't want to be ridiculous. Although I love to dance. I think it's a great moment where you don't need words to express yourself. And to tell someone you feel good in his arms, you know?"
Let the Sunshine In's most terrible twist follows this scene, when Isabelle is persuaded to reject the lover she met in that dance because he's working class. She's been caged by her own class, it seems.
"Exactly," Denis agrees. "Although she's not even sure she belongs in that class."
Has Denis felt similarly trapped – or, coming from outside France, do different rules apply? She blows her lips in exasperation at the thought. "In terms of sex, I would say no. Sometimes I know I have been educated. I had always a roof above my head and food on my plate, so in a way my class is a condition of my own being. But when it comes to being attracted by the sexiness of the person, no, class is not that strong. You have a writer in England called DH Lawrence. He shows that sex is probably the best class-breaker."
Denis' films frequently observe a protagonist's lack of self-knowledge, which ultimately drives them to their doom. In White Material (2009), Isabelle Huppert stubbornly tries to keep her African plantation going even as an escalating civil war's machete-wielding rebels and ruthless soldiers encroach like licking flames around her land's edge.
In The Intruder (2004), it's Michel Sibor's enigmatic, ageing man who tries to begin again by buying a new heart and returning to South Seas haunts where he's wholly unwelcome. Beau Travail – based on Herman Melville's Billy Budd – sees Denis Lavant's Foreign Legion officer jealously drive himself and Gregoire Colin's beautiful young recruit to destruction.
Isabelle's romantic travails are less harsh in their consequences, but she seems equally blind to her best interests, blown off course by comments from friends and lovers. For all her intellect, are we watching a woman who's unaware of herself?
"Oh no, I don't think so," Denis says. "The guy in The Intruder, for instance, is such a masculine character, with a narrow flow of feelings. It's exactly the opposite with Isabelle."
Still, it's hard not to shout at the screen when Isabelle complains to a friend that she's coming to the end of love, even as a procession of romantic candidates queue for the job, including the boorish banker whose "bastard" nature is enough to turn her on, a successful actor, the dancer in the club, her ex-husband, and 35 Shots of Rum's cameoing Alex Descas.
"I don't think she has so much," Denis considers. "I think the actor is a piece of shit. And the husband, as is so often true, they say 'let's try again once more', but it doesn't work. There is only [the working-class dancer] who she didn't understand was the right one. And maybe the clairvoyant at the end. Maybe he's trying to get her," she smiles. "I don't know."
She's referring to the fortune-teller played by Gerard Depardieu in a final, 16-minute near-monologue – with interpolations from Binoche – which transforms Let the Sunshine In. It's worth seeing the film just for this coup.
Other directors have emphasised Depardieu's weight in recent years, sometimes making him look grotesque, seemingly with his full encouragement. Denis's camera by contrast looks at him with love.
"Grotesque?" she snaps, appalled. "He's not grotesque. I would never film someone as a grotesque. I think it's really horrible, and Depardieu is a magician. No, no. I always film people with love."
Why did she think of Depardieu for the scene?
"For me, who else?" she demands. "Who else? I knew, because he accepted immediately. We all knew. Juliette also. It was so obvious it was him. He puts a spell on you," she says, echoing the words of the famous song.
"It's like jumping in the river," she says of Depardieu's presence on set. "He said yes, and let's make it in one day. Although it was seven pages of script, let's do it like that. And he was right. It's a belief. It's faith. It was such a charming, beautiful moment. At the end, the night came through the window, and we did two takes from him, two takes from Juliette, and we were finished. I felt empty. Tired. I felt good."
Let the Sunshine In is already a year in the past as we talk. Denis has spoken before of discovering each film's true meaning long after she's made it: its "second face", staring at her all along though she was blindly oblivious. Has she discovered Let the Sunshine In's secret yet?
"Yes, always there is this secret part of the film," she agrees, "and I discover something that was there all the time, and the editor and everybody knew it. Except me. That's the strange thing. Am I hiding my head in the sand or something from these secrets – to protect myself, like a sort of insecurity? I don't know."
A year may have passed, but she confesses she's still not yet clear what the secret of Let the Sunshine In is. "I need a little bit more time to see what I don't see now. Now I see the acting, the light, the people, the actor's life. I don't see what is inside the film. Suddenly, later, I'll see. Filmmaking is full of frustration, you know."
'Let the Sunshine In' is in cinemas from 20 April
Join our new commenting forum
Join thought-provoking conversations, follow other Independent readers and see their replies