Credo: 'Shawshank Redemption' director Frank Darabont on potboilers, the immigrant experience and why he yearns for the ocean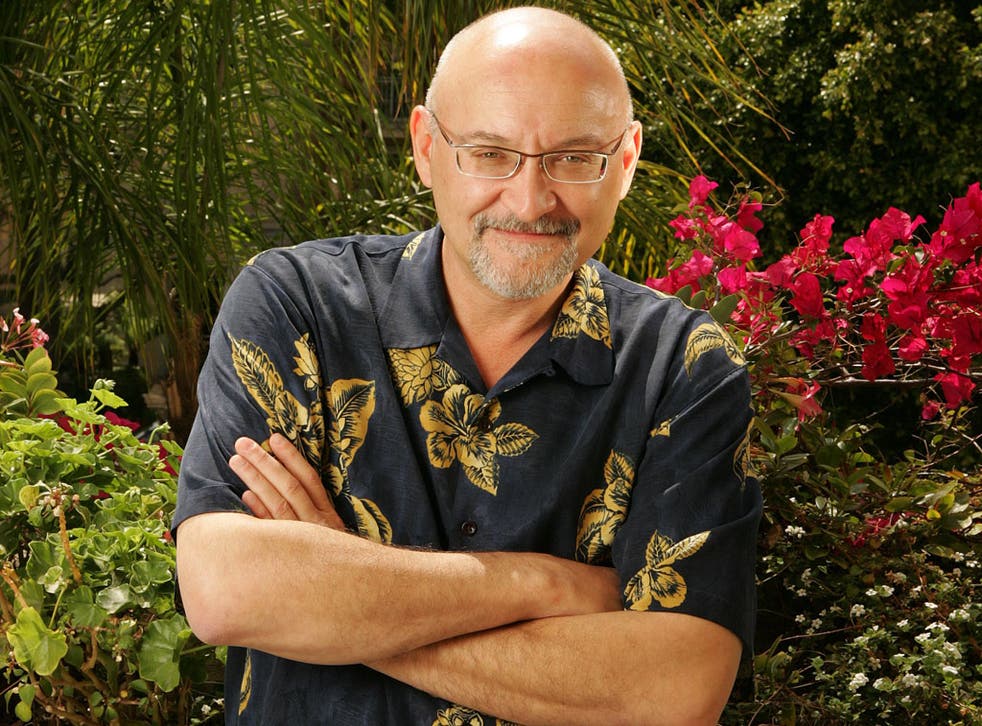 I've always tried to pursue the things I'm most passionate about You have to follow your heart. That's why I've written and directed [new TV show] Mob City [based on John Buntin's book LA Noir: The Struggle For the Soul of America's Most Seductive City]. I've always loved film noir, the potboiler aspect, the fact that everyone has an angle, a secret, and that the heat is always being turned up under the kettle.
I always wanted to write and direct, to be a storyteller But even if you are born with a solid seed of talent, you still need water for that seed, you still need to till the earth, and put in uncountable hours to make it grow. Nobody just pops up as the Mozart of cinema, you know. Except, perhaps, Steven Spielberg.
Stephen King has an innate talent I've adapted several of his books for the screen [The Shawshank Redemption, The Green Mile, The Mist] simply because he is one of the all-time great storytellers. He can put characters on a page that engage you in a way that few writers can. It's a magic trick he has, and I'm not sure how he does it.
Money Talks Shawshank is an example of exactly the movie I set out to make, the creative vision fully realised. Its enduring popularity [though not a box-office success, the film is regularly voted among the best of all time] certainly brings about a pleasing level of respect, but nothing opens doors like a film that actually makes a lot of money.
You have to learn the art of endurance in this business Some things go right, some things go wrong, some fall in the middle. All you can do is hold your head up and say you did your very best. And if people like the things you do, then so much the better.
I hate this industry! The reality of the film business is just that. It's a business. It's a minefield. It can be callous. That said, I've met more fantastic human beings in this line of work than I could have expected. There are so many people with great integrity, great heart, great soul. If I had a few hours, I could tell you all the ways a fellow such as Tom Hanks is extraordinary, just as my dear friend Simon Pegg is.
Never believe everything you read Tom Cruise, for instance, is the recipient of a lot of bad press, and unfairly so. He is a sensationally, fantastically smart and dedicated individual who treats everybody with enormous respect. You wouldn't know that from reading the tabloids. Next time you see Simon Pegg, you ask him what kind of guy Tom Cruise is.
I flee far from the madding crowd whenever possible I like to get out of Los Angeles, this giant, smog-filled city of 10 million people, whenever I can. I'm drawn to the ocean: on it, in it, beside it. I find it calming. And I like any place that has a tree, nature, space. Anywhere I can just sit and read for pleasure. That means the world to me.
You have to dare to dream I wasn't born into this industry. I wasn't even born in America. I was born in a refugee camp in France, where a lot of Hungarians wound up after [the nationwide revolt of] 1956, including my parents. Ours was the classic immigrant's story: we arrived in the US with just the clothes on our backs. It's been an interesting journey. But aside from my loving the movies and wanting to be in them, I cannot really account for how I got to where I am.
Access unlimited streaming of movies and TV shows with Amazon Prime Video Sign up now for a 30-day free trial
Sign up
Frank Darabont, 54, is a writer/director living in Los Angeles. His films include 1994's 'The Shawshank Redemption' and 'The Green Mile' in 1999. He was also behind the recent hit television series 'The Walking Dead'. 'Mob City' starts on Friday at 10pm on Fox
Join our new commenting forum
Join thought-provoking conversations, follow other Independent readers and see their replies