Director Amma Asante on the inspiration behind her film Belle
The Bafta-winning director found the subject for her new film, and a kindred spirit, in a 200-year old portrait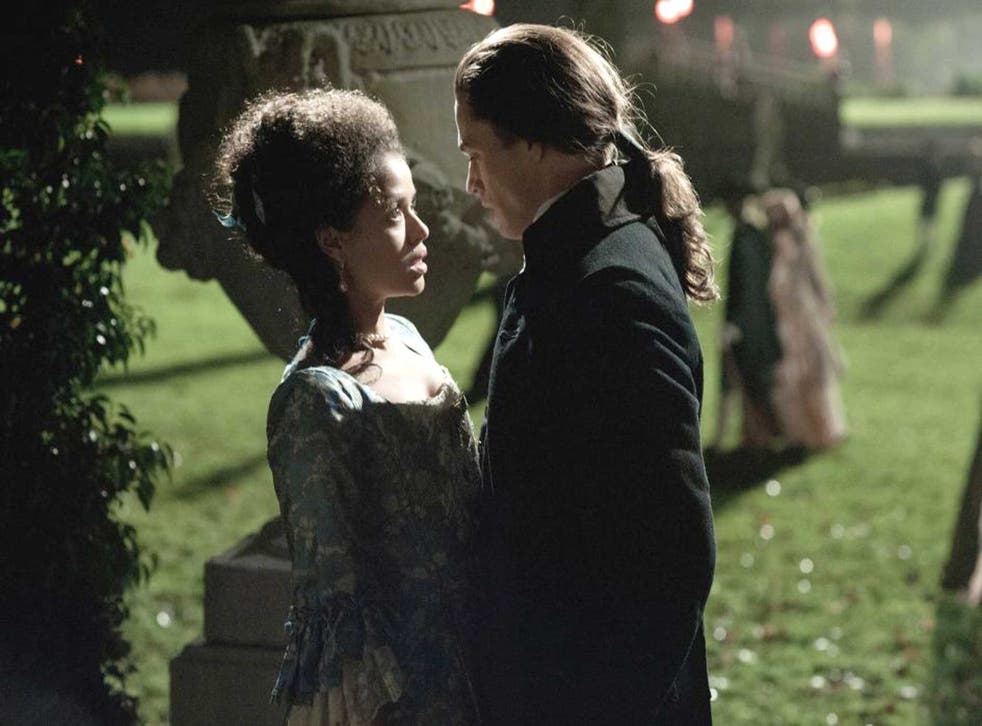 Standing in the middle of the after-party for the premiere of my new movie, Belle, a few nights ago, Prince - yes, Prince - thanked me and the movie's lead, Gugu Mbatha-Raw, from the stage. He was playing a 90-minute private concert for us all, which was utterly surreal and exhilarating.
My mind fluttered back briefly to 2009, a year that I once defined as the worst of my life. Three projects I had been commissioned to write and then direct collapsed within weeks of each other.
A couple were Hollywood studio projects, the other, which had just been announced at Cannes, was a British independent film - a labour of love for me.
I had done everything that those experienced in the film industry had advised me to do; having won a Bafta for writing and directing my first feature film, AWay of Life, I hadn't put all my eggs in one basket and had ensured that I was developing a good slate of projects that would lead to me cracking my second feature film.
Yet two of the projects succumbed to the burgeoning financial crisis and the other simply hadn't worked out creatively. It was a strange feeling - and with little else to do, I yielded to over-analysis. Was this some way of the industry telling me that it didn't want me? Perhaps I had been foolish in believing that as a black female writer and director I could forge my way in a world that allows shamefully few women of colour to be successful in the area I had chosen. I felt utter rejection.
I was in this mindset when, halfway through 2009, a print of an 18th-century portrait was forwarded to me from the producer Damian Jones. He had for some years been trying to get a project about it off the ground. A dual image of Dido Elizabeth Belle and her cousin Elizabeth Murray, it was this portrait that formed the inspiration for my movie Belle.
I was astonished by its radical nature. In it, Dido Belle, who is bi-racial, stands staring out at us, wearing expensive jewels and a fashionable silk dress. She is painted striding forward, which is unusual because 18th-century portraiture rarely depicted women with any movement. With head turned towards us and confident gaze, Belle points to her face, as if to say, "I am here!". By her side is her blonde, white cousin of the same age, similarly dressed. That the painter has treated Dido Belle with equal value to her white counterpart made the portrait a groundbreaking piece of art. It moved me, in turn, to put together a groundbreaking film.
I decided to make this as much an Amma-esque film as Austenesque. As I began my research, I thought about the parallels between my life as a black woman writer and director, and Belle's. That I have been able to make tracks in the film world certainly feels like a privilege, and yet, like Belle, that doesn't negate the set-backs that race and gender can bring, the times you feel like a lone survivor. My position of being privileged as a black woman film-maker, though not fully equal, connected me to Belle's experience in Kenwood House - where Lord Mansfield, her Great Uncle, raised her .
I knew I needed to exploit my emotional connection to Belle's experience to create the film. I put Belle on an internal journey, from an uncertain girl who says "As you wish, sir" to a determined woman who metaphorically comes to say, "As I wish!", and have her experience a profound political awakening en route. I used character traits as well as experiences from my own life, such as the language that was used towards me growing up in a white environment as a child, so that Belle's growth, strength, and internal challenges would be rooted in a place of emotional truth.
Access unlimited streaming of movies and TV shows with Amazon Prime Video Sign up now for a 30-day free trial
Sign up
The historical facts such as the painting, the period, and her upbringing within a privileged family that raised her as an aristocrat, compelled me to define my movie as one about race, politics, art and history - but also one that looks at themes of gender, identity, belonging and equality. Being bi-cultural - I was born and raised in London, the child of West African immigrants - I feel at the intersection of all these themes and wanted to place Belle there, too. One element I wanted to explore was the issue of "ownership". Although the slave's experience was entirely different to that of the woman, both were nevertheless "owned" - the woman being her husband's property, assuming his last name on marriage.
When I spoke to Oprah Winfrey about this during an incredible garden lunch that she threw for me and the cast of Belle last month, she said I had given her an "ah-ha!" moment. I almost burst into tears. She taught me that my journey into as-yetuncharted territories by most who looked like me, was and is possible.
I often think of Belle's forward movement in the painting. It motivated me to make a forward-looking film - an example of how great art can inspire change. If my movie contributes in any way towards change for women, and certainly women of colour in this industry, it would be a profound testament to Dido Belle's presence.
Belle, starring Gugu Mbatha-Raw, Tom Wilkinson, Miranda Richardson and Penelope Wilton was released on 13 June: Director, Amma Asante; producer, Damian Jones; screenwriter, Misan Sagay.
Join our new commenting forum
Join thought-provoking conversations, follow other Independent readers and see their replies