Faiza Ambah interview: Mariam director on the politics of feminism and the hijab
'I don't believe in it, I don't wear it – but if you think God wants you to wear it, then it's your right as a woman'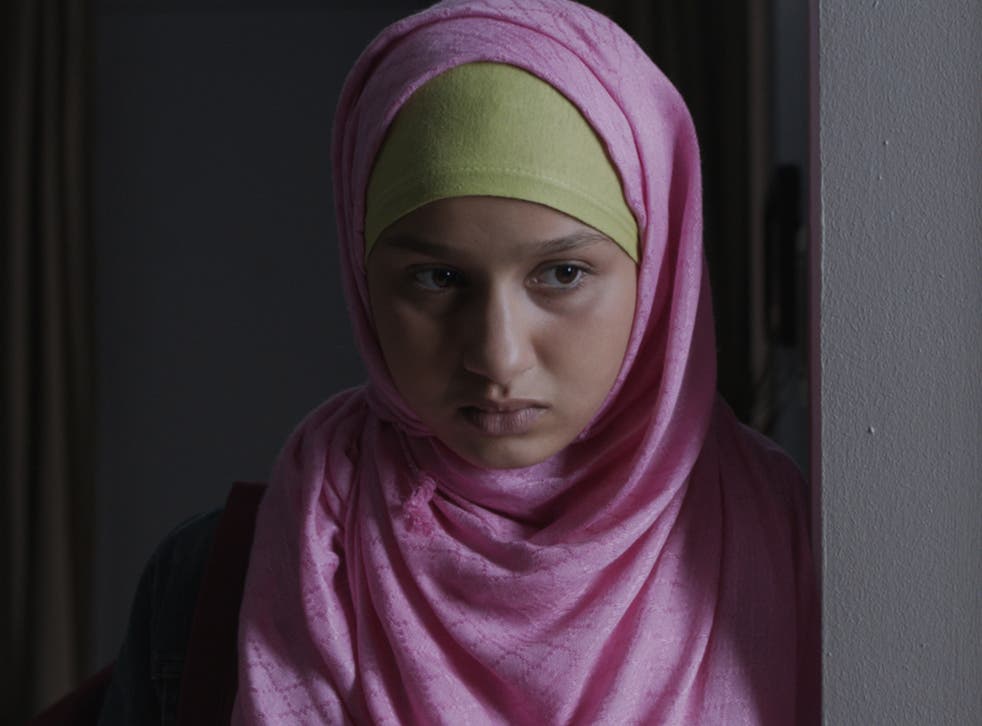 A spiritual statement, an ugly symbol of restriction, a fashion accessory, or a principle of a woman's right to choose? The debate over what the hijab means to Muslim women is now raging at the heart of the Arab world, where two female-directed movies showing at the Dubai International Film Festival examine why this deceptively simple piece of cloth has come to define Muslim womanhood.
Faiza Ambah, a Saudi Arabian journalist and film-maker, does not wear the hijab – and even in cosmopolitan Dubai, it's noticeable. Her long, thick, curly brown hair frames her face as she says, between sips of tea, "I don't believe in it, I don't wear it, I don't believe Islam tells us to wear it. But if you think God wants you to wear it, or if it just makes you feel better, then it's your right as a woman to do that."
So why then, she asks, are some progressive western societies not letting a woman have control over her own body? Ambah's 45-minute gem of a film, Mariam, singles out France for criticism, after it banned the wearing of the hijab in schools in 2004, in order to bring in "secular" conformity. Mariam, a French Muslim girl who listens to rap and think that her school crush, Kareem, "isn't like all the other boys", also wants to wear the hijab as it connects her to her faith.
Instead, she is put in detention and threatened with expulsion until she gives it up.
"The law in France has backfired," Ambah claims. "Over the last 10 years, we have seen relations with the Muslim community in France go to hell, and now look what's happened recently. I believe that this law has radicalised girls who would never have been in danger otherwise.
"I know what France says about religion being a private belief," she adds, "but I can't help feeling that if the issue had just been Sikhs wearing a turban, the outcome would have been different. I think it was to do with fear of Muslims. All it's done is stigmatise a whole community, but more than that, it's a violation of a woman's right."
If Ambah sees the hijab as a feminist symbol, The Tainted Veil, a documentary also showing in Dubai, expresses a variety of opinions from its participants, many of whom shudder at that idea. The film was made over six years by a woman and two men. The directors, Nahla Al Fahad, Ovidio Salazar and Mazen Al Khayrat, interviewed Muslims across the world as to whether the veil is true to its literal meaning – barrier. An elderly male professor believes cover-up is necessary, "As how can a man listen to what a woman is saying when he is focusing on her body?" A woman academic at a Turkish university, which only recently relaxed its own ban on hijabs, argues, "If you cover your head, you cover your brain, too."
Frustratingly, the documentary never amounts to more than a series of opposing soundbites, although Ambah might agree with former Birmingham councillor Salma Yaqoob when she admits on camera that the hijab, instead of protecting women from over-sexualisation, has made them a focus of a different kind of objectification. Even Great British Bake Off winner Nadiya Hussain who has done more for hijab-wearing this year than a string of campaigns, has said that she worried she would be seen as "another Muslim in a headscarf".
"I know what westerners think when they see a woman in a hijab," Faiza Ambah says. "I briefly had to wear one as a journalist in Saudi Arabia. They switch off and think 'poor oppressed Saudi woman'. They didn't see me anymore, and I understand that because I thought the same of women who wear the niqab. I was flabbergasted to discover there were engineers and scientists under that covering, and that they were choosing to wear it. We just don't know."
Ambah believes that this is now as much an issue of female empowerment as votes for women – in a week where Sarah Gavron's Suffragette screened to a sold-out audience in Dubai, women in Saudi Arabia went to the polls for the first time. Mariam was funded with French money, and it also screened at UNESCO in the heart of Paris a few weeks ago. The director now wants to provoke a political discussion to review the law.
"It's a form of punishment if you don't choose to wear it," she admits. "But every hijab is a different story. There's not one, there's only individuals. Some people wear it for modesty, some for spirituality, some for a bad hair day. You just don't know who a woman is because she happens to be wearing a hijab, the problem is that you think you know. You can't just tell people, 'We want to integrate – but only if you will dress the way we want you to dress.'"
Join our new commenting forum
Join thought-provoking conversations, follow other Independent readers and see their replies