Femi Oguns: Agent whose black British actors are causing waves across Hollywood on racism in the industry
'Theatre is dominated by white middle-class decision-makers qualified not only to tell their life stories, but yours also'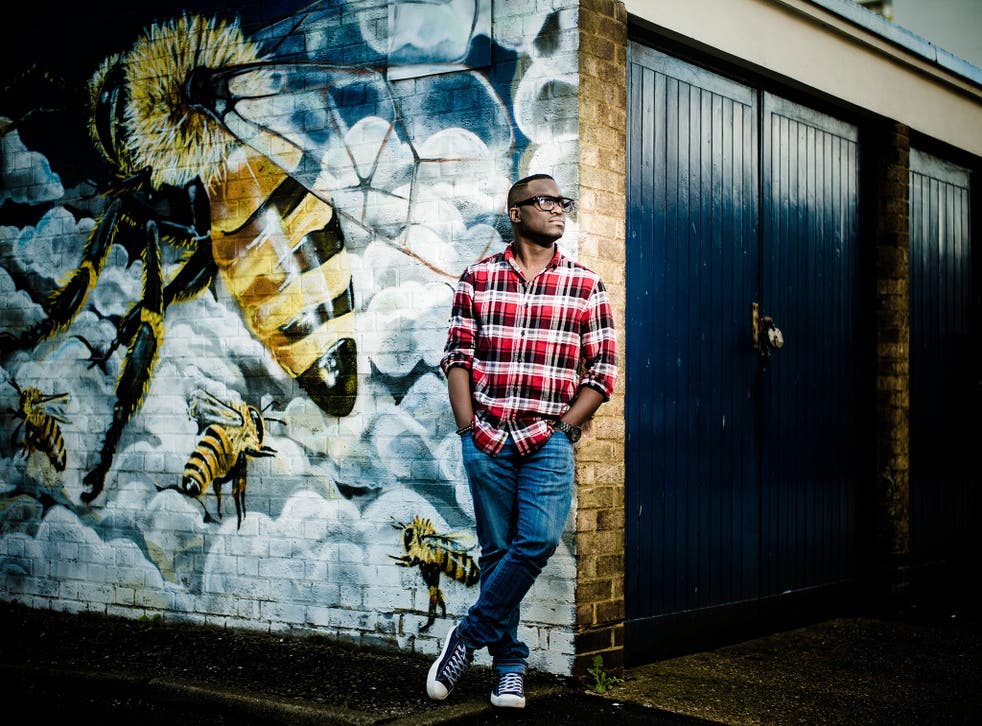 When Hollywood studios dangle leading roles in front of John Boyega, the south London-born actor propelled to galactic stardom in the new Star Wars film, they will first have to tackle Femi Oguns – an agent whose stable of black British talent is causing waves across the movie industry.
Frustrated at the lack of opportunities for black and ethnic minority (BAME) talent, Oguns shelved his own acting career to found the Identity School of Acting in 2003, handing out fliers on the streets of Hackney and Brixton to teenagers looking for a creative outlet.
The opening session attracted just 10 students. But Identity soon became established as the only UK drama school catering for ethnic-minority aspirants. The Royal Shakespeare Company, the National Theatre and leading film casting directors began clamouring to attend its actor showcases. Its graduates include Boyega, who broke through in the film Attack The Block, Michaela Coel, writer and star of the E4 comedy Chewing Gum and Malachi Kirby, who won the lead role of Kunta Kinte in a remake of the US slave drama Roots.
Many Identity graduates then wanted Oguns, 39, to guide them through the precarious snakes-and-ladders world of an acting career, so he set up a talent agency to represent their interests. The Identity Agency Group's Los Angeles division now works with powerbrokers including William Morris Endeavor Entertainment and ICM – placing black British actors in leading Hollywood productions.
Yet Oguns, who has a degree in Race and Culture and Performing Arts, is still shocked by the racist attitudes that persist in some quarters of the industry. "I was speaking with an old-school casting director, who said 'I'm actually looking for an actor with more negroid features'. Then she said, 'This other character is really educated – he's more like a white person in a black body'."
"I thought 'Wow!' I put her in her place, so to speak. I said, 'We're going to have quite a hiatus until you realise what you just said'. I kept her in exile for 18 months. She was very apologetic after that."
The exchange reveals where the power currently lies. Oguns, who employs 40 people in Identity's east London offices, charges "reparations" – in terms of higher fees – to producers who want access to his talent now but refused to consider black actors in the past. "Trust me, when you do end up recognising what is here, I'm going to charge you even more money to compensate for all the time you've already wasted," he says. "You will end up paying more to hire our actors to compensate them all for the time you've wasted."
Oguns, whose parents came to the UK from Nigeria, agrees with Sir Lenny Henry that only quotas will kickstart equality for BAME talent. "That's the only way. The black community is too passive in this country. Fourteen per cent of the population is BAME but only five per cent of talent on screen is. The BBC is just ticking boxes. It has an 'aspiration' for 15 per cent of BAME screen talent by 2017 – why not just make it happen? Why are black directors in theatre only qualified to direct 'culturally specific' works? Theatre is still dominated by white middle-class decision-makers who are qualified not only to tell their life stories but over-qualified to tell yours also."
Appointed an MBE for services to acting in 2014, Oguns sought to drive change himself rather than wait for institutions. "We have always encouraged the students to see that they are the architects of their own fortune. They have to have that work ethic." Now Identity's reputation is such that it is attracting drama students from Europe and the US to study in London. "We started off as a black drama school but the endgame now is to represent all communities – white, black or from whatever background. We have a sister school in Birmingham and we're looking towards opening an acting school in LA. We have 25 clients positioned out there with more to follow in 2016. A New York school is on the agenda."
Oguns and the management team around Boyega will keep his feet on the ground. "Had we accepted a lot of the roles John was offered after Attack the Block he wouldn't have be in the position now where he is highly sought-after.
He adds: "John had to audition more than anybody else in Star Wars to get that role. Is that a reflection globally of how we perceive ethnic minority groups?"
Join our new commenting forum
Join thought-provoking conversations, follow other Independent readers and see their replies