Franchise fatigue: Why big movie sequels are underperforming at the box office (even the good ones)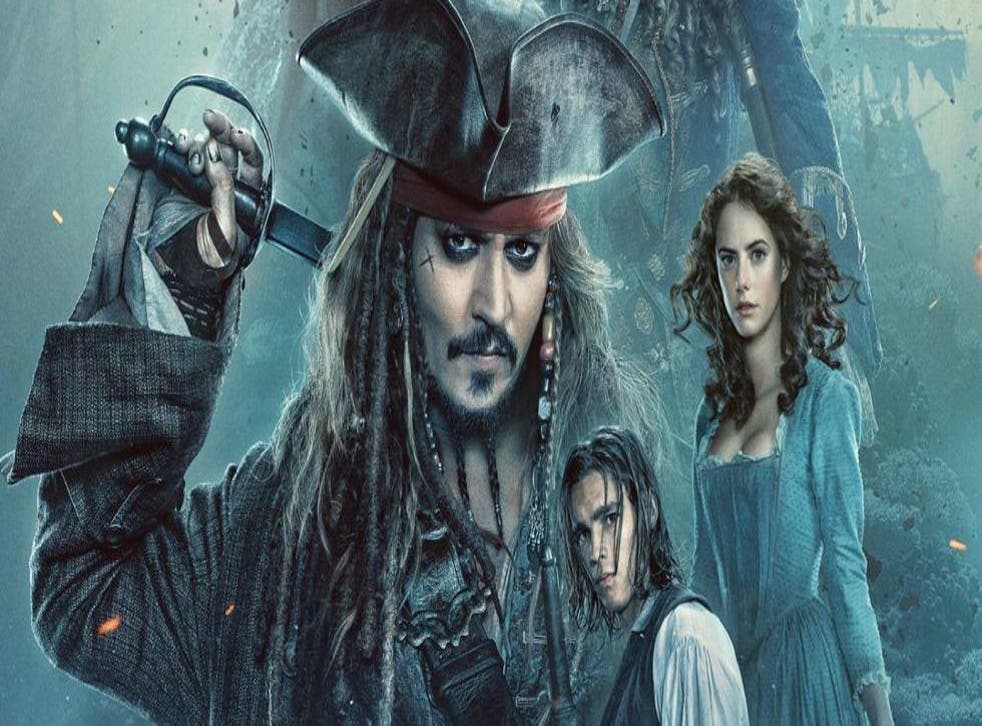 When even the acclaimed sequels are expected to fall short at the box office, then Hollywood clearly has a franchise problem. Next week, War for the Planet of the Apes opens in cinemas off the back of hugely positive reviews, but experts are already predicting its opening weekend to likely fall just a little shy of that of its immediate predecessor, Dawn of the Planet of the Apes.
The much-discussed blockbuster "franchise fatigue", whereby major movie franchises have been mainly underperforming for the past two years at the box office, had in some quarters been put down to the quality of the films. But if War for the Planet of the Apes is set to suffer, it suggests there's more to it than that.
The failing
To put the problem into some perspective, the summer of 2016 was something of a graveyard for sequels and franchises. This year has also, to a degree, picked up that mantle.
Examples? Following their takings last year, it's unlikely we'll see new Independence Day, Ice Age, Teenage Mutant Ninja Turtles, Bad Neighbours, Alice In Wonderland, Divergent or The Huntsman films anytime soon. This year, the future of series such as Alien, Pirates of the Caribbean, The Smurfs and Diary of a Wimpy Kid can be added to the list of doubt. In some of those cases, far worse films in their respective series have fared far better. In the current blockbuster ecosystem, though, audiences are being ruthless with their pounds and pennies.
In fact, even the ultimate review-proof franchise, Transformers, appears in commercial decline, just as Paramount wants to launch a cinematic universe off the back of it (a prequel movie, Bumblebee, is already scheduled for next summer). Transformers films have been routinely banking $1bn (£776m). The latest, The Last Knight, has already started to run out of steam with just half that amount in the bank.
The "cinematic universe" is arguably part of the problem. Only one company in Hollywood has really made the cinematic universe a success, with Marvel Studios now up to 16 linked films and counting. Crucially, a good chunk of those 16 films aren't direct sequels, and the links from film to film – with a few exceptions – are on a take-it-or-leave-it basis, even if there is a Roman numeral in the title.
Contrast that with Universal. It's invested in fanfare for its newly launched Dark Universe collection of films based around its classic monster properties. The desire to seed a universe of movies heavily influenced its big summer investment, The Mummy. As such, unnatural chunks of the film are taken up positioning overhangs into future movies, at the cost of telling a good, coherent, interesting story the first time around. This is anathema to the huge success of another of its series, Fast & Furious, which increasingly plays out as a family soap opera with fast cars. There's no sign of a deeper universe with the Fast & Furious films – rather, what story there is simply smashes its way from film to film. No delusions of grandeur, just a desire to give audiences a good night out.
It's not lost on many, either, that Warner Bros is enjoying its best critical response to a DC title with a film – Wonder Woman – that has virtually no overlap with the successful, but not well-liked, 2016 pairing of Batman v Superman: Dawn of Justice and Suicide Squad.
Slim pickings
Perhaps there's something else, too. For audiences, choices in the summer are getting narrower. Just a year or two back, Warner Bros would take risks on standalone films such like Edge Of Tomorrow, Jupiter Ascending, Pan and In the Heart of the Sea. Disney gambled heavily on Tomorrowland and The Lone Ranger. When the gambles went awry, the headlines gleefully reported the red ink that resulted. As such, more and more studios are homing in on making fewer films (Warner Bros, for once, is zeroing in on Lego, DC and Fantastic Beasts films), and making those movies bigger, with not just a broad demographic appeal, but a broad geographic one as well. A film now needs to play as well in Beijing as it does in Norwich.
Access unlimited streaming of movies and TV shows with Amazon Prime Video Sign up now for a 30-day free trial
Sign up
The consequence is that, week in week out at multiplexes, there are fairly homogenous sequels, remakes and spin-offs designed to cater to as many people as possible, yet satisfying and interesting fewer. It's not uncommon to find 10 to 12 screen cinemas showing just four or five films at this time of year, as huge films are block-booked across multiple screens. How many potential moviegoers are looking at such a restrictive choice, and opting for a night in with Netflix over two hours of Dwayne Johnson trying to re-enact Baywatch, I wonder?
A new hope?
The way forward, and the path to winning back bigger blockbuster audiences, may be – counterintuitively – to restrict their appeal. Last summer, 20th Century Fox poured hefty resources into a 12A/PG-13 X-Men sequel, X-Men: Apocalypse. The film was outgrossed by two spin-offs with smaller target audiences: Deadpool last year; Logan this.
As per the ways of the Hollywood bandwagon, other studios took note, and we may be getting more of them taking a chance on slightly cheaper mass-market films, with more restrictive certificates. Sony, for one, has a Spider-Man spin-off due next year, Venom, that'll come with a not-for-kids warning. Moving away from a one size fits all approach to blockbuster cinema is a trend that may actually prove fruitful.
What's more, War for the Planet of the Apes may yet overcome those pessimistic predictions and deliver increased takings into 20th Century Fox's coffers. Christopher Nolan's Dunkirk, likewise, may overperform on its expected $40m-ish US opening weekend when it lands in two weeks' time.
Should they both exceed financial expectations, though, they're still going to be marked as exceptions to some grim rules for blockbuster box office at the moment. The audience is voting, for a number of reasons, with its feet, and big franchises – at least outside of the Marvel realm – have been the most notable targets. For the first time in a generation for Hollywood, sequels may not be the answer.
Join our new commenting forum
Join thought-provoking conversations, follow other Independent readers and see their replies