Heads Up: Tinker, Tailor, Soldier, Spy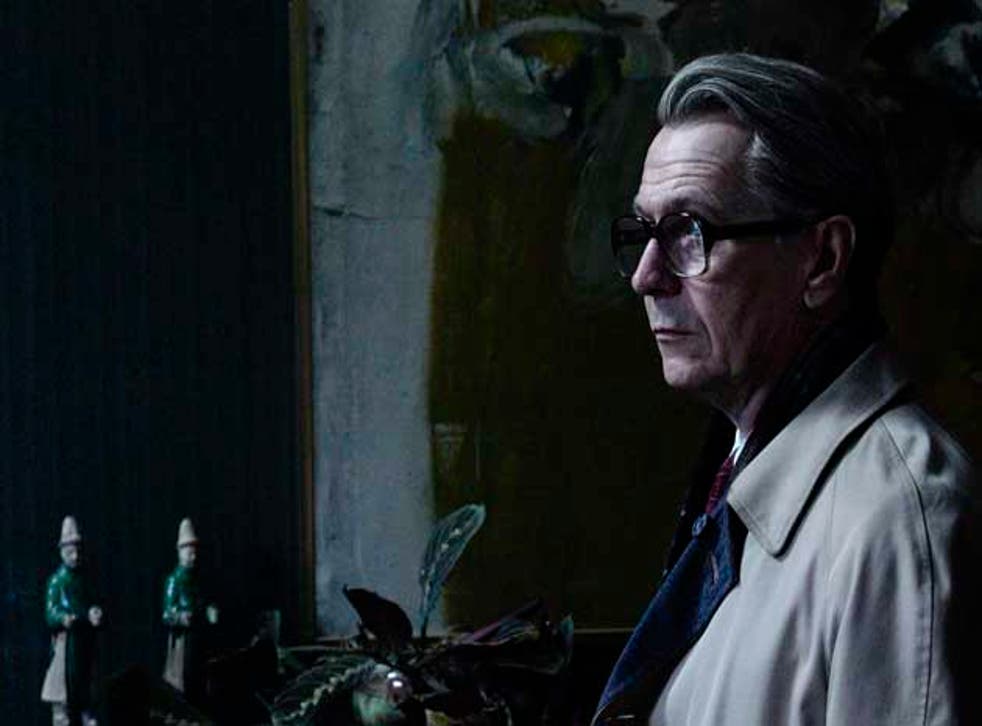 What are we talking about?
A new film adaptation of John Le Carré's bestselling spy novel.
Elevator Pitch
Let the right one adapt: Le Carré gets the Swedish horror treatment, plus a best-of-British cast.
Prime Movers
It's directed by Tomas Alfredson, who directed Swedish vampire movie, Let the Right One In.
The Stars
Very much the cream of white British male acting talent: Gary Oldman takes on the role of George Smiley, while his co-stars include Colin Firth, Benedict Cumberbatch, John Hurt, Ciará* Hinds, Tom Hardy, Toby Jones, Mark Strong...stiff upper lips all round then, chaps.
The Early Buzz
"We don't want to overcook this one, but Tinker Tailor Soldier Spy looks absolutely bloody amazing," froths Empire Online, adding that "the nervousness about the film not being able to match the original TV series' quality has all but evaporated now – the only worry being whether they'll be able to cram in all of John Le Carré's plot strands." Time Out writes that "anticipation couldn't be higher... judging from the trailer, it would appear that director Tomas Alfredson [has] succeeded in translating the paranoid heart of Le Carré 's tale of lies, deceit and espionage from page to screen."
Insider Knowledge
Alfredson is approaching the film as another horror movie, albeit in the intelligent, emotional vein rather than the blood'n'guts variety. Comparing Tinker, Tailor with Let the Right One In, he told The Spectator that "horror is 90 per cent inside people. The gap between reality and what's happening in their mind — that's what creates the horror. Tinker, Tailor, Soldier, Spy is a horror precisely because you do not know how far the conspiracies and lies stretch — it could be much worse than you think."
It's great that...
They cast Gary Oldman as Smiley; judging by the response to the trailer, he's already managed the tricky feat of squaring up to Alec Guinness' portrayal of the same role in the 1979 BBC series.
It's a shame that...
There's already lots of tedious Oscar chatter (particularly in the face of Oldman's lack of award); no one really wants to watch an Oscar-chasing performance.
Hit Potential
Die-hard fans of the book or TV series may be resistant to the chopping involved in a big-screen version, but with that cast and Alfredson's atmospheric approach, it should be a hit.
The Details
Tinker, Tailor, Soldier, Spy is released 16 September.
Join our new commenting forum
Join thought-provoking conversations, follow other Independent readers and see their replies