James Bond ditches vodka martinis for Heineken
As 007 swaps his usual tipple for lager in the forthcoming 'Skyfall', Geoffrey Macnab looks at what switching to beer means for the secret agent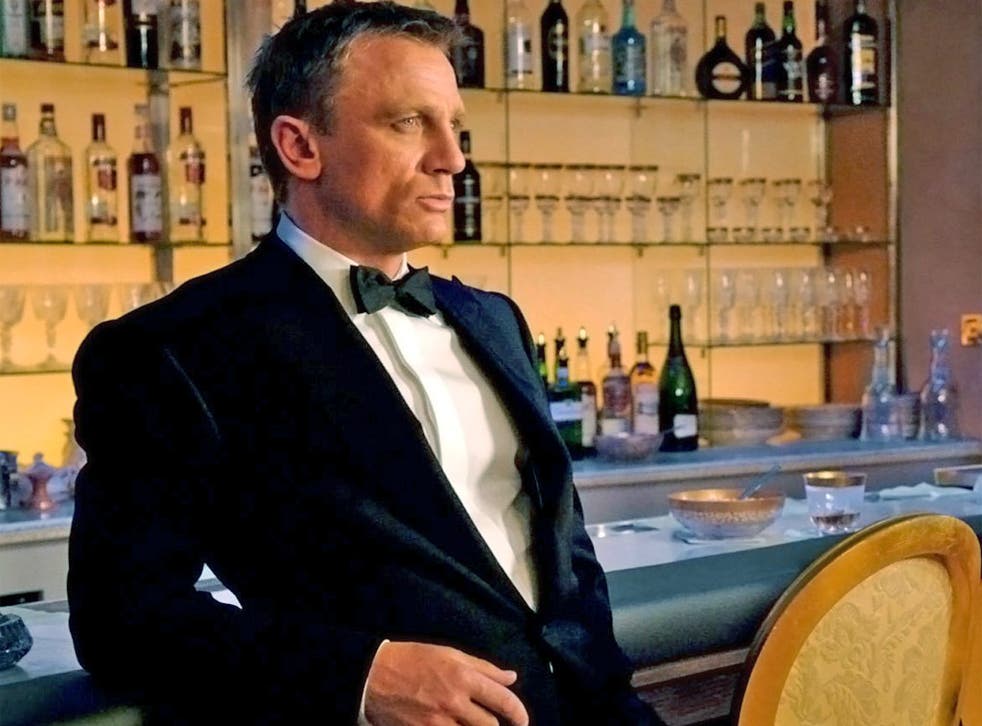 Prepare for all the puns about irritated James Bond enthusiasts being shaken and stirred. Earlier this week, it was confirmed in Advertising Age that Britain's best known secret agent is going to change the habits of a lifetime and drink beer in the new Bond film, Skyfall. Heineken has struck a deal for a Bond campaign. There will be a new Heineken ad tied to the Bond film and Bond will reportedly be shown drinking Heineken in at least one scene in the movie itself. This is an act of near heresy for a movie character who has been defined for the last 50 years by his love of martinis.
Beer, movies and advertising go back a very long way together. Whether it was Orson Welles sonorously telling us that a certain Danish lager was probably the best in the world or the use of footage of a parched John Mills, just out of the desert in Ice Cold In Alex, sipping on a cold beer, advertisers have frequently turned to films and film stars to hawk their wares. However, with a character whose habits are pored over as intensely as those of Bond, every change in behaviour is studied for secret meaning. We don't know yet if this new-found fondness for lager will get in the way of Bond's consumption of martinis. One argument must be that his beer drinking represents a further democratisation of a figure who (as originally created by Ian Fleming) came from an upper-class public-school background. As played by Daniel Craig, Bond is now more of a rugged everyman.
Whereas older Bonds (including Sean Connery) dressed very formally and made a great fuss about having their vodka martinis shaken, not stirred, Craig's secret agent seems far less bothered about how his drinks are prepared.
"Do I look like I give a damn?" he already said to a bartender in Casino Royale when asked how he wanted his martini. It is only a small step to seeing him swig his beer from a bottle. The topic of Bond and beer has been tackled before. Kingsley Amis, writing under the pseudonym William Tanner in his now out-of-print Book of Bond, gave would-be 007s advice on which lager could be drunk in specific situations:
"You drink it occasionally; In Geneva, a Löwenbräu; in the States, a Miller's High Life, a couple of Red Stripes in Jamaica and as many as four steins of local brew in Munich if you find yourself with an ex-Luftwafffe pilot. But eschew English beer. It, like cider, belongs in pubs and 007 does not."
The challenge for director Sam Mendes is to show Bond quaffing his lager without allowing it to compromise his mystique. After all, beer in films has rarely been used before to suggest sophistication. "Bah! I've supped some ale tonight," was the catchphrase of the northern comedian and film star Frank Randle, whose comic persona was based around beer, burping and bodily functions. British films inspired by the music-hall tradition were full of leering, bandy-legged drunks. They were deliberately bawdy and vulgar. Part of their intention was to cock a snook at respectable, middle-class society. It wasn't much different in Hollywood either. Watch WC Fields' 1933 short The Fatal Glass Of Beer and you enter a world that is as far removed from Aston Martins and 007's customary Euro-trash luxury as you can imagine.
Fields plays a Yukon prospector caught in a snow storm who wails a preposterous song about the evils of drink.
Access unlimited streaming of movies and TV shows with Amazon Prime VideoSign up now for a 30-day free trial
Sign up
Of course, Bond (whoever plays him) has an iron constitution. There isn't a single scene in any Bond film that springs to mind in which he has ever been caught tipsy or woken up with a hangover, regardless of how many martinis he has consumed over the last 50 years. It's doubtful that his new-found enthusiasm for lager will result in the shakes or that he'll suddenly be caught short in the middle of an important mission and have to rush to the gents as Blofeld escapes over the horizon.
Join our new commenting forum
Join thought-provoking conversations, follow other Independent readers and see their replies