The Love Witch and witchcraft's appeal in the era of Trump
From Anna Biller's new feminist horror to Lana Del Rey's dabbling in the art – it's become a strangely powerful time for the witch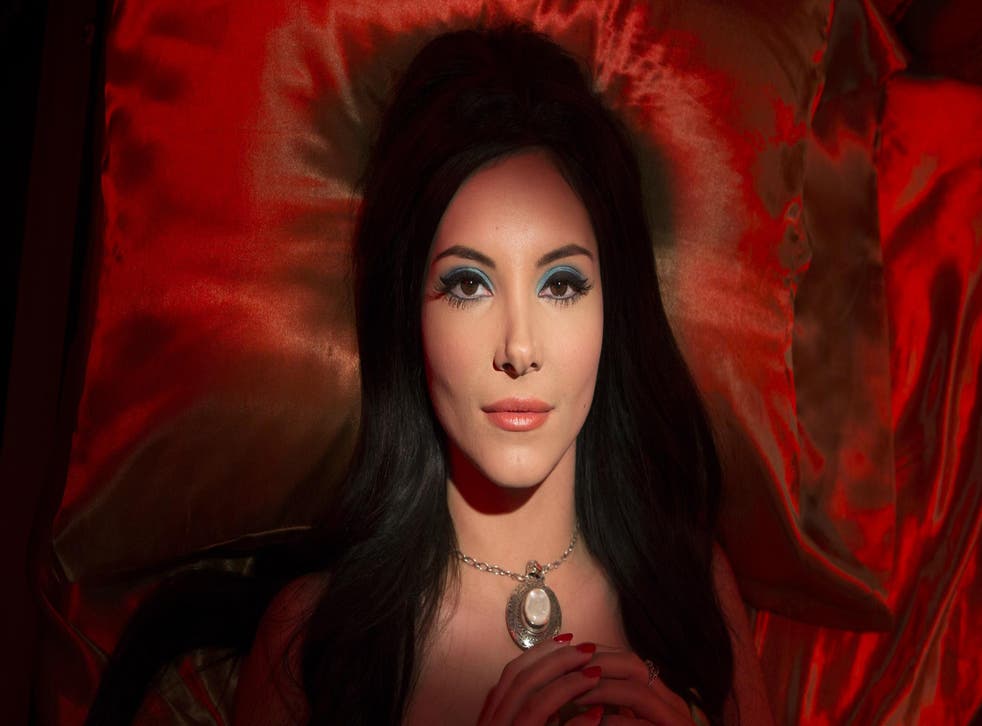 When such all-encompassing darkness seems to wrap itself around America, rebellion can come in the strangest of forms. Headlines across the world spoke of mass rituals taking place amongst the witchcraft community, enacting a binding spell on Donald Trump in the hope he could be prevented from causing further harm.
A phenomenon only further pushed towards the cultural mainstream when Lana Del Rey posted a mysterious tweet detailing the dates the recurring ritual would take place, and a note that the ingredients for the spell could be found online.
Meanwhile, Anna Biller's vibrantly feminist horror The Love Witch has taken the cult cinematic circuit by storm, finally now arriving on the shores of the UK. The film follows modern-day witch Elaine (Samantha Robinson) – though the aesthetics are strictly vintage – as she becomes obsessed with the use of love magic; enraptured and bemused by her own powers to tether men to herself, yet also keenly aware of her limitations within a patriarchal world.
Certainly, Del Rey and The Love Witch's use of witchcraft appears far more of a symbolic dalliance than any sincere engagement with the Wiccan way or any of its practices, but there's something uniquely powerful about its use; an appeal to the witch – and all her surrounding mystique – in an age in which Trump's administration seems more than happy to declare open warfare on women and their bodies.
The witch now, in its most modern iteration, seems almost to embody the "Pussy Grabs Back" mentality, the act retaliatory self-empowerment. As one of Elaine's fellow witches in Biller's film states, their kind have long been perceived as dangerously powerful entities; feared by the men who, for centuries, attempted to subdue them by burning them at the stake or shackling them to loveless marriages, reducing them to nothing but "servants, whores, and fantasy dolls".
Witchcraft, of course, accrued more generalised allegorical symbolism through the likes of Arthur Miller's The Crucible; with the 'witch hunt' now a catch-all term for the hysterical drive to root out an invisible threat, as in the McCarthy-era obsessions over Communist infiltration. Trump may have attempted to use the term to describe his own situation but, certainly, "witch hunt" seems far more accurately reflected in his own fixated, empty declarations he'll "drain the swamp" or root out the "bad hombres".

Though its persecution has afflicted all genders – from the 20 individuals, 14 of them women, hanged in the infamous Salem witch trials to continuing modern day prosecutions across the globe, largely of elderly women and children – witchcraft has also become resolutely tied to larger historical narratives on the punishment of rebellious women, standing side-by-side with those who were diagnosed with hysteria and locked up in psychiatric institutions merely for disobeying their husbands or fathers.
However, from the early 20th century onwards, there's been both a rise in the actual practice of witchcraft and in its appeal as a positive cultural phenomenon; bolstered over the decades by figures such as Bewitched's Samantha, Sabrina the Teenage Witch, and Harry Potter's Hermione.
Furthermore, the practice of Wicca has become increasingly tied to the feminist movement, with the Sixties seeing the birth of Dianic Wicca, which worships a monotheistic goddess envisioned in a variety of guises, from the Roman Diana to the Egyptian Isis. Their spells are often directly intended to combat the patriarchy's domination, such as in the casting of binding spells against rapists.
Access unlimited streaming of movies and TV shows with Amazon Prime Video Sign up now for a 30-day free trial
Sign up
Yet, perhaps what's uniquely appealing about witchcraft – as opposed to any other token of female empowerment – is its inherent complexity. The Love Witch is very much a film that tussles with witchcraft's embedded ideas of fear, punishment, and power, especially when it comes to a woman's sexuality.
Biller refrains from presenting her titular character as a one-note grrl power icon, but instead recognises that a woman's ownership of her own sexuality doesn't always feel so straightforward when it's been so often claimed by male objectification. It's the kind of debate, in fact, that only recently flared up when Emma Watson posed in what was deemed a provocative manner for Vanity Fair; surely an act of a woman in ownership of her sexuality, or was it one played out strictly under the male gaze?
In The Love Witch, Elaine's attitudes towards sex may be deemed brazenly anti-feminist when she stresses that, "giving men sex is a way of unlocking their love potential... you have to give a man his fantasy", but at the same time there's something powerful about how she envisions herself as a kind of dutiful goddess. She recognises both that her sexuality gifts her immense power over men, but also that it's a gift worth doting on her devotees.
Yet, to complicate things further, Elaine is reminded that these gifts are not always graciously received; that goddesses in the modern world are as feared as often as they are worshipped. She is still a woman who has long-suffered, and continues to suffer, at the hands of men; a fact that she never seems to be able to escape from no matter how doting she may attempt to be. In a way, that's the core identity of the witch: of the woman who recognises both the extent and limitations of her own power.
A useful mindset, perhaps, and particularly apt in a time when the core Republican party seems intent on the control of a woman's body. Witchcraft has always been intimately connected with fertility rituals; in The Love Witch, Elaine crafts herself a protection spell by mixing a bottle of her own urine and a bloodied tampon. As she wisely notes, "most men have never even seen a used tampon", so it seems a simple form of protest to attach such power to the things women know so intimately. Indeed, it's likely those who attempt to legislate women's bodies would treat the lowly tampon with the same fearful awe as a mythical beast.
The inevitable argument here will be that the cultural engagement with witchcraft remains largely superficial; yet, by filtering the aesthetics of witchcraft into its broadest forms – from Elaine's winged eyeliner, to the pristine black dresses of American Horror Story: Coven, or the Goth Nineties nostalgia of The Craft – its intrinsic femininity can become a coded guise for much greater things.
We can have both style and substance; we can both recognise our innate power, and see how that power has fallen under systematic abuse. The witch is a complex portrait of womanhood, but one that can feel so freeing in the way it embraces all those internal conflicts. Really, there's no better time for the season of the witch.
The Love Witch is available now on VOD, DVD, and Blu-ray, as well as in select cinemas