Oscar-nominated Mary J Blige on 'personal pain' in 'Mudbound' role
The Grammy Award-winner and actress says her role in Dee Rees's film was an emotional breakthrough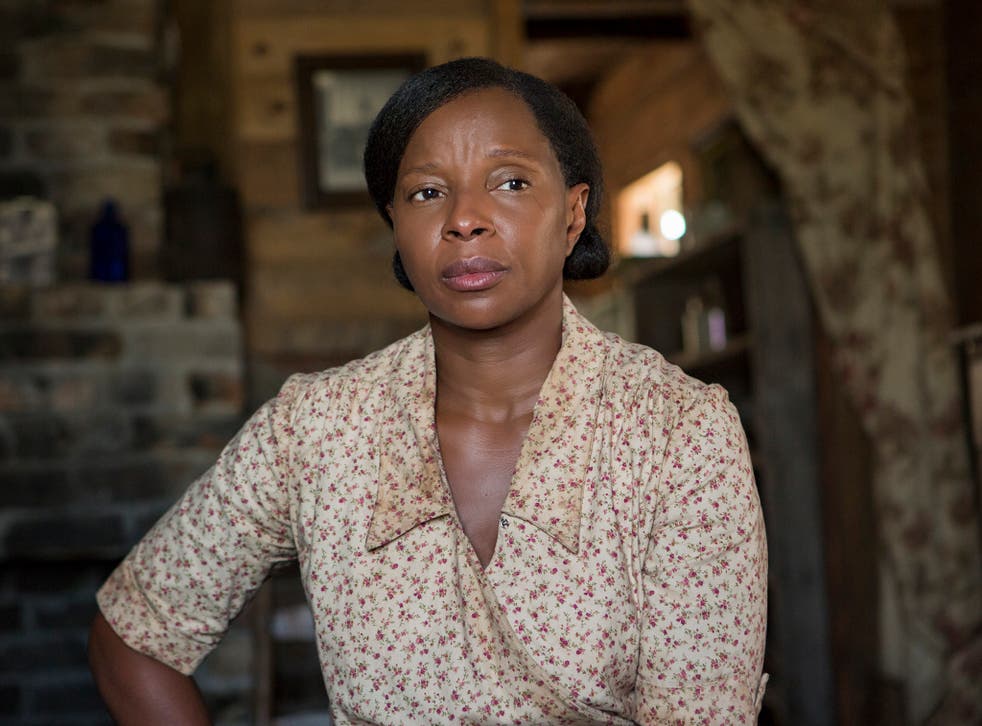 Mary J Blige was honoured with a Hollywood Walk of Fame star on 11 January, her birthday, and it gave the 47-year-old singer and actor ever more affirmation that she made the right move three years ago when she left New York for Los Angeles. She needed it.
Blige's marriage was falling apart when she landed the role of a sharecropper's wife, Florence, in Dee Rees's lauded film Mudbound, and she poured her pain into the performance, earning multiple awards nominations, including an Oscar nomination for best supporting actress. Her divorce has become tabloid fodder, but, undaunted, Blige has continued to campaign and show up at awards ceremonies.
Speaking in Beverly Hills on the eve of the Golden Globes, where the star joined the movement to wear black in support of victims of sexual harassment, she says she intimately understood the pain of keeping such secrets, having been abused herself for much of her childhood. "From the time I was five up until almost adulthood, I've had those exact kinds of things happen to me," she says.
Do you consider 'Mudbound' a breakthrough performance?
Definitely. It's the one that people are taking me seriously about. It's not a game for me. It's not, "Give Mary J Blige a role, and because she's a singer, she can play games with it". There's too many women that have paved the way, like Queen Latifah and Taraji P Henson, and all of those really strong women. I don't ever want to insult them by not taking the craft seriously.
Dee Rees has said that your concerts are like therapy for 30,000 people because you're so raw with your emotions. How did you channel that into acting, where, especially cinematically, it's on your face so closely?
That character was a place for me to just give everything that I was dealing with. I was dealing with my own personal pain. I was really suffering. This was the place to just rest all this pain, and rest all of this confusion, but still at the same time trying to be a strong woman.
You had to strip down everything for this role. No makeup, no wigs. Did that make you feel extra vulnerable?
The first couple of days it was hard, because I didn't realise I was depending on so many things to make me feel beautiful. So when Dee was, like, "No, we want your all-natural hair," and I said, "No, well, can we do a lace front? Can she have wavy hair?" I didn't want my own textured hair. Because it's not the nicest textured hair. And I didn't really want that to be seen. Those are the things I didn't even realise that I was so insecure about. I didn't realise I was so vain. I didn't realise I was not that deep.
That's not really fair to say, though.
But it taught me a lesson. It taught me to love myself deeper. Because once I just exposed and let Florence live, I just went against the fear. It filled me up with a newfound love and a newfound confidence. It was tough at first. It was tough because I was really trying to get rid of Mary J Blige, who was used to wigs and weaves and makeup.
Access unlimited streaming of movies and TV shows with Amazon Prime Video Sign up now for a 30-day free trial
Sign up
What was your reaction when you saw the first daily of you as Florence?
I couldn't believe it. I was not looking at myself; I was looking at a character. When I saw it at Sundance, I just broke down and cried.
Why?
Just to see that character and how strong she was and how much pain she was dealing with at the same time. Every other movie I've been in, I've seen myself. Rock of Ages, I see Mary J Blige. Prison Song, I saw Mary J Blige. But I didn't see myself [in Mudbound], which was creepy. I was, like, "Who is that?" Yeah, so mission accomplished.
Can you speak a bit about this moment, with people calling out alleged abusers?
I'm really proud of the moment. I'm happy for the people being set free. There's a lot of women that have been suffering with this huge secret for years, and they're speaking, and they're helping other women feel empowered. Because this thing has caused women to feel less than. I know that feeling of having secrets that hold you and cause you to feel inferior or insecure and not equal.
Has it happened to you?
Not in the music industry, but from the time I was five up until almost adulthood I've had those exact kinds of things happen to me. It's tough being a little girl, and it's tough being a teenager, and it's tough being a woman. By the time I got to the music business I was completely in a state of mind of "I'm not having it."
Harassment or abuse or…?
Everything. A lot of things that happened to me I wasn't able to tell my parents until I was a grown woman. I stand with those women, and I'm happy for them, because they're being set free mentally and spiritually.
Has 'Mudbound' opened other doors acting-wise?
A lot of scripts are coming in. People want to work with me. And it doesn't change anything. I'm still going to work hard. I'm still going to get whatever coach I need to bring whatever character to life. So many beautiful things are happening.
Is faith helping you as well with this?
Of course. If it wasn't for faith, if it wasn't for God, I'd be dead, seriously. From 2016 to now, this is all God. This is all a blessing. There's so many things that are being completely pruned and wiped away to prepare me for this.
'Mudbound' is out on Netflix
© New York Times
Join our new commenting forum
Join thought-provoking conversations, follow other Independent readers and see their replies