Omar Sharif dead: His ten best films from Lawrence of Arabia to Hidalgo
Mourn the loss of the great Egyptian actor by catching up on some of his best films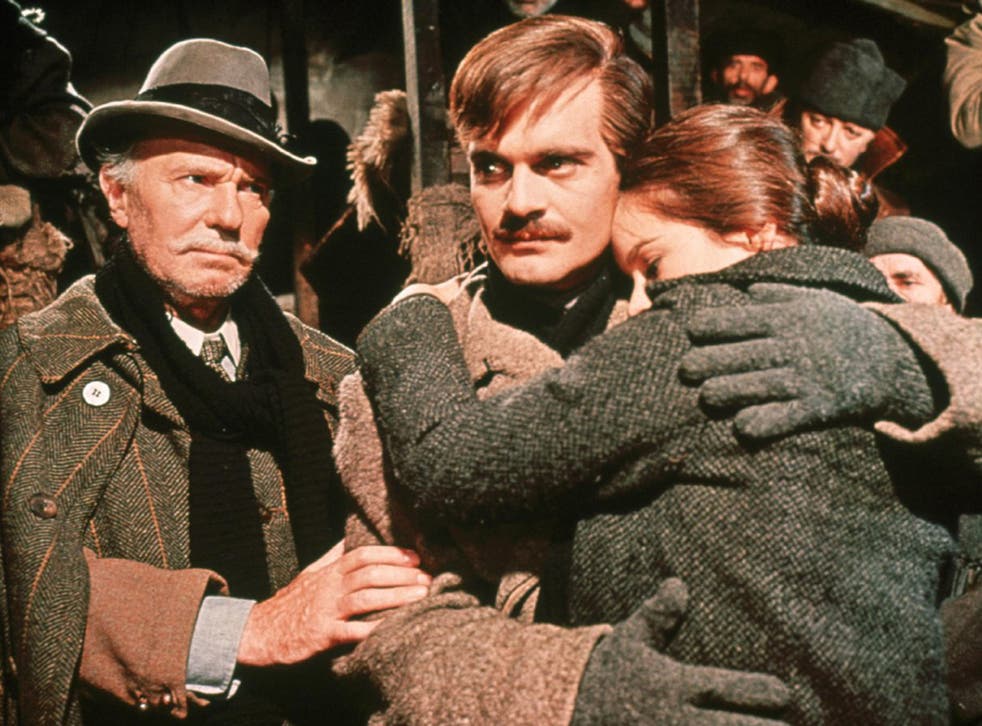 Lawrence of Arabia star Omar Sharif has died aged 83 in a Cairo hospital following a heart attack.
The well-loved actor of Syrian and Lebanese origin starred in a multitude of Egyptian films in the Fifties before cutting a swathe through Hollywood and receiving an Oscar nod for his turn in Arabia as well as three Golden Globes during a career which spanned 118 film and television roles.
Lawrence of Arabia
Sharif was never intended to have such a prominent role in one of the greatest films of all time, Lawrence of Arabia. Fortunately, first choice for Sharif Ali, Horst Buchholz, was busy and so Sharif took the role which would help define his career and gain him a Golden Globe nomination for best supporting actor.

Doctor Zhivago
Three years after his breakout role under David Lean's direction in Arabia, the two were reunited in Doctor Zhivago, an adaptation of the Boris Pasternak novel of the same name. Currently the eighth highest-grossing film of all time adjusted for inflation, it proved not only that the two were a winning team but that Sharif was born to play lead.
The Last Valley
In 1971, Sharif once again starred in a cinematic adaption of a popular novel, this time J. B. Pick's The Last Valley, a historical drama about the Thirty Years' War – one of the worst conflicts in Europe's history – alongside Michael Caine. Unfortunately, this time period was relatively unknown by most people and so the film went on to make a ginormous loss despite Sharif's commendable performance.
Omar Sharif's life in pictures

Show all 18
The 13 Warrior
Another historical action flick, this time not based on fact but fairytale. The 13th Warrior is loosely based on Beowulf, released in 1999, and was an unfortunate financial failure leading Sharif to temporarily quit acting.
In 2003, when he returned to acting in Monsieur Ibrahim, he said: "After my small role in The 13th Warrior, I said to myself, 'Let us stop this nonsense, these meal tickets that we do because it pays well.' Bad pictures are very humiliating, I was really sick."
Funny Girl
Sharif proved his mettle as suave gambler Nick Armstrong, the felonious husband of real-life actress Fanny Brice (played by Barbra Streisand). The actor even proved the strength of his vocals in the musical drama (although Streisand got all the best numbers) duetting with her on "You Are Woman, I Am Man".
Hidalgo
Sharif might have become rather tired of being typecast as wealthy Arab but as a foil to Viggo Mortensen he is rather brilliant. As Sheikh Riyadh is a grinning, gap-toothed autocrat who invites the American Frank T. Hopkins played by Mortensen to engage in a ludicrous 3,000 mile horse race through the desert. This is another vaguely true story and Sharif's presence adds shades of Lawrence of Arabia glory, but with less gravity and more (unintentional?) humour.
Genghis Khan
Hot on the heels of his success in Arabia and Zhivago came this Henry Levin-directed epic in which Sharif playing the Mongol King and famed warrior alongside Eli Wallach.
The Tamarind Seed
Set during the Cold War, Julie Andrews starred as Sharif's love interest Judith, an assistant in the British Home Office, while the actor played the part of a Soviet military attaché who stays next to Judith while on holiday in Barbados.
Behold a Pale Horse
Sharif played a priest in this historical 1964 film based on the Spanish Civil War, which follows a bandit as he returns to his native Spanish village after 20 years in French exile.
The Night of the Generals
Starring alongside Peter O'Toole and Tom Courtenary, Omar Sharif played an army Major from German Intelligence investigating the murder of a prostitute in German-occupied Warsaw in 1942. He is later promoted and sent to Paris along with his three suspects where the case continues.
Join our new commenting forum
Join thought-provoking conversations, follow other Independent readers and see their replies