Robert Redford and Wim Wenders on new architecture film Cathedrals of Culture
Arthouse director Wim Wenders has joined forces with Robert Redford to make a movie about architects and buildings. They speak exclusively to Geoffrey Macnab about finding the soul behind the bricks and mortar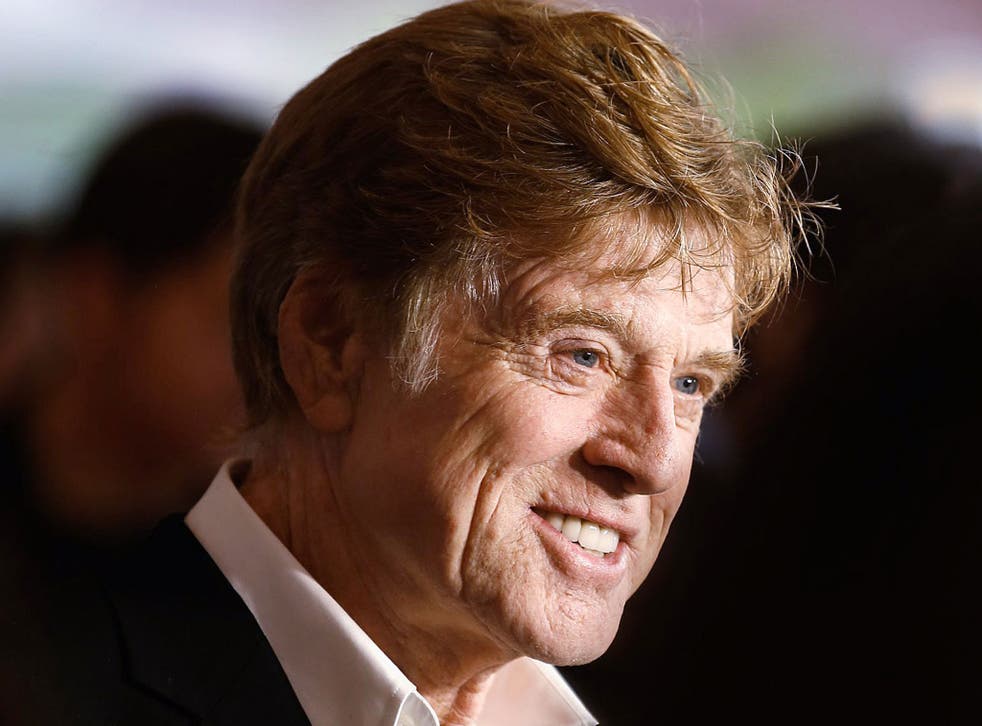 Think about architects in movies and the image that most readily springs to mind is of Gary Cooper as the Frank Lloyd Wright-like visionary, dynamiting one of his own buildings because it hasn't been completed to his specifications in The Fountainhead (1949).
Cooper and a few documentaries apart, architecture is still largely ignored by film-makers. This is a state of affairs that the German director Wim Wenders is seeking to rectify with a little help from Robert Redford in his new project, Cathedrals of Culture, that premieres today at the Berlin Film Festival.
Wenders describes the venture as "a 3D-film project about the soul of buildings," exploring what these buildings "would say to us if they could talk." Six directors have contributed to Cathedrals of Culture, each choosing a building that means something special to them.
"It's almost shocking to see how little films have dealt with architecture, fictional films in particular," the director of Paris, Texas and Wings of Desire reflects. He concedes that architecture played "a crucial part in expressionist cinema" and in sci-fi movies like Metropolis and Blade Runner. "But these are exceptions. Overall, movies used architecture and buildings as backdrops, but failed to enter 'their souls', as we are now trying to do..."
Fresh from his trials at sea in the epic one-hander All Is Lost, Robert Redford agreed to direct one of the films, about the Salk Institute in San Diego. He admits to a certain trepidation about trying to combine cinema and architecture.
"I think probably for the most part, unless they are architects themselves, people think of buildings as something stiff, attractive or not, but inanimate. So that presents a challenge and I like challenges."
Redford was fascinated by the alliance between architect Louis Kahn and scientist Jonas Salk, who developed the first successful polio vaccine, and by their shared idea that the Institute should be like a living organism.
"The Salk Institute was a bold project, different from anything else around," Redford remembers. "A lot of it has to do with Salk and what his concept was, a lot of it has to do with Louis Kahn. Salk chose Louis Kahn as his architect, who was not an easy man to work with. He was, I think, a genius, but a lot of people who are extremely talented can be unreliable; they can be contentious, they can be combative and so forth. While they didn't have a bad relationship, it was a relationship that had arguments in it because it was artist and scientist coming together.
"What excited me was that Salk at least had the courage to try to coordinate art and science as one thing," Redford states.
Access unlimited streaming of movies and TV shows with Amazon Prime Video Sign up now for a 30-day free trial
Sign up
The building also had an important personal resonance for Redford: "From a personal standpoint I knew something about the building because I grew up in Los Angeles not far from that area," he recalls. "I surfed as a kid at Dana Point so I was around when that building was being built. Also, I was around when the polio epidemic was still a threat. You could get it. I had a mild case of it myself when I was 11 years old, and fortunately it was mild enough not to cause me any real damage. Polio was part of the picture, so when Jonas Salk invented the vaccine, it was just earth-shattering news."
Redford's film, beautifully shot by Ed Lachman and using archive material and overlapping voiceovers, explores the way the building inspires the scientists who work within it every day. Lachman, as Redford puts it, "romanticises" the angles of the building. The director himself never had the chance to meet with Salk or Kahn. "I had to bring them alive through the archival footage."
Redford noticed that the building was "very geometric, it's got sharp angles. They are dynamic – and the opening between the angles of the two wings is powerful because it goes into the infinity of ocean and space."
His goal in making his documentary was to "inject art into science." That, he thinks, was Salk's intention, too, when he conceived the Institute.
It's rare, Redford muses, to encounter a building that affects him in the way the Salk Institute does. "Every now and then there is a building that I think has soul and therefore it speaks to you, it speaks to you in a different way. Rather than just being objective, it suddenly makes things subjective," he says.
"That building had it for me, it has a soul – and I hope this film illustrates why."
In his film, Redford was determined to foreground the scientists and to explore the "almost spiritual" connection they had to the Institute. One reason that the Institute boasts so many Nobel laureates on its faculty is that it is clearly an inspiring place to work – not just another soulless office or lab complex.
"I didn't have a lot of time there, but the scientists reacted very well to the project: they gave creative input that helped to shape the film," Redford recalls. "I think the work there is exceptional, I think it's extremely important work that's being done. I didn't know all the details; what I was interested in was their relationship with the building. And as we talked, I realised that the important thing for them was the presence of the building. Their being in that building lifted them to some level they hadn't experienced before."
There's one character in particular who inspired Redford. "For a scientist, he waxed very poetically! His name is Tom Albright. Tom Albright surprised me because he's obviously a brilliant scientist, and his work is scientific – studying the brain and so on. But when he talked about the feeling he had about the building, and about the sense of place, and started talking about poems, and old slogans and quotes from Italian verse and things like that, I thought, 'whoa, there is something more going on here'. And I think he was provoked to talk that way by the building."
For the film, Wenders has chosen the Berlin Philharmonic concert hall, built (after many trials) by the great German architect Hans Scharoun. He first visited it in the 1970s to see a Miles Davis concert. "I had never seen anything like it," Wenders enthuses. "I remember that I felt, physically: 'Now I'm entering the future! This is it: modernity!'"
Disconcertingly, the building tells its own story, in a female voice. "I am his crowning achievement," it says of Scharoun. "I am a huge musical instrument myself with an exceptional spatial structure."
As a modern architect, Scharoun was dismissed as a "degenerate" by the Nazis. There is a certain irony, then, that his Berlin Philharmonic building was fervently championed by the Philharmonic's principal conductor Herbert von Karajan, a former Nazi party member.
"Without Von Karajan this building would not have been made," Wenders insists. "Its very concept of putting the orchestra (and the conductor!) into the centre of the room was revolutionary and needed the complete backing by the orchestra and its director. At the time Herbert von Karajan was a powerful figure. He understood Scharoun's vision, and I guess he also understood how much it was putting him into the centre of attention. So in this case his vanity worked in favour of the architect's dream."
There are obvious overlaps between the work of film directors and that of architects. Wenders believes that film-makers and architects have the same obsession with "a sense of place". Both need small armies of collaborators to realise their visions. Both must deal with sometimes awkward and interfering patrons. Still, Wenders thinks, a "certain modesty" is required from film-makers when they compare themselves to architects. "Buildings are very real, after all, and they really determine and condition people's lives. Films sometimes form people's visions and dreams, but don't have such an immediate impact on their reality. Or am I wrong?"
'Cathedrals of Culture' premieres at the Berlin Film Festival (berlinale.de) tomorrow
Join our new commenting forum
Join thought-provoking conversations, follow other Independent readers and see their replies