Run Run Shaw: Farewell to cinema's kung fu king
Hong Kong film-maker Run Run Shaw died yesterday at the age of 106. His influence stretched from Hollywood to Piccadilly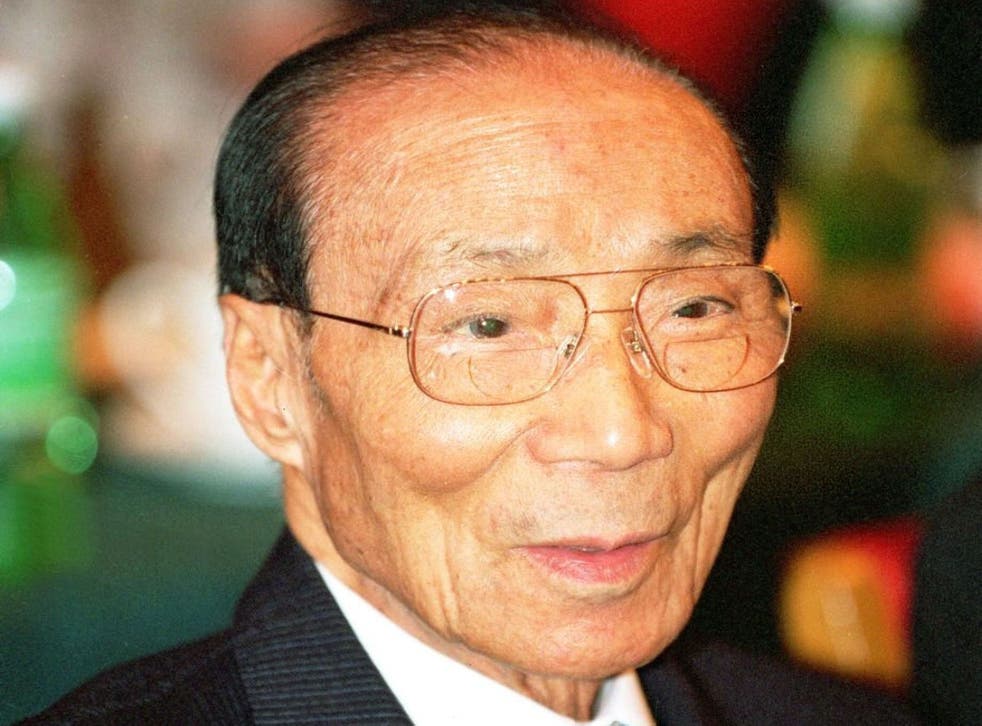 Eat sparingly and go to bed early. That, the South China Morning Post reported, was what Run Run Shaw (who has died aged 106) saw as the secret to his immensely long life.
Shaw's involvement in the film industry stretched way back to the silent era. He and his brother Runne formed a film distribution company in Singapore in the 1920s.
The producer and impresario was a key figure in the blossoming of martial-arts movies in Hong Kong, turning the region into the "Hollywood of the East" in the process. He is credited with launching the careers of various legendary figures in Asian cinema and TV. These ranged from kung fu idols like Chow Yun-fat and director John Woo to auteur Wong Kar-wai, who was a production assistant for Shaw early in his career.
Anyone growing up in Hong Kong watched Shaw Brothers films, which were turned out in their hundreds. The films included The 36th Chamber of Shaolin from director Lau Kar-leung, which Quentin Tarantino called "the 3rd greatest kung fu movie of all time" and acknowledged as a strong influence on his own Kill Bill films. Kill Bill: Vol 1 even opened with the logo for Shaw Scope.
Movies about witches, one-armed swordsmen and warriors of every description were turned out in huge profusion. The Shaw brothers experimented with genre, colour and widescreen cinema.
Alongside the genre fare, there were art-house films as well. The revered Japanese director Kenji Mizoguchi worked with the Shaw brothers on Princess Yang Kwei-Fei (1955), one of his only colour films. Bizarrely, even the cult US director Monte Hellman, a protégé of Roger Corman, worked with the Shaws on Shatter (1974), which was co-produced with Hammer Films. "Mr. Shatter isn't crushproof, but cross him and he'll put you in a box!" was the logo on the poster for the martial-arts film, whose eclectic cast included Stuart Whitman (as the hitman), Peter Cushing and Hong Kong star Ti Lung.
Shaw also invested in Ridley Scott's sci-fi classic Blade Runner.
Run Run Shaw's British connections were stronger than might have been expected. Not only did he work with Hammer and Ridley Scott, he was also an important patron to Bafta at a difficult time in that organisation's history.
When Bafta was desperately trying to raise funds for its new home at 195 Piccadilly in 1977, Run Run Shaw rode to the rescue, making what the then vice-president Richard Attenborough called "a very substantial donation."
"The truth is that we don't 100 per cent know," Bafta's current chief-executive, Amanda Berry, says when asked why Shaw decided to help Bafta out of a hole. "They [Bafta] had a dream of a building, but money was very tight. I know that through his generosity they were able to achieve what they wanted to achieve."
Access unlimited streaming of movies and TV shows with Amazon Prime Video Sign up now for a 30-day free trial
Sign up
Bafta named one of its cinemas after Run Run Shaw. The pioneer of Hong Kong martial-arts cinema thus has his own memorial in the heart of London's West End. Only last month, Bafta gave Run Run Shaw an honorary award in recognition of his contribution to world cinema. The award, presented by Eddie Redmayne, was picked up in his honour by his grandson Darren Shaw.
"He [Run Run Shaw] is one of the reasons that we've always felt we had links with Hong Kong. He supported Bafta at a time where it was looking to grow and develop. Taking on the headquarters was such an important part of Bafta's history. The fact that he enabled those quarters to be finished – and helped raise the last bit of money that was needed to open the doors – was very helpful to us over the years," says Berry.
The Shaw brothers' golden period in Hong Kong is generally reckoned to be from the late-1950s to the mid-1980s.
"Run Run Shaw is Hong Kong cinema," states Bill Kong (producer of Crouching Tiger, Hidden Dragon). "He was like a totem of Hong Kong cinema. For 60 or 70 years, he grew Hong Kong cinema." Kong, one of the most influential figures in the contemporary Hong Kong film industry, describes Shaw as a founding father of cinema in the region. "We all grew up watching his movies every week in our younger days," Kong recalls.
Born in the sea port city of Ningbo in mainland China in 1907, Shaw was the son of a textile merchant.
For all of his prominence in Hong Kong and world cinema over the last 75 years and more, Run Run Shaw was a reticent figure who rarely gave interviews.
The Shaw brothers had been prominent exhibitors and producers in southern China in the 1930s. Their business empire took a tumble after the Japanese invasion of Singapore and they eventually decamped to Hong Kong – and the glory years soon followed. Today, Run Run Shaw's influence is obvious everywhere from Hong Kong to Hollywood... it even stretches to the heart of Piccadilly.
Join our new commenting forum
Join thought-provoking conversations, follow other Independent readers and see their replies