Thirsty at thirty? The Sundance Film Festival
The Sundance Film Festival is 30 years old. But is it the cultural force it once was?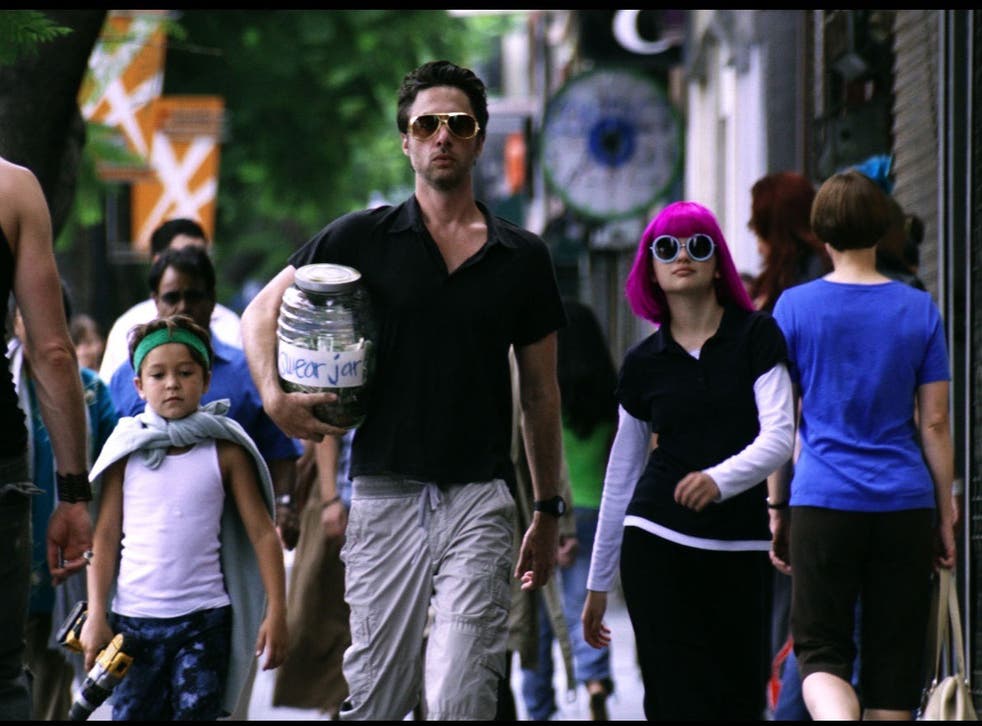 Turning thirty is always a time for reflection. In the case of the Sundance Film Festival, founded three decades ago by baby-blue-eyed movie star Robert Redford, it could be a time for overwhelming smugness. Napoleon Dynamite, The Virgin Suicides, Hedwig and the Angry Inch, Garden State, Whale Rider, Hump Day, Winter's Bone, An Education, Beasts of the Southern Wild, Fruitvale Station. These are just some of the films that started their road to success on the icy slopes of Park City, Utah – ironically a warm environment for the buds of independent film to blossom.
So who will have the breakout hit of Sundance this year? Although at the start of the 2014 event Redford declared "our business is not about business", there's no other reason for every film executive in North America to squeeze into this one-street town in mid-winter. Commercially, Garden State director Zach Braff is already looking at a global cinema release for his Wish I Was Here. His Kickstarter-funded project was immediately acquired by Focus Features after its Sundance premiere, where it got a standing ovation. A feel-good comedy about problems only those living the dream in Los Angeles can relate to, it may struggle to rival Garden State's box office of nearly $40m.
Instead it may be the turn of another Sundance-fostered director to shine – Lynn Shelton, who only started film-making at the age of 37, and now has Hump Day and Your Sister's Sister under her belt. There's a bidding war over her latest effort at Sundance, Laggies, where Keira Knightley excels as a twentysomething commitment-phobe who forms a friendship with a teenager, played by Chloë Grace Moretz.
"Comedy," summarises Knightley, " turned out to be fun."
It's definitely one for the girls – and how much female-oriented comedy is worth to the film industry after Bridesmaids can be seen by the list of women writers and comedians here – Kristen Wiig with The Skeleton Twins, Lena Dunham with Happy Christmas and Amy Poehler, who will close the festival in what she describes as a "subversion" of the romcom, They Came Together, where she co-stars with Paul Rudd.
The real subversion however, may actually be found in a German-language film, Wetlands, directed by David Wnendt and based on a novel by Charlotte Roche. Helen Memel is a teenager obsessed with her intimate hygiene, and that obsession is depicted in graphic detail – from the use of a toilet surely last seen in Trainspotting, to sharing dirty tampons with her best friend. The screenings sold out immediately, as expected in a festival heavily populated by lone male bloggers.
The objectification of women, according to Kit Gruelle, an advocate for victims of domestic violence, is one reason why each day in the US, three women will be killed by their violent partners. Her story is told in Private Violence, an HBO-acquired documentary that details the case of one woman fighting to put her abusive ex-husband behind bars after he kidnapped her and beat her.
Life's injustices and oddities are all to be found in the documentary category, which has long been a fast-track to the factual film-maker's holy grail – a cinema release. Four out of the five documentaries nominated in the 2014 Oscar category were shown at Sundance 2013. This year's giant success on every level could be Dinosaur 13, the story of the discovery of a Tyrannosaurus rex skeleton by palaeontologists, and the subsequent legal fight over the bones. It has already been sold for a million dollars, a hefty price for a documentary.
The festival excels at idiosyncrasy, and it can be found at every screening. Elijah Wood, of Frodo fame, has enthusiastically co-produced an Iranian vampire film, A Girl Walks Home Alone At Night. Steve Coogan and Rob Brydon star in The Trip to Italy, the sequel to The Trip, which was a gastronomic tour around the north of England. In this one, too, very little happens apart from lunch. Or, as Coogan puts it, "we drive through spellbinding countryside and then diminish it by talking crap". Despite some very British in-jokes, the Sundance audience seemed game to take a ride.
As the festival puts away its heady twentysomething days, it might be sobering up. Although carefully selected sponsors like Airbnb still dole out coffee on Main Street to the cashmere-clad film tourists, this year there's been no sign of someone like Jay-Z playing a gig to a couple of hundred ecstatic fans while thousands more gnash their teeth outside in the cold. The music event's been stripped down: Damon Albarn, Belle and Sebastian's Stuart Murdoch, Nick Cave, who's here with his documentary, 20,000 Days on Earth. Even the film most beloved of critics here so far, I Origins, is a serious-looking thriller which questions both science and spirituality. Serious and sober: a Sundance to suit the times. In 2014, a theatrical release is still a distant dream for most of the films on show.
Access unlimited streaming of movies and TV shows with Amazon Prime Video Sign up now for a 30-day free trial
Sign up
There were no birthday celebrations either: according to the festival's director, John Cooper, Sundance "likes to look forward, not back". Instead a workshop on "failure" was held, with aspiring film-makers learning how to cope with near-misses, mistakes and disappointment. Sundance can actually help with that – for all its impressive breakouts, the most financially successful indie film of the past 20 years, 2008's Paranormal Activity, actually premiered at the Slamdance Film Festival, also in Park City – an event formed for those rejected by Sundance.
Join our new commenting forum
Join thought-provoking conversations, follow other Independent readers and see their replies