A troubling picture for British cinema
British films were overlooked at Cannes 2013. Martin Baker asks if we should care, and if we are getting value from BFI, Bafta, and the rest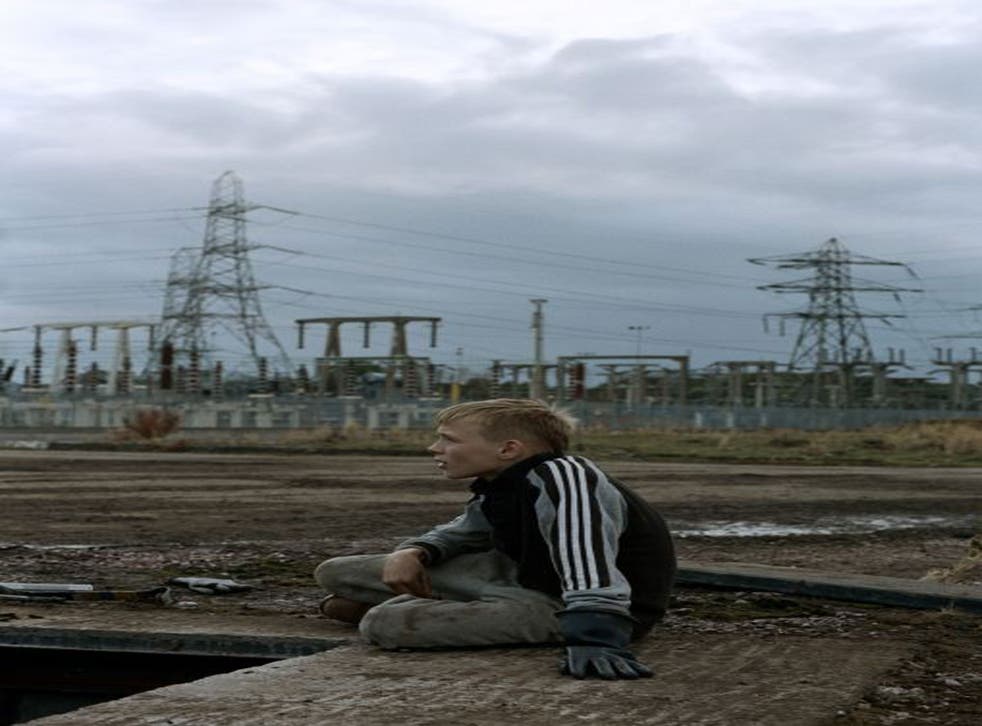 The stars have departed the Croisette for another year, and what did we learn? As usual, the post-Cannes talk is firmly focused on numbers. Large ones, too – Lionsgate is spending big on The Hunger Games: Catching Fire, box-office figures are buoyant, and one of the trade papers reported that a young woman got a €40,000 tip for providing an Arab prince with an evening's entertainment – now there's a number to crunch. Venality, greed, lust and excruciatingly expensive steak frites have reasserted their rightful place in the festival's order of things. God is back in his heaven, and cinema has returned to Paradiso.
But where are the British in this newly self-righted world? On the one hand, things seem to be going pretty well. Four modestly budgeted British movies premiered at Cannes. Clio Barnard's The Selfish Giant is clearly the pick of the bunch, having drawn favourable notices in Directors' Fortnight. On the other, Stephen Frears's Muhammad Ali's Greatest Fight, given a Cannes Special Screening at the Salle du Soixantième, is produced by Rainmark Films – according to the BFI's website "the only British production company represented within the festival's official selection".
So the Cannes festival organisers and jury, this year presided over by Steven Spielberg, appeared somewhat unimpressed by British film. Is this just a matter of timing (maybe there'll be more Brit-flicks next year)? And anyway, should we care? One could argue that the Cannes festival is nothing more than a cinematic version of the Eurovision Song Contest, but with different secrets and different branding issues.
If the UK film industry is going to rely on government or "third-sector" handouts, the outlook is poor. The Government's Department for Media Culture and Sport has a budget of £2.2bn (compared to total Government spending of around £700bn). That £2.2 billion is set to be cut right back.
A relatively bright spot, however, appears to be the BFI Film Fund, which allocates Lottery funding to film production, development and distribution. But it's not just about money, according to a BFI spokeswoman: "It's not simply a question of handing cheques out. We get really involved. We nurture our projects. One of our executive producers was at the sound mix of The Selfish Giant till 3am the other day. That's typical of the dedication people show."
That said, without money, movies simply don't get made. "The total value of production and distribution aid this financial year was £26m," says the BFI. "Of that, £20m was for development and production, and £4m was devoted to distribution."
Last year, the BFI made about 30 production grants, more than 100 development grants, and a lot more on the distribution side. Do just the four UK movie premieres and one Special Screening constitute good value? On that question, the jury is out.
What constitutes a "British" film is an interesting side issue. The BFI has a 32-question test – a sort of citizenship examination for film – and a 50 per cent mark is required to qualify for its grants. The Ali movie may be officially British, but the funding was largely put up by HBO, the American TV company. In sum, a British movie is like pornography – difficult to define, but you know it when you see it.
Kevin Price, the chief operating officer of Bafta, believes that the UK film industry is showing signs of life. He says: "There are a number of good signs such as cinema attendances which are up for the 'Nth' year in succession, the tax credit stimulating new production, and British talent is recognised as world-leading. But the Pinewood expansion has been blocked and the UK film industry is hardly awash with profits and backers."
Ian Wall, director of education at Film Education, a charity supported by the UK film industry with the object of using film within the curriculum, champions an argument favoured by many. He says: "Is it really an industry? UK producers try to get their films made and shown in cinemas. Distributors try to attract audiences to films, using their marketing knowledge and expertise. Exhibitors try to get people to see films within their own cinemas. Is this an industrial model? I'm not sure. The key question, in a digital age, is are more people watching films?"
Which brings us back to Bafta. Isn't it the academy's role to get more people doing just that? You could almost hear the sound of Britain's best and most vocal slithering off the record when asked about Bafta's role and its usefulness in promoting UK film. Price believes Bafta's mission is "to celebrate excellence in film (also in television and games) and to inspire practitioners, especially emerging talent, to reach the highest standards in their craft…" and after talking of "our ever-growing learning and events programme which this year will not only extend to the US but also internationally with a view to forging relationships with future practitioners from all parts of the world", says "we feel that Bafta has an important role to play in supporting the future UK film industry." For all the nameless critics, the types who might look at Price's words and say, "well he would say that, wouldn't he?", there is some strong support for the academy. Wall, for example, says "Bafta is now doing a splendid job, not just in giving out awards but also revealing the areas of the craft and creativity on which its members evaluate and critique films."
Talking of awards, perhaps there's a moral to be drawn from this year's Oscar-winner, Argo. The movie was more than just a tense, rescue-operation thriller, but spoke to the nature of film itself – its power to enthral and entertain. And it underscored the banality of movies when compared to real dramas.
So the real drama is the UK film industry – will it make more films, and will we want to watch them? Or is it otiose to ponder such matters? Perhaps the words of the film itself are relevant: "Argo, fuck yourself".
Join our new commenting forum
Join thought-provoking conversations, follow other Independent readers and see their replies