Venice Film Festival: Pieces of a Woman and One Night In Miami were among the highlights of a very peculiar event
Organisers worried until the very last minute that the festival wasn't going to happen, writes Geoffrey Macnab. But those who made it to the Lido were clearly happy to be there, and the Oscar-contender films didn't disappoint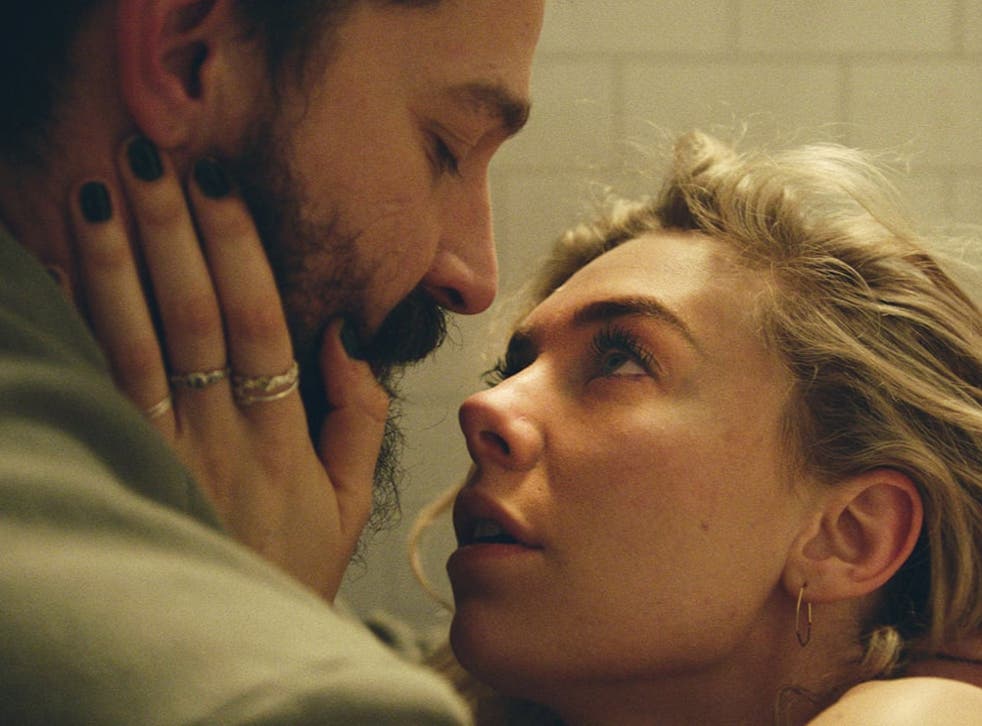 The early feeling among many attendees at this year's Venice Film Festival, as they arrived on the Lido in their masks, was of extreme wariness. None of the cinemas were full because of social distancing measures. The Americans hadn't travelled and there were few of the usual premieres of big Hollywood star-driven dramas. However, as the event got underway, festival-goers realised that Venice's veteran artistic director Alberto Barbera had turned the challenges of staging an event in the middle of a pandemic to his advantage. They soon toasted their own luck about being in a beautiful location like the Venice Lido, watching new movies in cinemas at a time when the global film industry was only just beginning to emerge from lockdown.
Italian director Luca Guadagnino summed it up best when he said: "Covid gave us this great opportunity – a few less established filmmakers and more women and debutants. It's great."
Titles that might have been at the margins of a more conventional Venice Festival were foregrounded. This meant plenty of discoveries.
It will be a major surprise if Vanessa Kirby (best known as Princess Margaret in Netflix's The Crown) doesn't win one of the acting awards for her searing performances in two of Venice's best competition films, Kornel Mundruczo's Pieces of a Woman (executive produced by Martin Scorsese) and Mona Fastvold's The World to Come. The former, Hungarian director Mundruczo's English language debut, is a gruelling family psycho-drama, in which Kirby plays Martha Carson, an expectant Boston mother, preparing to give birth at home. She and her husband Sean (Shia LaBeouf) have done everything to get ready for what they expect to be a straightforward labour. It all goes wrong. The replacement midwife (Molly Parker) becomes increasingly panicked and the baby doesn't survive.
You can tell why Scorsese relished the movie. It has an astonishing, 25-minute, single-shot sequence of the botched birth which matches the steadicam sequences in some of Scorsese's own movies like Goodfellas. After all the expectation, tension, pain and stress, Martha is left utterly devastated. The film then explores the effect the death of the child has on her relationships both with her husband and with her domineering mother (Ellen Burstyn). Kirby attacks her role at full throttle. This is method-style acting at its rawest and most intense.
The World to Come is quieter in tone but equally devastating. Its setting is rural, upstate New York in 1850. Katherine Waterston plays Abigail, a farmer's wife who keeps a diary in which she confides her feelings about her husband (Casey Affleck) and the tough, austere life they lead on their backwoods farm. Kirby plays Tallie, a woman who has recently moved into a nearby property with her husband (Christopher Abbott). The two women become friends and, eventually, lovers. Their husbands are confused and threatened by their intimacy. The period design gives the film, adapted from a Jim Shepard story, the look of a Laura Ingalls Wilder adaptation. Director Mona Fastvold's approach is deceptively gentle and understated, taking its rhythm from Waterston's beautiful, lilting narration, but the film is dealing with primal emotions. This is a feminist, art house western in which, for once, the men are relegated to the sidelines. It's another of this year's Venice titles that looks bound to be in Oscar contention.
British director Roger Michell's The Duke (screening out of competition) was among the biggest crowd pleasers in the Venice selection, notable both for its wry and funny recreation of early 1960s Britain and for Jim Broadbent's glorious performance as Kempton Bunton, the eccentric Geordie cab driver and factory worker involved in the heist of Goya's Portrait of The Duke of Wellington from the National Gallery.
Venice also gave a premiere to British director Luke Holland's remarkable Final Account, a harrowing documentary in which Holland (who died earlier this summer not long after completing the film) interviews very elderly Germans. He is asking for their perspective today on the Holocaust. Through the interviews, Holland explores the very thin line between complicity and being a perpetrator. Some of his subjects are unreconstructed Nazis. Others claim simply to have been bystanders as the mass killings began. "Everybody knew but nobody said anything," one interviewee tells him. The most startling sequence involves a repentant ex-Nazi speaking to youngsters in Wannsee, the site of the conference in which "the Final Solution to the Jewish question" was hatched. The youngsters don't seem either to care about or to believe in the full monstrosity of what happened under Hitler. "Monsters exist, but they are too few in number to be truly dangerous. More dangerous are the common men," Holland quotes Primo Levi at the start of the film. The chilling testimonies he has assembled underline the truth in Levi's remark. Given the advanced age of the subjects, it's very unlikely that we will ever hear first-hand testimony like this again.
One of the few Hollywood films in selection was Regina King's One Night in Miami, which unfolds on the night that Cassius Clay became heavyweight champion of the world by defeating Sonny Liston. After the fight, Clay meets his friends, black power leader Malcolm X, NFL star Jim Brown and soul singer, Sam Cooke, in a Miami motel room. The four men are at pivotal moments in their lives. Clay is about to join the Nation of Islam and change his name to Muhammad Ali. Brown is beginning a movie career. Cooke and Malcolm X are months away from violent deaths. The men talk about the racial discrimination they have all endured and argue about how best to counter it. It's a talky but fascinating affair, very well-directed by Regina King, an Oscar winner as an actor for If Beale Street Could Talk. "Oh my God! Why am I so pretty?" Clay (Eli Goree) exclaims at one point, capturing the showmanship and braggadocio of the boxer, but King probes behind all her characters' public images, showing their doubts and fears as well as their determination to change their society.
This year's Venice selection has been very varied. Israeli director Amos Gitai's Laila in Haifa was an ensemble drama set in a club/arts venue in the port city of Haifa where Israelis and Palestinians mix socially. The club is a bit like Rick's bar in Casablanca. Everybody goes there. With its many different characters and overlapping narratives, this wasn't an easy film to follow but it was refreshing to come across an Israeli-Arab story told with lightness and humour – and which, for once, took the perspective of the women.
For hardcore cinephiles, Hopper/Welles makes very intriguing viewing. This is a feature-length interview, which Orson Welles carried out with Dennis Hopper on the set of The Other Side of the Wind (1970). It has been put together as a documentary by Filip Jan Rymsza, the filmmaker who, two years ago, oversaw the completion and release of The Other Side of the Wind, 40 years after Welles started it.
At the time he spoke to Welles, Hopper was basking in the success of Easy Rider and was working on his second feature, The Last Movie, destined to turn into an enormous flop. A relaxed Hopper is shown sitting by the fire, shooting the breeze with Welles about what it takes to direct a movie. Their discussion is wide-ranging. Hopper talks about everything from Elvis Presley's naivete about screen acting to the wildly different interpretations of Easy Rider. As the evening progresses, Welles provokes and tantalises his subject, exposing the younger director's insecurity and calling him on the weakness and inconsistency of some of his answers. The conversation is pitched somewhere between a movie masterclass and an analyst's session. "If I hadn't have had an unhappy childhood, I don't think I would ever have become a movie director," Hopper admits. He also tells us how much he hates Henry Fonda.
The men seem to be speaking completely spontaneously but Hopper sometimes calls Welles "Jake", the name of the director Welles plays in The Other Side of the Wind. Welles, it seems, may be manipulating his viewers and playing tricks yet again. If so, it's still a fascinating exercise.
Some films alienated audiences. Critics were startled by the sheer obnoxiousness of Andrew Garfield's performance in Gia Coppola's social media satire, Mainstream, which received very patchy reviews. In a strange way, that was refreshing in itself. Any decent festival needs one or two polarising titles.
US studio movies may have been in short supply but festival director Barbera was still predicting that some of his competition contenders, among them Chloe Zhao's road movie Nomadland starring Frances McDormand, would continue Venice's recent tradition of unveiling new films which go on to win Oscars.
No one could claim that this was a normal Venice. It had fewer films and fewer guests. Organisers worried until the very last minute that the festival wasn't going to happen as a physical edition. Nonetheless, those who made it to the Lido were clearly happy to be there. After a stuttering beginning, the programmes proved far richer than expected. Paparazzi had at least some stars to photograph on the cordoned-off red carpet. As the filmmakers, stars, press and industry delegates gingerly went about their business, it was as if everyone was emerging at last from a long, enforced hibernation. How long they will be allowed to stay in the light is, of course, another question altogether.
The Venice Film Festival, 2-12 September, ends on Saturday
Join our new commenting forum
Join thought-provoking conversations, follow other Independent readers and see their replies