Why Adi Shankar's Bootleg Universe is ruffling feathers in Hollywood
He has previously produced fan films of Power Rangers, The Punisher and James Bond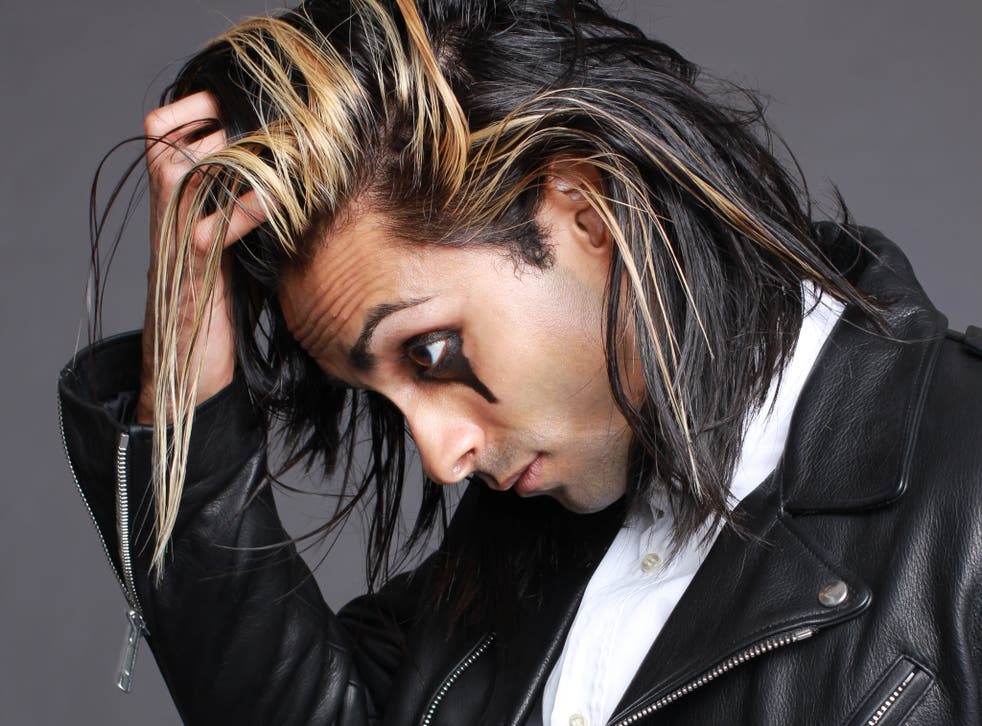 US movie director Adi Shankar's "Bootleg Universe" shorts are taking fan films to a whole new level. The professionally made parodies of well-known franchises, including a new take on Bond, are getting millions of hits on YouTube, but also stirring fascinating online copyrighting debates.
Shankar's latest bootleg short, James Bond: In Service of Nothing, released earlier this month, depicts an animated Sean Connery as an old man struggling to adjust to a modern world in which his licence has been revoked. It's an interesting concept and a well put together film, but MGM, which co-owns own the rights to the Bond franchise, had it pulled from YouTube, citing copyright objections, shortly after its release. Some might say this was not wholly surprising. But what was surprising and interesting was that Google/YouTube removed the copyright strike against the film, and allowed it back up.
YouTube wouldn't provide specific comment on this case. However, their rules specify that they don't mediate copyright disputes, but if a rights holder notifies them that a video infringes copyright, it is removed. It then goes through a counter-notification process. In this case, the producer of the video, Shankar, prevailed… for now.
This is not the first time a Shankar-produced bootleg film has been pulled and reinstated. His Power/Rangers short, released in February, which takes the popular 1980s TV series down a darker path, received a staggering 18 million hits online in just two days, but was then pulled by Saban Brands (co-holders of rights to the Power Rangers franchise). In this case it was fan power that helped reverse the decision, with viewers writing to Saban to persuade them to change their minds.
In both cases Shankar was obviously delighted, but also surprised that his Bootleg Universe films are even issues when it comes to copyright. "The idea that someone can tell someone else not to make something is insane censorship," says Shankar. "As long as you're not making money from the venture [which he says he isn't] and it's your own creation then what's the problem?"
There are indeed thousands of fan films out there online, which come from a similar standpoint and have never had any problems with litigation or removal. Just visiting fan films.net, one can see a vast array of amateur film parodies of the likes of the Harry Potter films, Gladiator, The Hobbit and indeed Bond. There's even a complete live-action version of Toy Story on there.
But while those films are obviously homemade, using things like sheets for costumes and friends as lead actors, Shankar is a professional filmmaker. He has cut his teeth in Hollywood, having produced a variety of feature length films, including Dredd (2012) and thriller The Grey (2012), starring Liam Neeson. So it is not surprising that his well-made shorts have flown above the radar and been spotted by the original rights holders. In the case of his brutally violent "urban western" short Punisher: Dirty Laundry (2012), he even has the actor, Thomas Jane, from the original Punisher movie reprising his role.
"If you're a professional filmmaker you're entering dangerous territory," says movie analyst Robert Mitchell. "If you're just a film fan and want to make something that's a tribute, not for profit, then that's fine."
But Shankar insists that his Bootleg Universe movies are exactly that. He grew up watching and loving the Power Rangers TV series, and is a big fan of comic heroes such as Judge Dredd, the Punisher and Spider-Man. His other Bootleg Universe short, Venom: Truth In Journalism (2013), sees a French documentary crew follow journalist Eddie Brock (alter ego of Spider-Man villain Venom) around as he uncovers crime stories.
Access unlimited streaming of movies and TV shows with Amazon Prime Video Sign up now for a 30-day free trial
Sign up
"I'm perceived to be part of the establishment even though I'm not," insists Shankar. "These shorts are just fun ventures for me, taking well known characters in different directions. But sadly you've got people who create documents saying they own images and characters, and that the public can only be passive participants in popular culture. That's crazy!"
He points to the fact that we can alter images of public figures – say printing a T-shirt of Barack Obama with devil horns – but we aren't allowed to do the same with the likes of Wolverine.
One obvious difference is that the latter is a created and published construct, and so comes with copyright privileges. When questioned on what he would do if other filmmakers chose to coin their shorts as part of the Bootleg Universe, Shankar is stumped. "That is really interesting. I guess I'll cross that bridge when I come to it."
After a short pause, he then adds: "I guess it would be like someone taking my name. My movies say 'Adi Shankar presents…' at the start of them, so if Sony were to make Ghost Rider 3 with that prefix in front that would be weird without asking my permission."
Mitchell believes it's all about how far fans push the boundaries of acceptance. "Fifty Shades of Grey allegedly originated from Twilight fan fiction. If EL James had kept the Twilight character names that would obviously have caused problems. It's about being careful."
Some fan films actually boost the profile of the original movie. An obvious example is Frozen, when thousands of fans posted videos online of them signing the "Let It Go" song, which became a huge phenomenon that Disney embraced. It even led to official singalong screenings.
Interestingly, Joseph Kahn, the director of Shankar's Power/Rangers short, is not a film fan at all. "Bootleg Universe is Adi's world and he's good at it. For me it was an original concept, a one-off experiment. What I wanted to do was a satirical take on the franchise. The joke isn't that you're laughing at every scene. I want the viewer to take it seriously, but after watching it, think to themselves, 'I just watched a Power Rangers film featuring coke, hookers and blowing peoples brains out, and I took it seriously.'"
Shankar's next venture is an online series called The Bootleg Universe Pitch Show, in which he talks to leading directors about what they'd do with famous film franchises. "My introduction to the series is along the lines of 'Ever wondered how the likes of Spielberg would make Bond? Care to find out?' Some talk at length, so you can actually visualise the entire movie." The first series, containing 19 episodes, is due for release soon.
Join our new commenting forum
Join thought-provoking conversations, follow other Independent readers and see their replies