Has Eddie Redmayne scuppered his Oscars chance with Jupiter Ascending?
From his acclaimed portrayal of Stephen Hawking to a camp villain...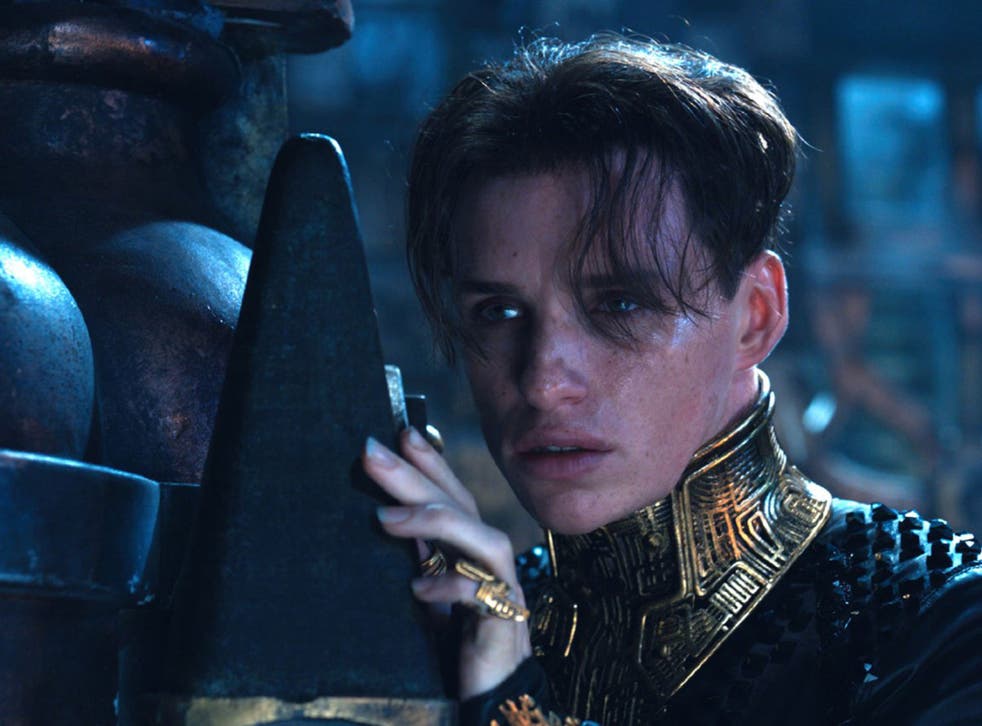 Eddie Redmayne may be one of the favourites to take home this year's Best Actor Oscar, but concerns are growing that his role in sci-fi flop Jupiter Ascending may have scuppered his chances.
The English actor has picked up a Bafta, Golden Globe and Screen Actor's Guild award for his turn as famed astrophysicist Stephen Hawking in The Theory of Everything, but just as his credibility was rocketing skywards, he morphed into camp villain Balem Abrasax and has everyone grimacing.
Redmayne is "clammy unctuousness personified" alongside Channing Tatum and Mila Kunis in the Wachowskis' kitsch thriller, which our film critic reckons "would barely pass muster in a bad Saturday morning episode of Flash Gordon".
Unfortunately, Jupiter Ascending hits cinemas just as the Oscars voting polls open on Friday, before closing on 17 February six days before the ceremony.
Oscars 2015 nominations

Show all 28
All this bears worrying resemblance to Eddie Murphy's Oscars race seven years ago, when his chances for soul drama Dreamgirls were (possibly) affected by the untimely release of box office bomb Norbit, in which he played an obese woman. Unsurprisingly, Alan Arkin won for Little Miss Sunshine on the big night instead.
So will this Eddie suffer from a "Norbiting" too? Twitters seems to think so, with many people betting that the gong will almost certainly now go to his fiercest competitor Michael Keaton for Birdman.
Redmayne's performance in Jupiter Ascending has been branded "ridiculous", "unintentionally humourous" and flat-out "terrible" in reviews, but then again, Murphy was known for a string of dreadful movies when he was nominated, while Redmayne won over critics back in 2007 in Savage Grace.
Murphy had also hit headlines for a scandal involving a transsexual prostitute and given a fatally-arrogant Golden Globes acceptance speech in which he not-so-subtly bragged about his salary.
Oscar or no Oscar, it sounds like Redmayne has bought himself a ticket to next year's Razzie Awards.
Join our new commenting forum
Join thought-provoking conversations, follow other Independent readers and see their replies