The unlikely favourite: Why the rise of Yorgos Lanthimos is good news for film-lovers
Clarisse Loughrey explores the Greek director's rise from niche oddity to box-office success and Academy Award frontrunner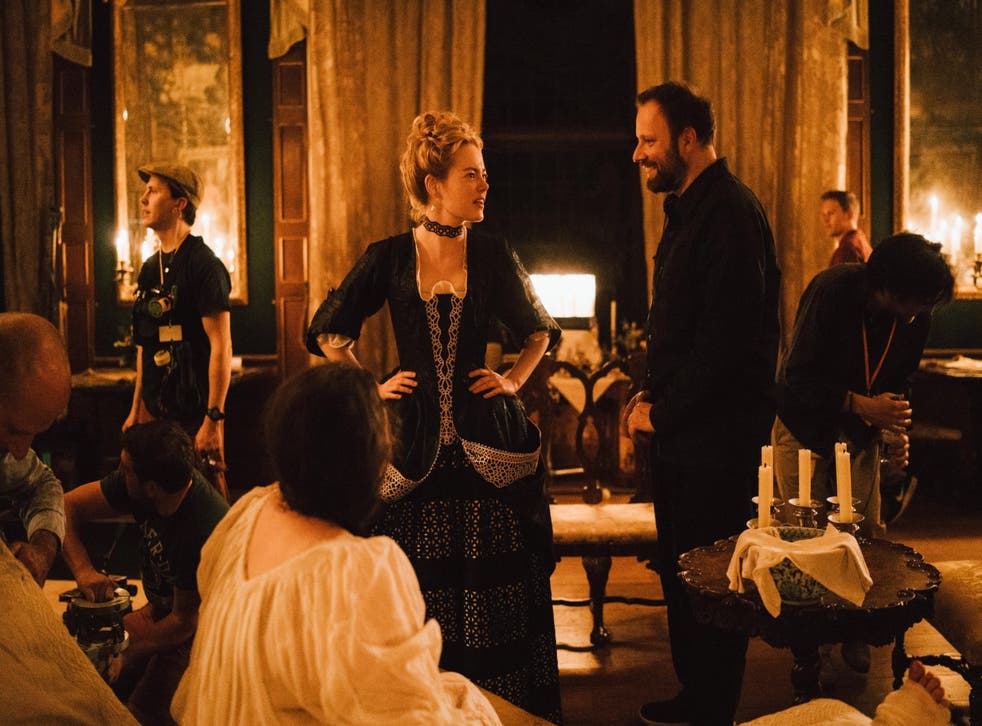 The Favourite, as befits its title, has become an Academy Awards frontrunner. It's an exquisitely costumed period piece set during the reign of Queen Anne, filmed at Hertfordshire's Hatfield House and Hampton Court, and featuring three fearsome performances from Olivia Colman, Emma Stone and Rachel Weisz. In short, it bears all the hallmarks of a prestige drama.
Until, that is, you take into consideration its director, Yorgos Lanthimos. The man behind such eccentric offerings as The Lobster, The Killing of Sacred Deer and Dogtooth is hardly the obvious go-to for a sumptuous costume drama about an 18th-century British queen.
This is a director who, just under a decade ago, released his breakout film Dogtooth – a grim tale of isolation, incest, cat murder and DIY dentistry. It was nominated for Best Foreign Language Film at the Academy Awards, but was booed and hissed by voters during a committee screening, and ultimately lost to Susanne Bier's In a Better World.
Join our new commenting forum
Join thought-provoking conversations, follow other Independent readers and see their replies