Miranda Kerr and Orlando Bloom confirm split after three years of marriage
The pair announce that they are 'amicably separated'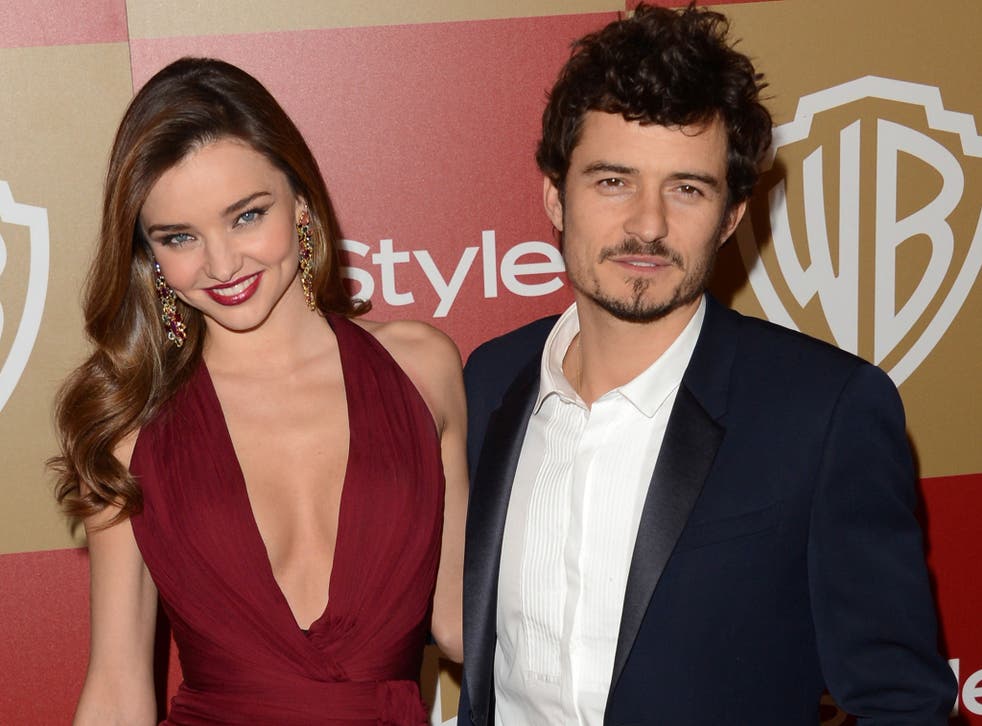 Orlando Bloom and Miranda Kerr have split after three years of marriage.
The 36-year-old star of the Lord of the Rings and Pirates of the Caribbean films has spent the past six years with the 30-year-old Australian model.
The pair have a son, Flynn, who was born in 2011.
A representative for the couple confirmed the break-up to E! News, saying: "In a joint statement, Orlando Bloom and Miranda Kerr have announced that they have been amicably separated for the past few months.
"After six years together, they have recently decided to formalize their separation.
"Despite this being the end of their marriage, they love, support and respect each other as both parents of their son and as family."
Kerr and Bloom were recently spotted together in New York, where the actor is starring in a new production of Romeo and Juliet on Broadway.
In the November issue of Cosmopolitan, Kerr said she was impressed by her husband's devotion to his craft.
"When I saw Orlando on Broadway in Romeo and Juliet, I was blown away," she said. "For someone to be able to learn all that and hold the energy to do it every day, six days a week - I have so much respect for him. We don't run lines though. We keep that very separate. That would be like me asking him to teach me how to catwalk."
Earlier this year, the former Victoria's Secret model said she and Bloom were managing to keep in touch despite their busy schedules.
"Lots of Skype," she said when asked how they kept in contact. "Especially now that we have our son. I'm not much of a talking on the phone person. I prefer to text. It's always very hard to get me on the phone."
Bloom has listed his Hollywood Hills home for sale at $4.5m (£2.8m), according to reports.
Join our new commenting forum
Join thought-provoking conversations, follow other Independent readers and see their replies