Amanda Seyfried paid just 10 per cent of male co-star's salary in recent movie
Seyfried wants to close the gender pay gap after experiencing sexism herself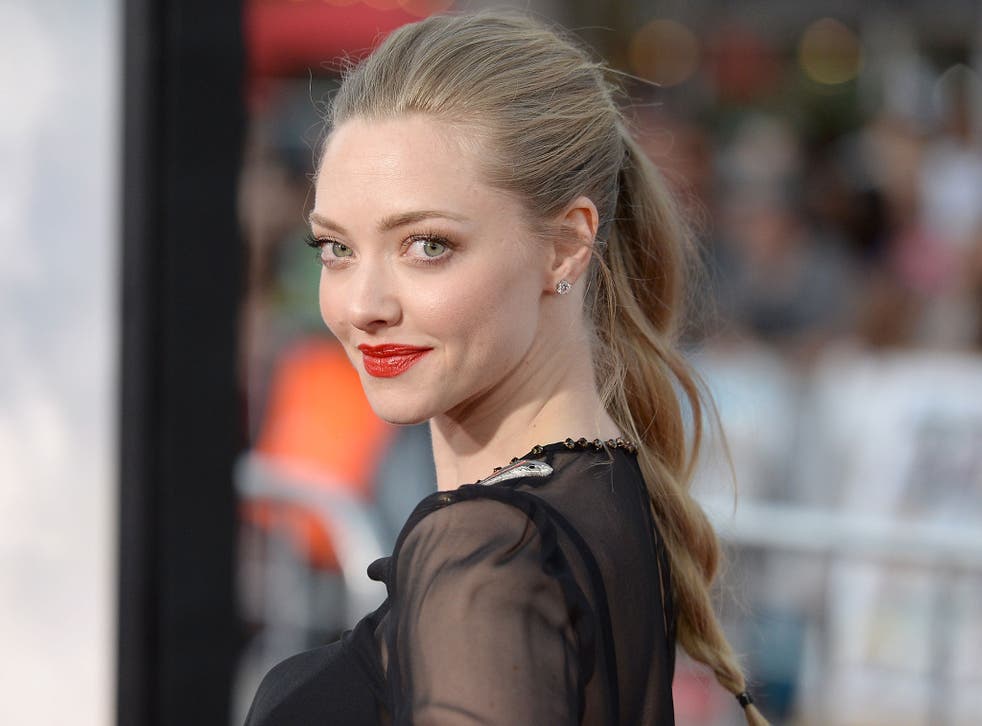 Amanda Seyfried has called for gender equality in Hollywood after revealing that she was recently paid just 10 per cent of a male co-star's salary.
The Ted 2 actress, 29, was shocked to find out how dramatic the pay gap really was while starring in an undisclosed big budget film "a few years ago".
Seyfried stopped short of disclosing the movie, which could have been anything from Dear John with Channing Tatum to Les Miserables with Eddie Redmayne, but said that herself and the actor were "pretty even in status" and should have received more equal salaries.
"I think people think that just because I'm easy going and game to do things, I'll just take as little as they offer," she told the Sunday Times. "It's not about how much you get, it's about how fair it is."
Seyfried believes that every actress should fight for equal rights but that being "willing to walk away from something" is an individual choice.
Rose McGowan and Patricia Arquette have both hit headlines recently for bringing attention to the issue of women's pay.
McGowan shared a sexist casting call asking for women to attend auditions in clothes that "show off cleavage", while Arquette drew upon the battle for wage equailty in her empowering Oscars acceptance speech after she won Best Actress for her role in Boyhood.
Judging by Meryl Streep's reaction to Arquette's words, it's a matter close to her heart too:
Leaked emails from last year's Sony Pictures cyber-attack showed that American Hustle stars Christian Bale and Bradley Cooper were each paid 2 per cent more of the profits than their female counterparts Amy Adams and Jennifer Lawrence.
Kristen Stewart and Carey Mulligan have also branded Hollywood sexism as "disgusting" and a "massive" problem.
Join our new commenting forum
Join thought-provoking conversations, follow other Independent readers and see their replies