Back to the Future II: Michael J. Fox and Christopher Lloyd meet up to discuss what the film got right
'Can you believe we thought fax machines would still be around?'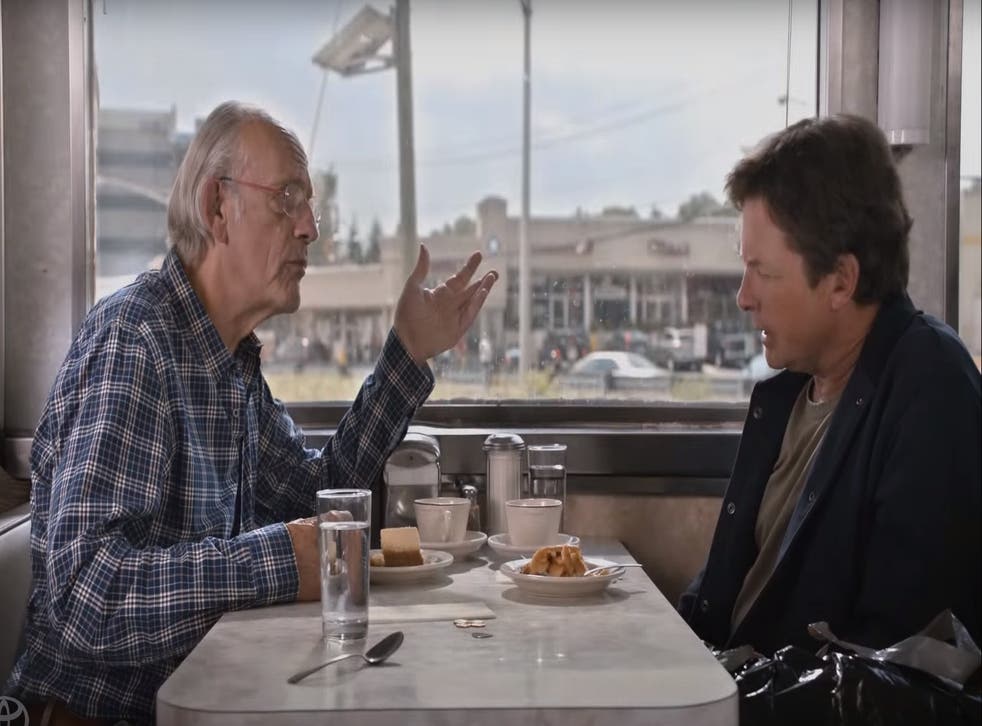 If the Chicago Cubs win the National League Division Series it will only serve as further proof to how Robert Zemeckis and Bob Gale must be time-travellers.
Back in 1989, the pair released the movie Back to the Future II in which Marty McFly travels forward in time to 21 October 2015. Amazingly, they guessed whole lot right.
Now, stars Michael J. Fox and Christopher Lloyd have been brought together - by Toyota for some reason - to discuss just what has come true in 2015.
It's all very Seinfeld, the two of them face to face in a coffee shop while some classic old-school rock plays in the background. Best of all, the two still have an exquisite chemistry. Watch below.
"Can you believe we thought fax machines would still be around?" asks Fox, who played Marty in the original.
Hundreds of brands have piled in on the Back to the Future renaissance. Pepsi has made the film's Pepsi Perfect, while Universal created a teaser for Jaws 19.
Join our new commenting forum
Join thought-provoking conversations, follow other Independent readers and see their replies