Patricia Arquette wins Best Supporting Actress Bafta for Boyhood
Arquette is now in pole position to win the Oscar later this month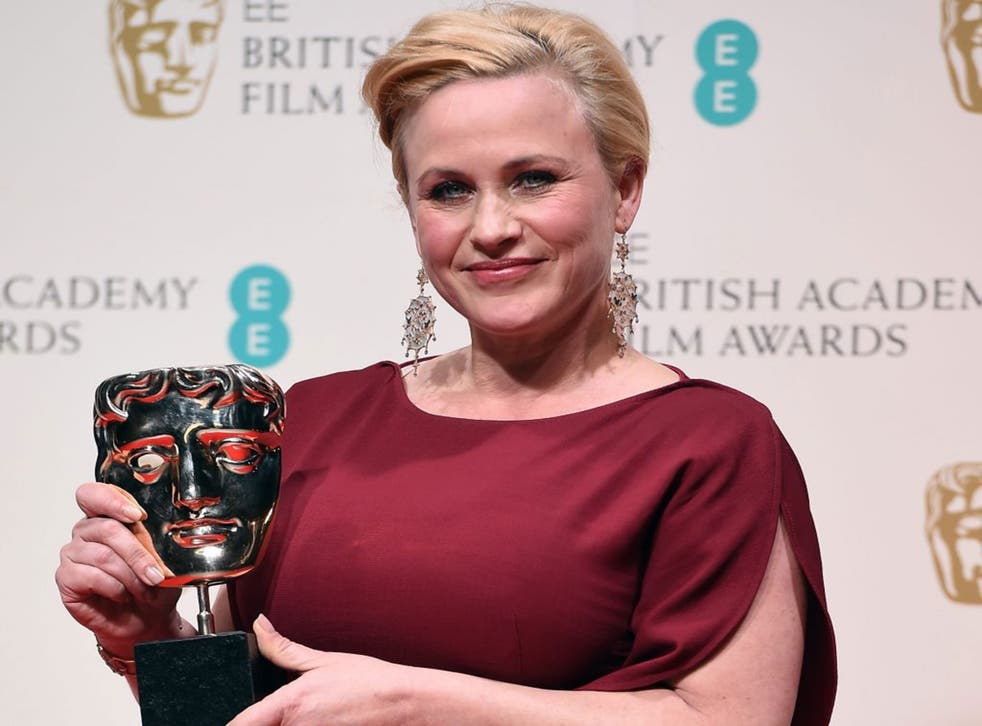 Patricia Arquette has been awarded the Bafta for Best Supporting Actress for her performance in Boyhood.
The actress was filmed over a 12-year period from the ages of 33 to 45 in Richard Linklater's acclaimed coming of age feat.
Boyhood sees Arquette play the mother of Mason (Ellar Coltrane), a young boy that the film follows from the ages of six to 18. She stars alongside Ethan Hawke, who plays her estranged husband, and the director's daughter Lorelai Linklater, who plays Mason's sister.
Baftas 2015: The winners in pictures

Show all 18
Arquette won the Golden Globe and Screen Actors Guild award for her performance in the film, and is now thought to be in pole position to take home the Oscar for Best Supporting Actress later this month.
Hawke was also nominated for Best Supporting Actor at the Baftas, which took place at the Royal Opera House in London.
Boyhood won three of the biggest Baftas in total, including Best Film and Best Director.
Linklater's film has been nominated for eight Oscars, just behind The Grand Budapest Hotel and Birdman.
Join our new commenting forum
Join thought-provoking conversations, follow other Independent readers and see their replies