Batman v Superman concept art reveals how different the film could have been
Doomsday looks particularly different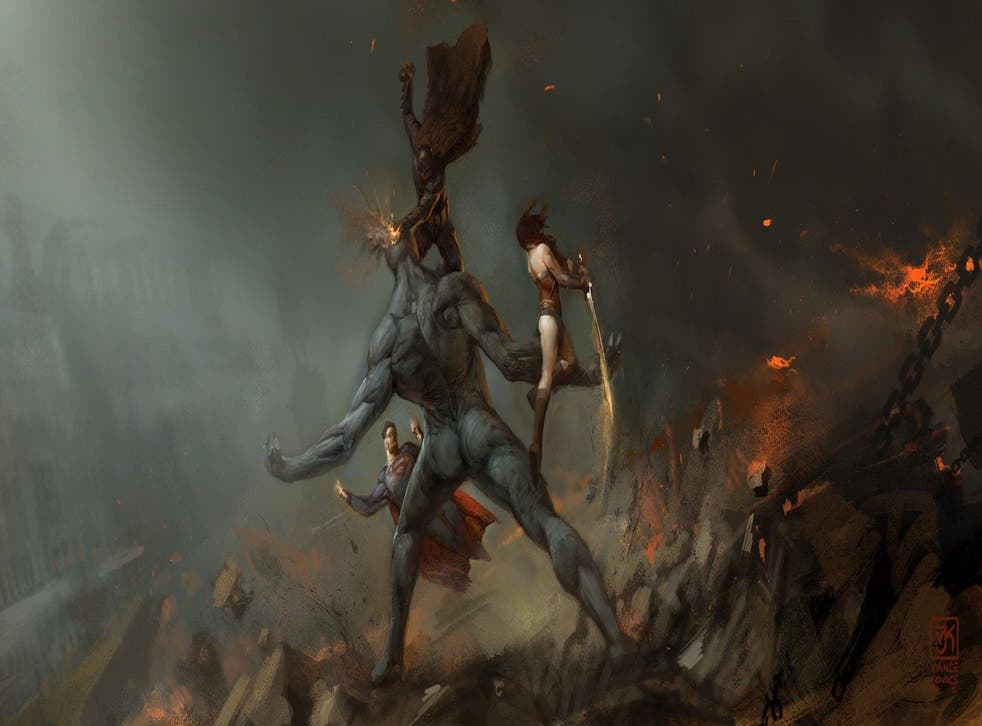 **WARNING: SPOILERS** Batman v Superman: Dawn of Justice has proven a controversial film among both critics and fans alike; some believing it to be one of the greatest superhero films in recent memory while others think it is mediocre at best.
However, while the story may have been difficult to follow at times, throughout the film Zack Snyder framed some absolutely beautiful shots.
The original concept art on which the film was based on, created by Vance Kovacs, has since been released, showing how different Doomsday could have looked.
Notably, the Christ imagery surrounding Superman is very prevalent, particularly in one piece based on Rembrandt's The Descent From The Cross.
Batman v Superman concept art (spoilers)

Show all 14
Kovacs - who has worked on various other films and video games, including The Witcher 3 - also created the artwork prominently seen in Lex Luthor's study.
You can check out more of Kovacs' work here. Meanwhile, Batman v Superman has not been doing as well at the box office as expected. In its second weekend, it plummeted 68.4% in box-office takings, a drop worse than Josh Trank's Fantastic Four.
Join our new commenting forum
Join thought-provoking conversations, follow other Independent readers and see their replies