Studios are blaming Rotten Tomatoes for no-one going to see Baywatch, Pirates of the Caribbean and other popcorn movies
Baywatch has a score of 19% on the review aggregator
Christopher Hooton
Thursday 01 June 2017 09:34 Comments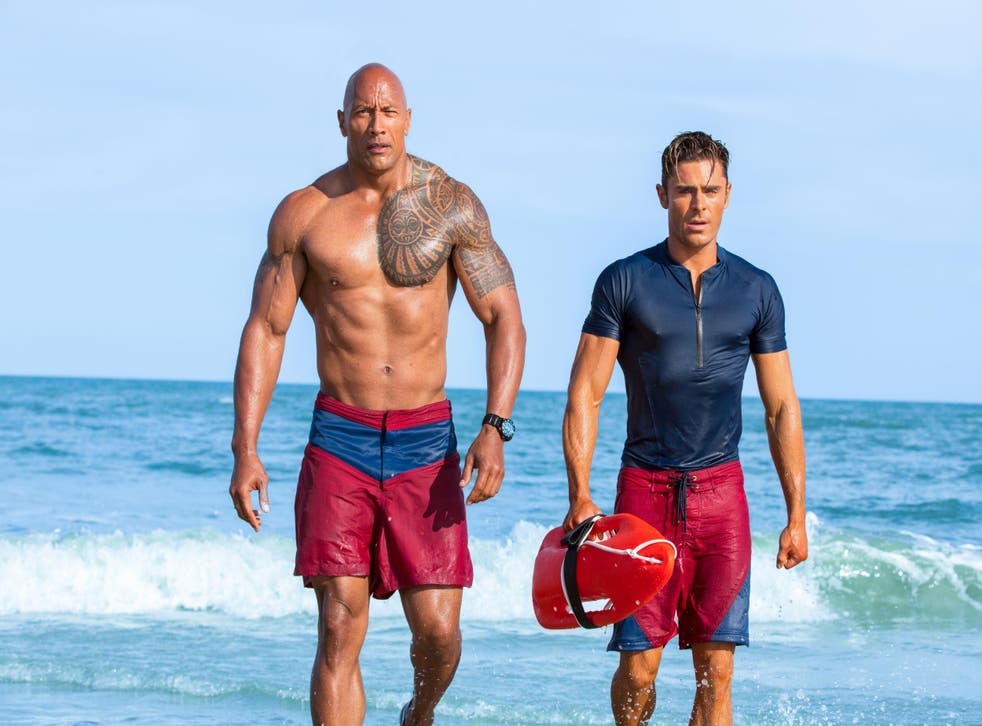 The US box office had its worst Memorial Day weekend performance in almost 20 years this year, with Baywatch and Pirates of the Caribbean: Dead Men Tell No Tales falling short of their expected takings.
Deadline is reporting that studios are blaming increased awareness of critical responses among cinema-goers for popcorn movie duds, specifically aggregating sites like Rotten Tomatoes:
"Insiders close to both films blame Rotten Tomatoes, with Pirates 5 and Baywatch respectively earning 32% and 19% Rotten. The critic aggregation site increasingly is slowing down the potential business of popcorn movies. Pirates 5 and Baywatch aren't built for critics but rather general audiences, and once upon a time these types of films — a family adventure and a raunchy R-rated comedy — were critic-proof. Many of those in the industry severely question how Rotten Tomatoes computes the its ratings, and the fact that these scores run on [the movie-ticket buying site] Fandango (which owns RT) is an even bigger problem."
On the one hand it is definitely true that people now consume more critical appraisal of films they probably wouldn't have sought out reviews for, but on the other there are still plenty of films that get bad reviews but are huge hits at the box office, so the films themselves can hardly be exonerated.
Both Pirates and Baywatch's estimated takings were slashed after their dismal Rotten Tomatoes scores, with Dwayne Johnson accusing critics of laughing at screenings but then "trashing" the film in reviews.
Register for free to continue reading
Registration is a free and easy way to support our truly independent journalism
By registering, you will also enjoy limited access to Premium articles, exclusive newsletters, commenting, and virtual events with our leading journalists
Already have an account? sign in
Join our new commenting forum
Join thought-provoking conversations, follow other Independent readers and see their replies