Beauty and the Beast: First full look at Emma Watson as Belle in Disney's live-action remake
The new take on the 1991 animation classic also sees the talents of Dan Stevens, Luke Evans, Emma Thompson, and Ian McKellen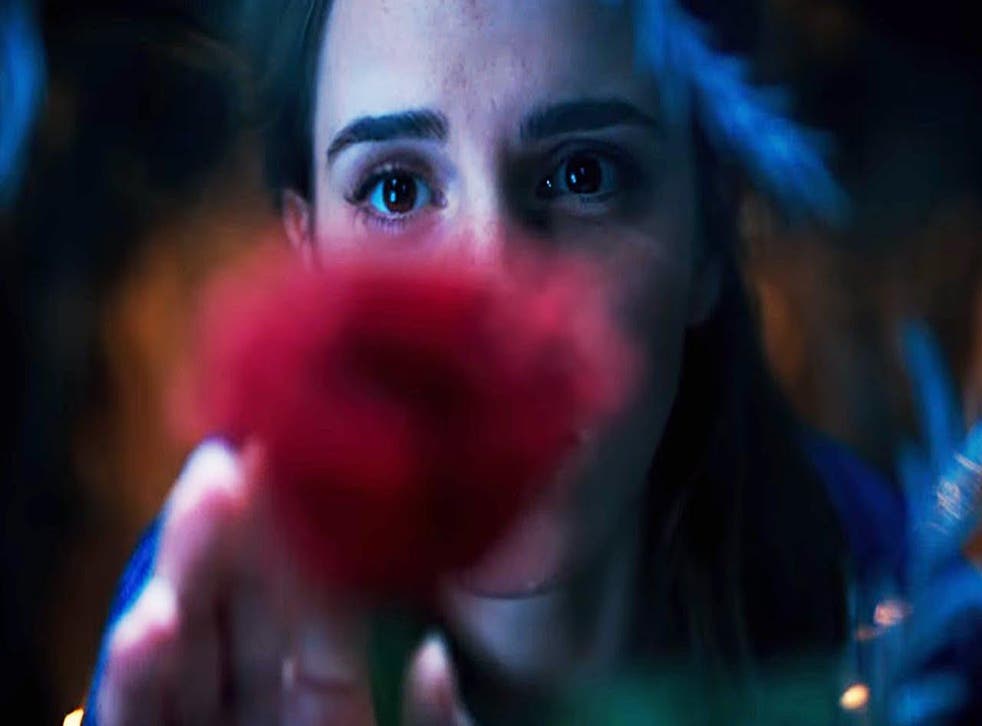 The word awaits with baited breath the arrival of Disney's live-action take on the 1991 animation classic, Beauty and the Beast.
Will it capture the sweeping romanticism and majesty of the original film? Can Emma Watson do justice to one of the most beloved princesses? It's an ambitious move for the studio; yet the success of the likes of Maleficent, The Jungle Book, and Cinderella suggest Disney is more than up to the challenge of translating one of its past classics to the live-action stage.
Entertainment Weekly has now offered up our best look yet at the upcoming musical, with a look at Watson in both of Belle's most famous looks: the blue peasant dress and her iconic yellow ballgown, crafted by the film's costume designer Jacqueline Durran.
We can also catch a better look at the rest of the A-list cast: including Dan Stevens' intimidating Beast, Gaston (Luke Evans) and his sidekick Le Fou (Josh Gad), as well as Cogsworth (Ian McKellen), Mrs. Potts (Emma Thompson), Lumière (Ewan McGregor), and Plumette (Gugu Mbatha-Raw).
Watson certainly appreciates the magnitude of the role she's taking on; gleefully admitting, "I can't even think how many times I watched it as a child. I knew all the words by heart. I knew all the songs by heart." You can check out a few of the photos below.
First Look at Disney's live-action Beauty and the Beast remake

Show all 5

Beauty and the Beast sees director Bill Condon, best known for The Twilight Saga: Breaking Dawn, take on a script by Stephen Chbosky, who directed Watson in The Perks of Being a Wallflower.
The animated original grossed more than $375 million at the global box office and earned an Oscar nomination for Best Picture; this version sees Oscar-winning composer Alan Menken re-recording songs from the original alongside fresh material from himself and Tim Rice.
Beauty And The Beast - Trailer
The much-hyped remake is set to reach cinemas on 17 March 2017.
Join our new commenting forum
Join thought-provoking conversations, follow other Independent readers and see their replies