Black actors leave Britain to escape 'lazy stereotypes', says Chuka Umunna
The Labour MP says actors are heading for Hollywood as a result of a lack of compelling roles in the UK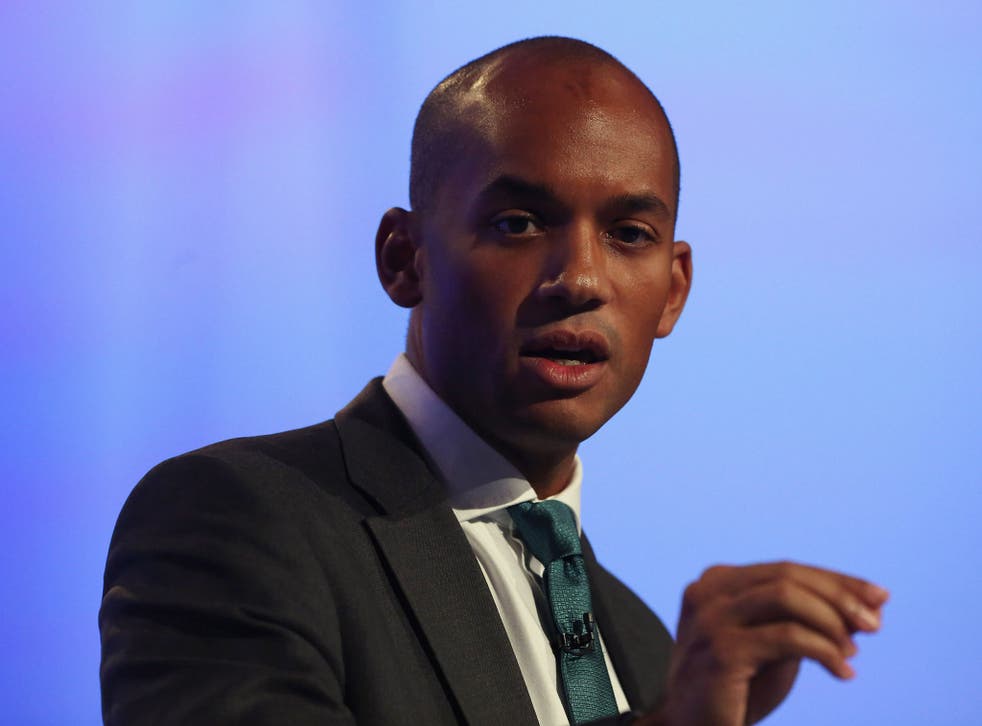 The Labour politician Chuka Umunna has called on Britain's film and television industries to end the ethnic stereotyping which has forced Britain's leading black actors to quit the UK for Hollywood to pursue their careers.
Delivering a speech on social mobility, the Shadow Business Secretary echoed complaints by David Harewood, the Birmingham-born actor who starred in the hit US series Homeland, who said there were no strong roles for black actors in Britain.
Mr Umunna said there was a lack of visible black role models to inspire young people. "One of the reasons is because our broadcast and film media have a tendency to stereotype black people: to present an image of black British people that suggests we can succeed in sport, entertainment and music, but not necessarily in other fields."
He asked: "If I am wrong about this, then why do so many black British actors have to leave the UK for the US to get decent film and television roles that fall outside the stereotypes? Too many in the British film and television industries simply don't cast black British actors in certain roles that fall outside those stereotypes."
"It's often only after they've made it big in the States that black British actors get more – and more varied – roles here. That is unacceptable and has got to change. As a society, we cannot allow people to default to lazy stereotypes."
Mr Umunna, a former lawyer tipped to become Labour's first black leader, reflected concerns raised by Britain's leading black screen stars. Harewood, who played CIA director Estes in Homeland, claimed that "there really aren't that many roles for authoritative, strong, black characters in this country."
He said: "With the types of dramas that we do, it's going to take a while for people to start casting strong black lead roles. It's why that whole generation of strong black lead actors left the country."
David Oyelowo, the Spooks actor who left for Hollywood, where he won a leading role in Rise of the Planet of the Apes, said: "Up until now, the British film industry has said: 'There isn't an audience for black films. We don't have the actors.'"
A recent Creative Skillset Employment Census revealed a decline in the number of people from ethnic minority backgrounds working in the creative industries.
Access unlimited streaming of movies and TV shows with Amazon Prime Video Sign up now for a 30-day free trial
Sign up
The film industry saw BAME (black, Asian and minority ethnic people) representation decline in all three sub-sectors of production, distribution and exhibition between 2009-12. BAME representation in film production dropped from 12 per cent in 2009 to 5.3 per cent in 2012.
However Ashley Walters, the star of Channel 4's urban drama Top Boy, criticised black British actors who complain about the lack of opportunities in the UK. He said they should "stay here and try to change things" by writing and producing their own films, rather than "run away to the States".
British actors who have won aspirational roles in the UK include Sophie Okonedo, cast as a barrister opposite David Tennant in the new BBC1 series The Escape Artist.
Mr Umunna said black Britons should celebrate the success of music stars Emile Sande and Tinie Tempah, the author Zadie Smith and Olympic champions including Mo Farah and Jessica Ennis.
But he asked: "If young black people can't see people who look like them editing our newspapers, sitting on the Supreme Court or running our great British companies, how can we give them the hope that if they work hard, they can make it too?"
Citing the Government's recent Social Mobility & Child Poverty Commission report, Umunna said: "Britain remains a deeply divided society and economic disadvantage still strongly shapes life's opportunities. They say there's a real danger that social mobility could go into reverse in the first part of this century if we don't act."
Labour's goal would be to create a society where "the budding Richard Bransons and (Sudanese-British telecoms billionaire) Mo Ibrahims growing up on the Tulse Hill Estate, in one of the most deprived wards in my constituency, can turn their ideas into thriving businesses and make their first million."
This week Sharon White became the first woman – and the first black person – to be appointed as a permanent secretary to the Treasury. Ms White, who first worked at the Treasury in the 90s, has been made second permanent secretary tasked with responsibility for managing Britain's public finances.
Join our new commenting forum
Join thought-provoking conversations, follow other Independent readers and see their replies