Blade Runner 2049: Jared Leto made himself 'partially blind' for role
'I didn't dive as deep down the rabbit hole as maybe I've done before'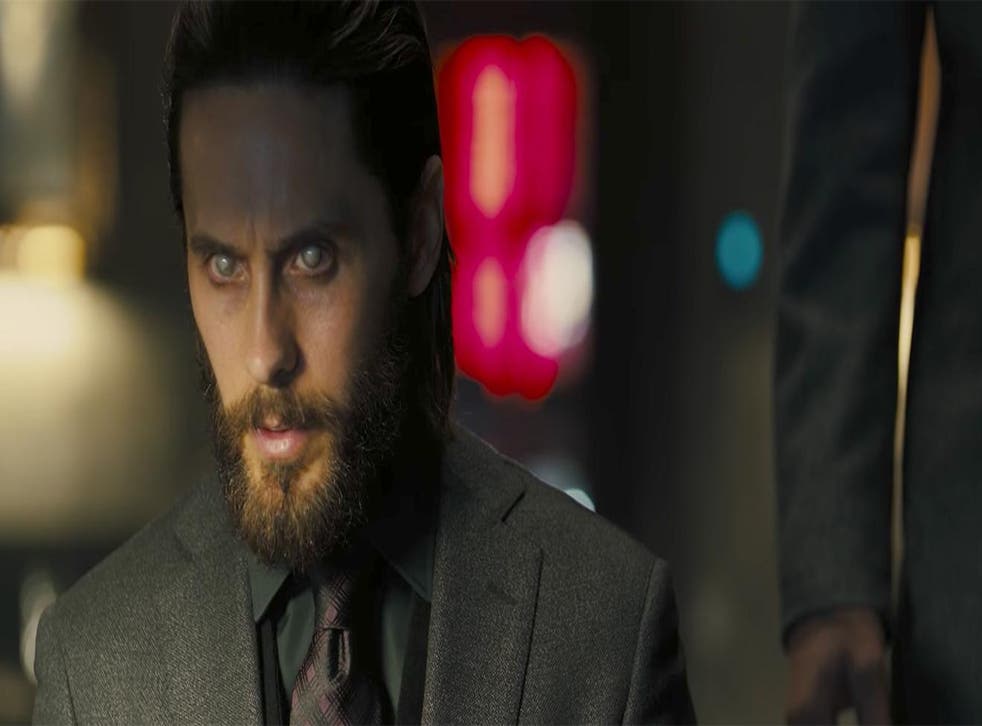 While promoting Suicide Squad, all the cast could talk about was how crazy Jared Leto had been on set, sending people anal beads, used condoms, dead rats, bullets, and an entire pig, as well as making everyone refer to him as 'Mr. J'.
Preparing for Blade Runner 2049, Leto went full method actor again, apparently partially blinding himself by wearing sight-limiting contact lenses.
"He entered the room, and he could not see at all," director Denis Villeneuve told the SWJ magazine in a profile piece about Leto.
"He was walking with an assistant, very slowly. It was like seeing Jesus walking into a temple. Everybody became super silent, and there was a kind of sacred moment. Everyone was in awe. It was so beautiful and powerful — I was moved to tears. And that was just a camera test!"
Films to get excited about in 2017

Show all 13
Villeneuve — who also helmed last year's Arrival — added how, although the crew had heard stories about Leto's various methods "even this didn't prepare me for what was to come."
"That, for me, was insane," he added. "But he really created something. Every time Jared came on set, it was a boost of energy, tension and excitement."
Speaking about partially blinding himself, Leto said: "I didn't dive as deep down the rabbit hole as maybe I've done before. I'm crazy, but I'm not insane."
Leto plays a mysterious replicant creator named Niander Wallace in the upcoming film, starring alongside Harrison Ford and Ryan Gosling.
Blade Runner 2049 reaches UK cinemas 6 October.
Join our new commenting forum
Join thought-provoking conversations, follow other Independent readers and see their replies