The Independent's journalism is supported by our readers. When you purchase through links on our site, we may earn commission.
James Bond: Daniel Craig not quitting the franchise, insists rep
Please, MGM, put us out of our misery.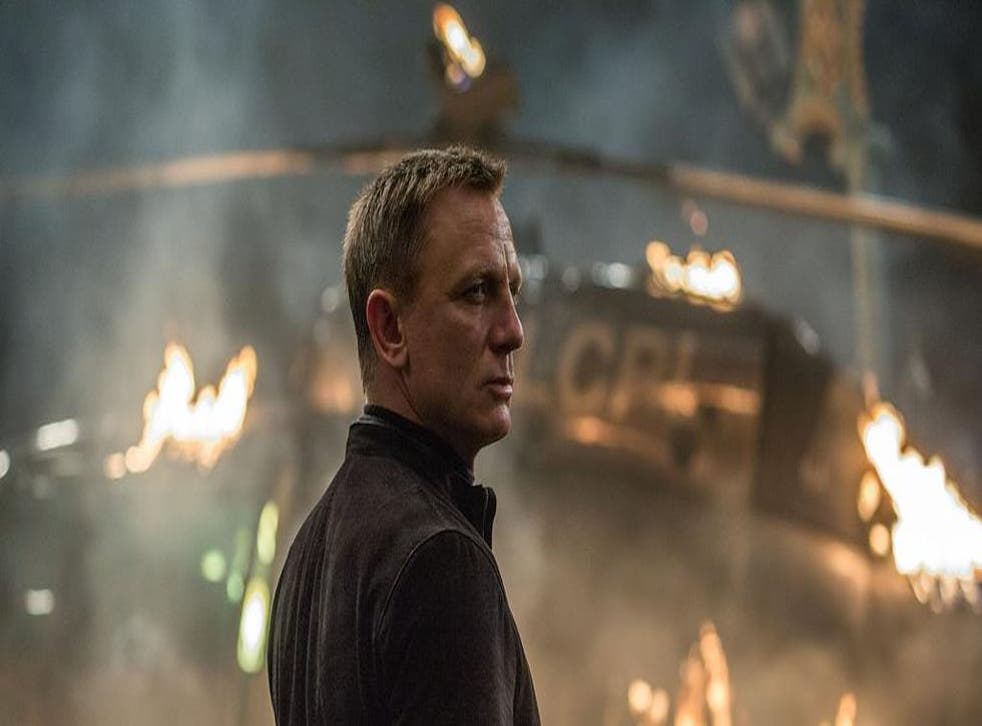 This Daniel Craig/James Bond speculation train shows no sign of stopping, as a representative for the actor has denied tabloid reports that he has quit the role.
It was reported earlier in the week - by The Sun, mind - that Craig wouldn't have time for the next Bond instalment because of his commitment to the TV series Purity, but a spokesperson told Digital Spy that it doesn't necessarily mean he can't do both.
Craig has enjoyed a pretty long stint in the franchise now, spanning almost 10 years and four films, but the huge success of the last two suggests producers would be hesitant to lose him.
The actor has been a little capricious about his return, initially saying he would rather "slash [his] wrists" than play Bond again, but later backtracking and saying he "has the right" to change his mind.
SPECTRE has been awarded a Guinness World Records title for the Largest Film Stunt Explosion. The explosion was filmed in Erfoud, Morocco and used 8418 litres of fuel and 33kg of explosives.

Posted by James Bond 007 on Tuesday, November 10, 2015
Purity, which hasn't found a network or streaming service yet, is an adaptation of a Jonathan Franzen novel of the same name.
Here's a synopsis for the book:
Young Pip Tyler doesn't know who she is. She knows that her real name is Purity, that she's saddled with $130,000 in student debt, that she's squatting with anarchists in Oakland, and that her relationship with her mother–her only family–is hazardous. But she doesn't have a clue who her father is, why her mother chose to live as a recluse with an invented name, or how she'll ever have a normal life.
Enter the Germans. A glancing encounter with a German peace activist leads Pip to an internship in South America with The Sunlight Project, an organization that traffics in all the secrets of the world–including, Pip hopes, the secret of her origins. TSP is the brainchild of Andreas Wolf, a charismatic provocateur who rose to fame in the chaos following the fall of the Berlin Wall. Now on the lam in Bolivia, Andreas is drawn to Pip for reasons she doesn't understand, and the intensity of her response to him upends her conventional ideas of right and wrong.
Join our new commenting forum
Join thought-provoking conversations, follow other Independent readers and see their replies