To The Bone: Actress Lily Collins responds to controversy around new Netflix anorexia drama
Online petition had called for the film to be banned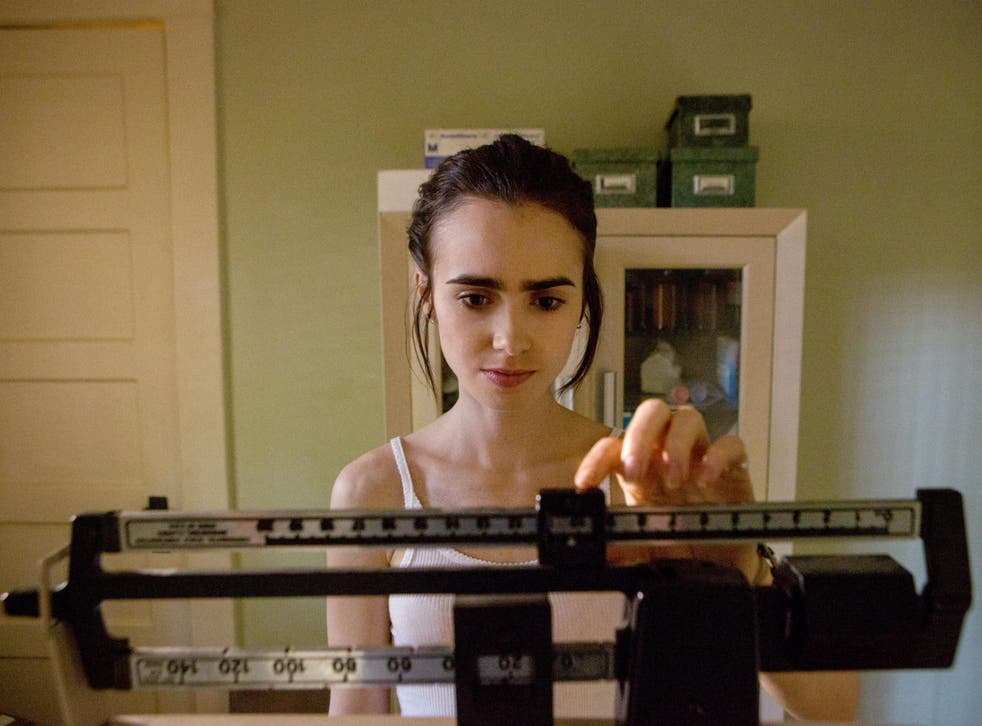 Actress Lily Collins has responded to controversy over a Netflix original film that has been accused of "stigmatising" anorexia.
To The Bone, which has been lauded by many critics, explores a young woman's battle with anorexia nervosa.
However it has also been criticised for its graphic depiction of the illness, with some claiming that the depiction of characters at a low weight is "inappropriate".
An online petition to ban it has received hundreds of signatures. The author explains that "depicting images in the media of people at very low weight is also inappropriate and a huge trigger for those with eating disorders".
Addressing the controversy, Lily Collins – who plays the protagonist affected with anorexia– has now opened up about her own struggles with an eating disorder and her desire to lift the stigma by talking about it in public.
She told Collider: "Ironically, I had been writing my book, Unfiltered, before I got this script, and I wrote my chapter on my experience with eating disorders a week before I got this script. That, for me, was one of those moments when I think the world is giving you something, and either you take it or run with it, or you don't"
Defending why she felt it important to take on the script she said; "This was something that I needed to talk about and bring to the attention of more people and go through for myself. When I read it, it struck me as such an important subject matter to bring to the attention of people. It is still considered quite taboo to talk about, and yet it's becoming more and more prevalent within today's society, and not just with women. If not now, when?"
Sow Ay illustrations on mental health

Show all 18
Both Collins' performance and the film itself has received a string of positive reviews. However, such a response was hard to find among the community of mental health activists, who claim that its graphic shots of emaciated bodies and protruding bones are insensitive and potentially harmful to those suffering from eating disorders.
Nia Charpentier, media manager at Rethink Mental Illness, told The Independent:` "The media can play an important role in raising awareness and increasing understanding of difficult topics, such as mental illness.
"If portrayals of an illness such as anorexia are done well, it can bust unhelpful myths and encourage people to open up about their own experiences and seek help. However, getting it wrong can have serious consequences.
"Detailing behaviour such as methods of purging can be interpreted as tip sharing by those vulnerable to disordered eating. What can also really help is ensuring that there is proper sign-posting alongside the programme, so that anyone watching who is affected by the issues raised knows that there is help and support out there, and where to find it."
For confidential support and advice visit b-eat here
Join our new commenting forum
Join thought-provoking conversations, follow other Independent readers and see their replies