British film of Luther King's life halted as family objects
Spielberg waits in the wings as supporters of the murdered human rights leader say Greengrass project would resort to trivia and smears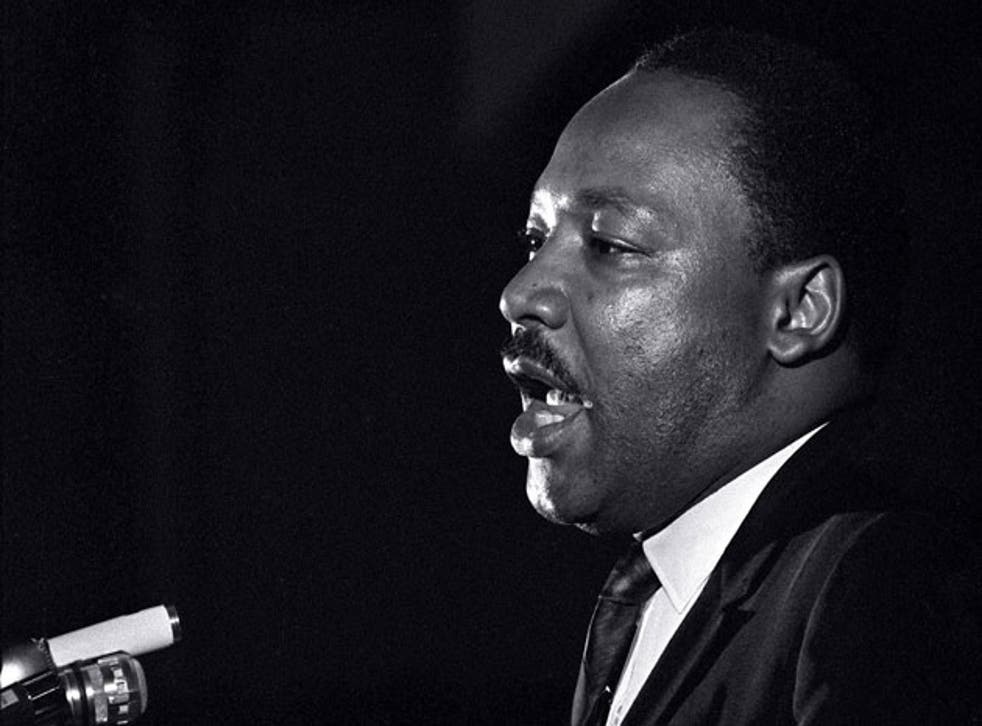 A major Hollywood biopic of Martin Luther King has been dropped after friends and family of the murdered civil rights leader called it a "false" portrayal.
Memphis, a film about Dr King's final days in 1968, directed and written by British film-maker Paul Greengrass, was supposed to begin filming in June. Now Greengrass, the Bafta -winning director, is said to be seeking a new backer after Universal Pictures declined to go ahead with the project.
The script is understood to have focused on Dr King's troubles towards the end of his life, including alleged problems in his marriage and a smoking and drinking problem.
Andrew Young, a former friend and confidant of Dr King contacted Universal to register his objections. He told the IoS: "It was a script based on false information. There was congressional testimony saying that the FBI manufactured certain things, like the fact that Martin and Coretta [his wife] were thinking about divorce. To say they were not getting along is absolutely ridiculous. I feel this is too great a story to deal in trivia.
"You have a number of British writers who do not know the history and do not talk to people.... I want someone to do with Martin Luther King what Sir Richard Attenborough did with Gandhi."
Dr King's estate is understood to have made it clear they were also prepared to go public with their feelings about Greengrass's script.
A source close to the film said Universal abandoned the project for "business reasons" because it would not have been completed for its February 2012 target date.
The church minister, a symbol for the global civil rights movement, was shot dead in Memphis 43 years ago tomorrow. He was only 39.
Greengrass and producer Scott Rodin were seen in Memphis scouting locations for their film in February.
Access unlimited streaming of movies and TV shows with Amazon Prime Video Sign up now for a 30-day free trial
Sign up
A rival biopic of Dr King, produced by Steven Spielberg, is also being written. Dr King's family sold the "life rights" to DreamWorks in May 2009, but it has yet to begin filming. The sale sparked a lawsuit among King's children, with Martin Luther King III and the Rev Bernice King claiming their brother Dexter had negotiated a deal without their knowledge.
Join our new commenting forum
Join thought-provoking conversations, follow other Independent readers and see their replies