Call Me By Your Name 2: Sequel announced, Elio and Oliver to travel the world
The story is already being conceived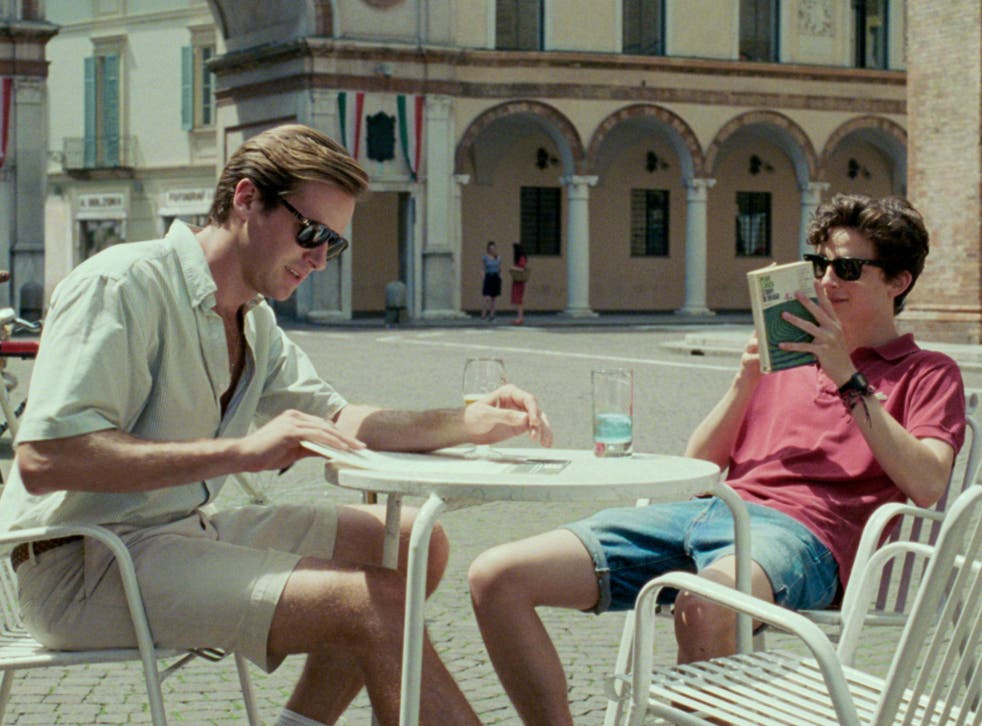 Call Me By Your Name, a film we couldn't really be bigger fans of on The Independent's film desk, has been confirmed for a sequel by director Luca Guadagnino.
According to the filmmaker, it will be adapted, or at least take inspiration from, the portion of the novel of the same name that wasn't used in the first film, in which (spoilers if you haven't read the book) Elio and Oliver meet up again in America a few years later.
"I'm already conceiving the story with [author] André Aciman, and it's gonna happen five or six years afterwards," Guadagnino told USA Today. "It's gonna be a new movie, a different tone."
He revealed it will be set "five or six years afterwards, so almost in the 1990s."
"It's gonna be a new movie, a different tone," he added. "You're gonna see a lot of the East Coast of America… They're gonna go around the world."
The director clearly had no trouble getting lead actors Timothée Chalamet and Armie Hammer back for the sequel, describing the production on the first as being akin to a "huge family being together for a long holiday".
Guadagnino's next project will be a remake of Dario Argento's 1997 horror, Suspiria.
Call Me By Your Name missed out on Best Picture and Best Actor (for Chalamet) at Sunday night's Oscars, though 89-year-old James Ivory's script did pick up Adapted Screenplay.
Join our new commenting forum
Join thought-provoking conversations, follow other Independent readers and see their replies