Cannes Film Festival 2015: Sicario male cast break promise to wear high heels after Emily Blunt says she 'prefers Converse'
Festival director Thierry Fremaux says there is no anti-flat shoes policy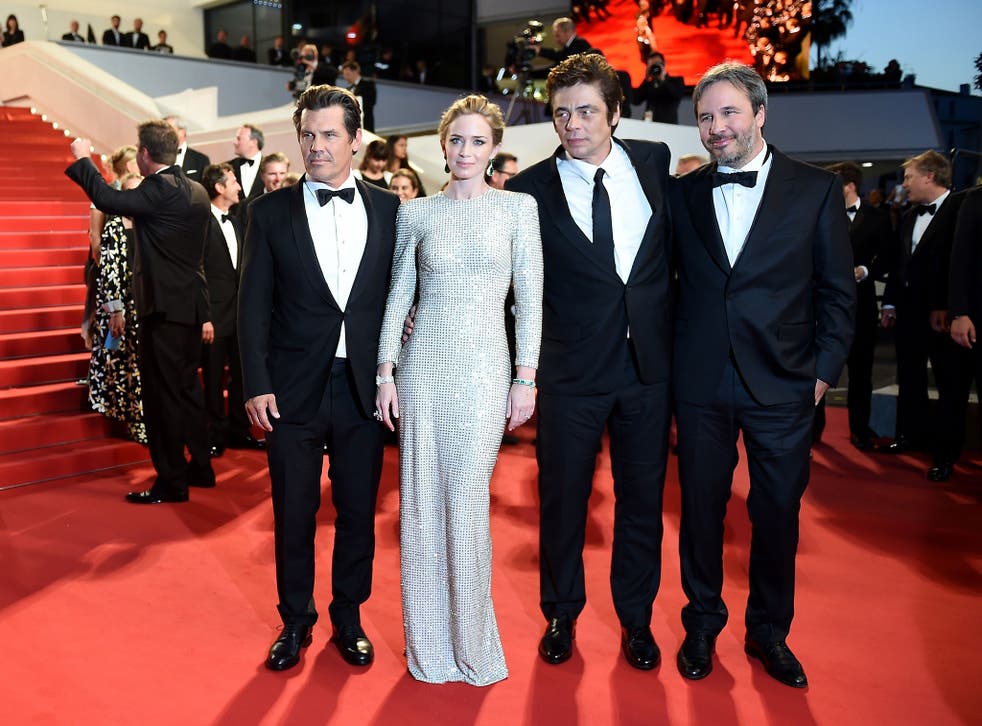 Those following the Cannes flat shoes debacle will be disappointed to learn that no, the Sicario cast did not keep their promise to don high heels for the premiere in protest.
Director Denis Villeneuve and actors Josh Brolin and Benicio del Toro had vowed at a press conference yesterday to ditch their dress shoes after the film festival sparked outrage for allegedly turning women away from screenings for not wearing appropriate footwear.
"I tried to find high heels but sadly, I can't walk in them," Del Toro said on the red carpet, before the Mexican drug-cartel thriller debuted to mixed reviews.
Co-star Emily Blunt has been openly critical of the heels rule, saying that "everyone should wear flats" and she "prefers wearing Converse sneakers".
"It's very disappointing. You kind of think that there's these new waves of equality and waves of people realising that women are just as fascinating and interesting to watch, and bankable," she said at the presser, while wearing mustard stilettoes.
Cannes Film Festival 2015: Red carpet roundup

Show all 77
Cannes director Thierry Fremaux has denied that a high heel policy is in place at the festival, dispelling speculation on Twitter.
"Not at all," he wrote in French. "The rumour that the festival requires high heels for women on the steps is unfounded."
Spokespeople have told various publications that women are required to wear formal dress, as has been the case for years, but "there is no specific mention about wearing heels".
"In order to make sure that this rule is respected, the festival's hosts and hostesses were reminded of it," one source told The Hollywood Reporter.
Access unlimited streaming of movies and TV shows with Amazon Prime Video Sign up now for a 30-day free trial
Sign up
The scandal began when Screen Daily reported that "a handful of women in their 50s" had been rejected from a screening of Cate Blanchett's lesbian romance Carol for not wearing tall enough shoes.
Asif Kapadia, director of the Amy Winehouse documentary, also tweeted to confirm that his wife had been turned away by security for wearing flat shoes but was "eventually let in".
Officials on the red carpet are believed to have been reminded that there is no specific rule about the height of either men or women's shoes.
Join our new commenting forum
Join thought-provoking conversations, follow other Independent readers and see their replies