Cannes Film Festival 2016: French comedian makes Woody Allen rape joke at Café Society film premiere
The octogenarian's latest film opened the 69th annual film festival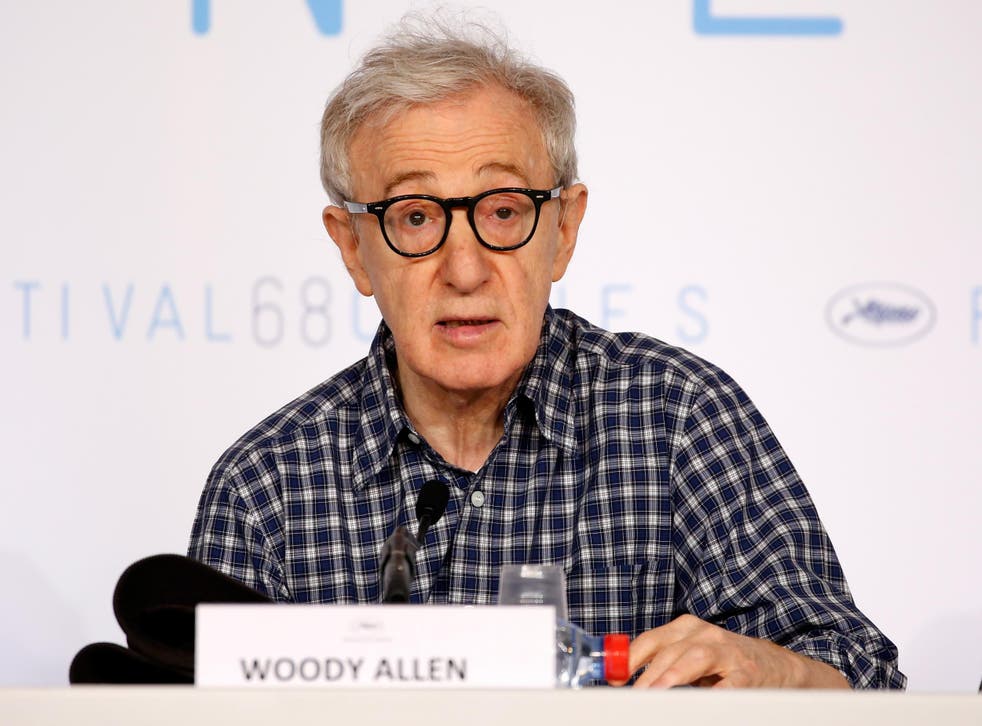 The 69th Cannes Film Festival kicked off in controversial style last night as a French comedian made a joke at the expense of Woody Allen during the opening night premiere of his new film Café Society.
Master of Ceremonies Laurent Lafitte took aim at the sexual allegations that target the 80-year-old filmmaker.
"You've shot so many of your films here in Europe, and yet in the U.S. you haven't even been convicted of rape," the comedian said, resulting in immediate gasps from the audience.
The controversial joke references director Roman Polanski - whose film The Pianist won the coveted Palme d'Or in 2002 - who pleaded guilty to raping a 13-year-old girl in 1977 and fled to Europe in order to avoid a prison sentence.
The films to know about at Cannes 2016

Show all 14
Allen is accused of molesting his adopted daughter Dylan Farrow in an open letter she wrote to The New York Times in 2014.
Regarding the industry's refusal to question Allen on the allegations, his son, Ronan Farrow, recently wrote an open letter to The Hollywood Reporter condemning what he called the media's "dangerous" contribution to a "culture of impunity and silence."
"Thank you for coming tonight, sir," Lafitte continued. "Although it's the least you could do. Your film isn't even in competition. What's the worst that could happen? ...Or that it's not as good as Manhattan," he quipped in reference to the hard-working director's recent run of less acclaimed films.
Allen's latest film Café Society has been deemed a success by critics making it his most well-reviewed film since the Oscar-winning Blue Jasmine (2012). The Thirties-set comedy-drama stars Kristen Stewart, Jesse Eisenberg, and Blake Lively.
The octogenarian is currently working on an untitled television project for Amazon Studios.
Join our new commenting forum
Join thought-provoking conversations, follow other Independent readers and see their replies