Channing Tatum really, really wants George Clooney to strip off for Magic Mike 3
So much so, in fact, that he's already settled on Clooney's stripper name.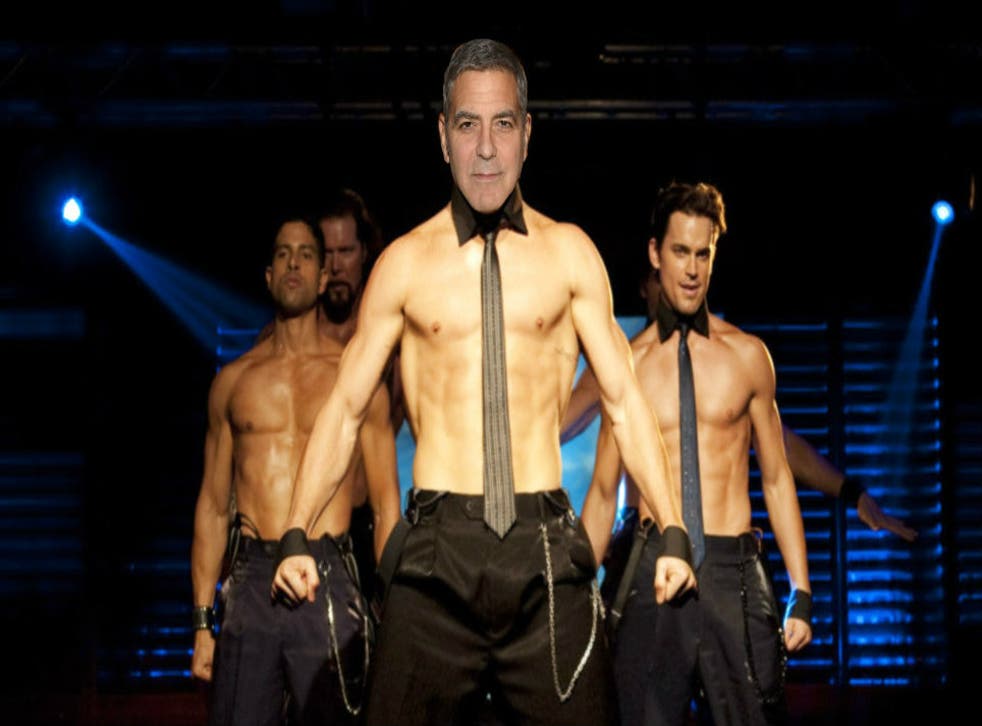 If there's one thing to be said about Channing Tatum, it's that the man really knows how to make people happy.
Having already birthed the delights of Magic Mike's semi-autobiographical take on his male stripper past, that delight was somehow escalated to new heights with Magic Mike XXL; delivering one of the most unashamedly celebratory, inclusive, and progressive films of last year.
Will there be a Magic Mike XXXL? No word yet, though Tatum already has some ideas on how it could possibly top its predecessors. Two words: George Clooney.
Clooney joked, "Alright. Because, you know, I could use the money."
Tatum's clearly got the whole thing settled in his mind; it's enough of an inevitability in his own brain that he's already picked out Clooney's stripper name. Which is [drumroll]... George Clooney. Just, George Clooney. He's surely not the kind of man to hide behind all of the smoke and mirrors of alter egos, and he's already boasting a pretty fabulously suave name.
"I think he'd go with his actual name. You can't really beat that." Tatum chimed. Clooney seemed visibly dissatisfied with the decision, offering: "Big George?"
When Menounos suggested utilising the traditional formula for stripper names (your first pet's name combined with the street you grew up on), Clooney's answer came to; "Big Boy Fourth Street". Which is so, magically perfect it should surely be the final catalyst to Tatum landing his desired co-star.
Tatum's, if you're wondering, would be "Bear Boon". Did Tatum secretly spend his childhood hanging out with an actual bear as a pet? Another story for another time, perhaps.
Hail, Caesar! hits UK theatres 4 March.
Join our new commenting forum
Join thought-provoking conversations, follow other Independent readers and see their replies