Charlize Theron and Rooney Mara take centre stage as strong female leads dominate critics' film of the year poll
Seven of the top 10 films of 2015, as selected by Sight & Sound magazine, boast striking lead female characters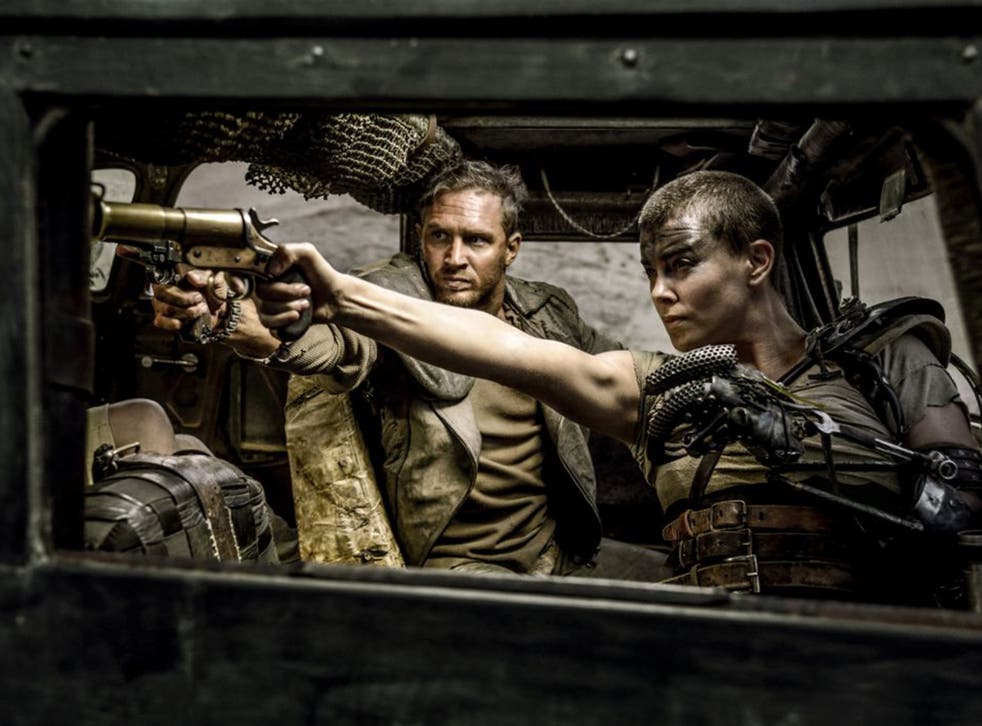 This has been the year of the strong female lead, according to a poll of leading international film critics.
Seven of the top 10 films of 2015, as selected by Sight & Sound magazine, boast striking lead female characters.
Top of the list is Taiwanese martial arts film The Assassin, which stars Shu Qi as a female killer on a mission to slay corrupt government officials in 9th Century China.
The magazine's panel of 168 UK and international film critics also gave high marks to Mad Max: Fury Road – starring Charlize Theron as action hero Imperator Furiosa – and Oscar-tipped lesbian drama Carol, starring Rooney Mara and Cate Blanchett.
The strong showing for female-led films comes at a time of renewed focus on gender equality in Hollywood.
In October, Jennifer Lawrence spoke out about the pay gap after it emerged she had been paid much less than her male co-stars in American Hustle.
Other actors including Meryl Streep, Emma Thompson and Blanchett have also spoken out about the issue this year.
Nick James, editor of Sight & Sound magazine, told The Independent: "Given the big campaign from women in Hollywood to get more recognition and various other movements around, people clearly feel this is a moment to bring this issue into focus."
The Hunger Games Mockingjay Part 2: Every look from the film's premieres

Show all 22
He added: "The industry will respond to inequality and there will be more women filmmakers in the future. It is changing and Britain is at the forefront of this. There are a range of women filmmakers from the UK who have a strong record." In particular he pointed to directors including Andrea Arnold, Clio Barnard, Carol Morley and Sarah Gavron. "There is a group of talented women here," he said "and they are more high profile than in the US".
Adam Smith, senior writer for Empire magazine, said: "It's obviously great news for diversity in cinema and equal recognition for women in film. We will see next year if it's a trend or a blip in the statistics."
"It is good ammunition for people battling for equal pay," he continued. "It is certainly highly unfair that not only are women being paid less but they are driving the movies that Sight & Sound says are the best of the year. By that rationale they should be paid more."
The magazine's film of the year, The Assassin, will be released in the UK in January. Hou Hsiao-Hsien won the best director award for the film at the Cannes Film Festival.
The popularity of Mad Max, which was a box office hit as well as being well received by the critics, shows that a female driven action film does have mass appeal, Mr James said.
"Mad Max's Furiosa and the Katniss Everdeen character from The Hunger Games prove it. Everdeen is a breakthrough action figure."
Other female-driven films to make the top 10 were Cemetery of Splendour, 45 Years and Amy, the documentary about singer Amy Winehouse. Another documentary voted among the top films of the year was No Home Movie, directed by Chantal Akerman.
Join our new commenting forum
Join thought-provoking conversations, follow other Independent readers and see their replies