Chris Rock hosts the Oscars: 10 best jokes from OscarsSoWhite to sexism
Rock was never going to approach his hosting stint lightly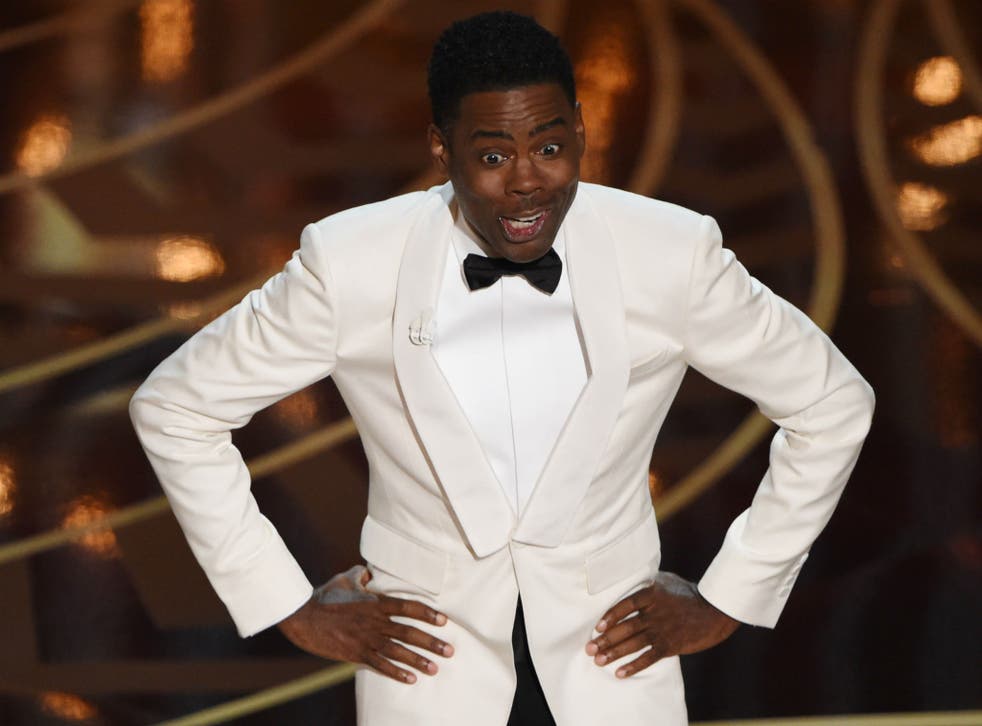 All the talk of the 2016 Oscars being 'Leo's year' was proved wrong the moment host Chris Rock took to the stage for his biting opening monologue.
This year's awards has been blighted by the big diversity debate otherwise known as #OscarsSoWhite and, as expected, Rock approached the sensitive issue with no holds barred.
There were jibes at the all-white acting nominations, but also jabs at those boycotting the ceremony over the controversy. No territory was too dodgy for the black comedian, who had rejected calls from some of his peers to bail on his hosting slot in protest.
Let's take a look at some of his best gags:
"I'm here at the Oscars, otherwise known as the White People's Choice Awards."
"Why all the protests this year? This is the 88th Academy Awards and I'm sure this has happened at least 71 times before. I'm sure there were years in the 50s and 60s where black people didn't get nominated. But we had better things to protest. We were too busy getting raped and lynched to care who was up for best cinematographer. When your grandma is swinging from a tree, it's kind of hard to get worked up about Best Foreign Film."
Chris Rock's opening monologue from Oscars 2016
"Is it fair that Will didn't get nominated for Concussion? No. But it's also not fair that he got paid $20 million for Wild Wild West."
"Things are changing. We got a Black Rocky. Some people call it Creed, but I call it Black Rocky. It takes place where white athletes are as good as black athletes. Rocky is science fiction. There are things that happen in Star Wars that are more believable than Rocky."
"Jada boycotting the Oscars is like me boycotting Rihanna's panties. I wasn't invited!"
#OscarsSoWhite: What Hollywood has to say

Show all 19
"Last year, Paul Giamatti was whupping Lupita (in 12 Years a Slave). This year, he's crying at Eazy-E's funeral (in Straight Outta Compton). That's range."
"Of all the girl-on-girl movies I've seen this year, Carol was the third best."
"You're not allowed to ask women what they're wearing anymore. Everything's not sexism; everything's not racism. They ask the men more because they're all wearing the exact same thing. If George Clooney came in a lime-green tux with a swan coming out of his ass they'd say, 'What are you wearing George?'"
"This year, the In Memoriam package is just going to be black people who were shot on their way to the movies."
"If they nominated hosts, I wouldn't even get this job. You'd be watching Neil Patrick Harris right now."
Join our new commenting forum
Join thought-provoking conversations, follow other Independent readers and see their replies