Colin Firth officially ready to 'wear a mankini' and 'burst out of a cake'
Firth is known for playing repressed characters but insists he would take a silly role if offered one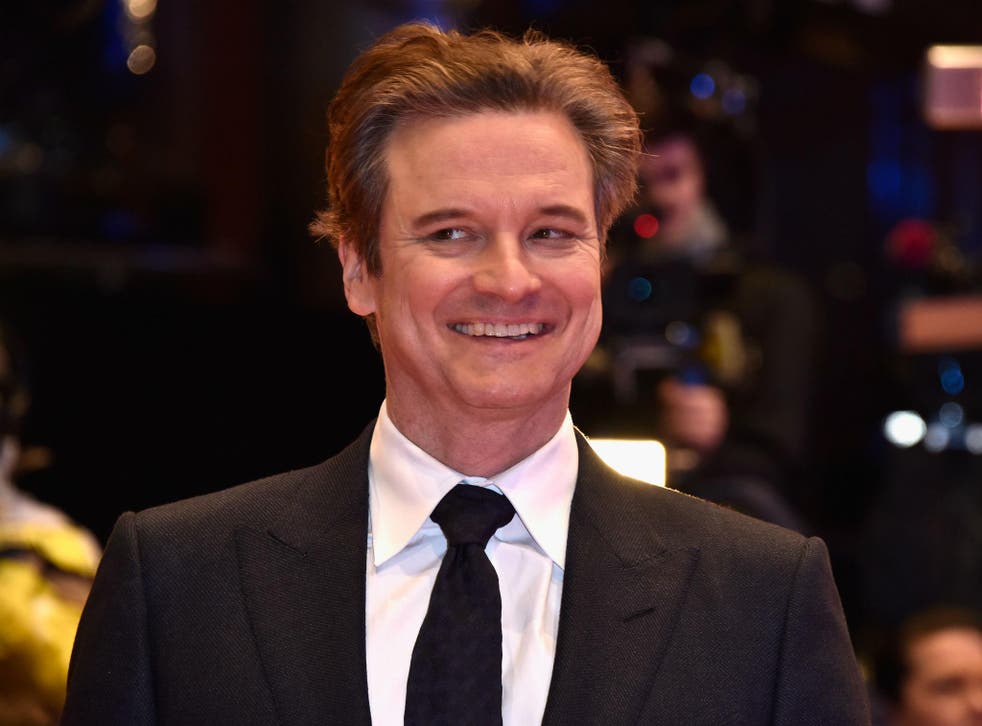 Colin Firth and Mr Darcy may be one and the same for many of us, but the British actor would be willing to wear a Borat-style mankini to shed his stiff upper lip image.
Firth, best known for playing well-dressed but repressed British characters in films like The King's Speech and A Single Man, insists he would shun the suave suit and be a bit silly in a movie if asked.
"The suit is the costume, I put it on. If someone wants me to wear a mankini in a film, I'm available. If anybody wants to free me from restraint, I'm ready to burst out of a cake!" he told reporters at the Berlin Film Festival, where he is promoting his new film Genius.
Firth plays the lead as Maxwell Perkins, the humble, courteous and hugely acclaimed literary editor behind F Scott Fitzgerald, Thomas Wolfe and Ernest Hemingway's famous novels. The part, he added, stands in contrast to the "rampant exhibitionism" of our modern, social media-fuelled era.
Firth did memorably lighten up for 2008's ABBA musical, Mamma Mia, which saw him slip into a sparkly flared jumpsuit to perform "Waterloo". Of course, he also wore a reindeer Christmas jumper for Bridget Jones's Diary in 2001.
Colin Firth's career in pictures

Show all 10
Perhaps the suit will be swapped for more glittery attire in future, but the 55-year-old does not believe that traditional outfits hold him back.
"You'd be surprised how much variation I can find within the confines of a suit," he said. "I find repression really interesting because I think there's an awful lot going on inside there. Mystery is fascinating in all art forms.
"The more we're left to guess at, the more that's left out, the more that's left unexpressed. Probably it's my fascination with that that led me to be such a consistent wearer of suits."
Sadly, first reviews of Genius have been poor, with critics arguing that the script and acting belongs in the theatre, where director Michael Grandage made his name.
Genius is released on 29 July, also starring Jude Law, Nichola Kidman, Laura Linney and Guy Pearce.
Join our new commenting forum
Join thought-provoking conversations, follow other Independent readers and see their replies