Columbia Pictures accidentally delete their own trailer for new Adam Sandler movie Pixels in anti-piracy crackdown
An anti-piracy firm sent take-down notices on behalf of the company to Vimeo, ordering the website to remove videos containing the word 'pixels'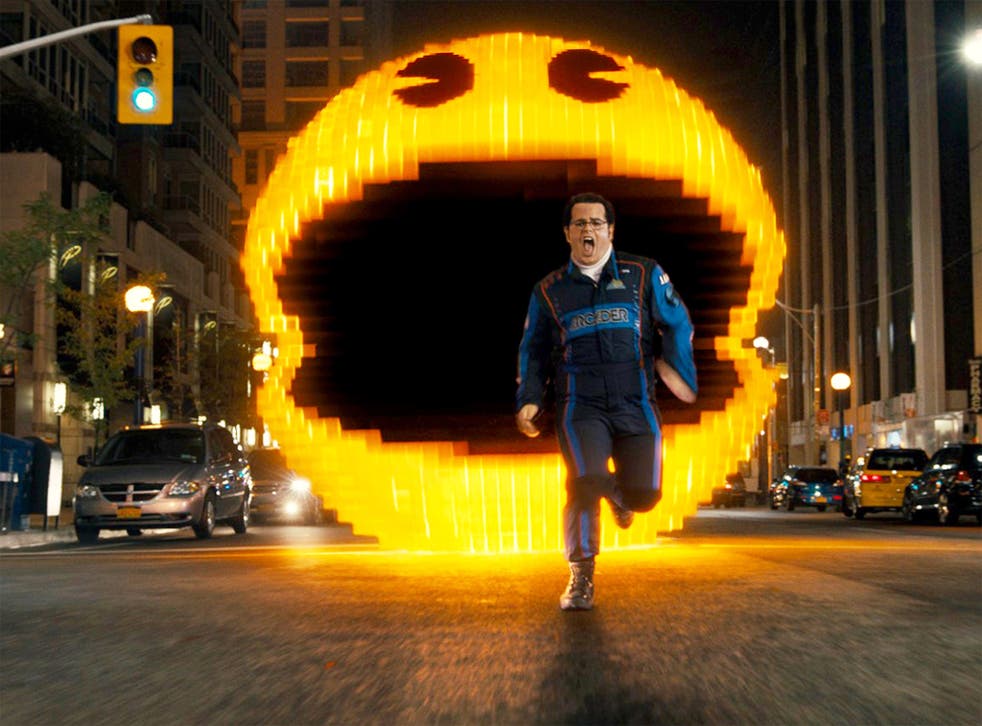 Columbia Picture's desire to get tough with online piracy backfired spectacularly when their enforcement company's heavy-handed approach resulted in the trailer for their new Adam Sandler movie being removed from websites.
Anti-piracy firm Entura International sent take-down notices on behalf of the major film company to Vimeo ordering the video sharing website to remove videos containing the word 'pixels'. Among the casualties was the trailer for Pixels, the studio's science fiction comedy directed by Chris Columbus that came out in the United States last month.
Several legitimate videos were also taken down unnecessarily, such as a video project called "Pantone Pixels", a 2006 video produced by an NGO called "Pixels", and the 2010 short film called "Pixels" by French director Patrick Jean, which is the inspiration for Columbia's production.
"You can't make this stuff up," Ryan Whitwam wrote on geek.com. "The removal of the film's own trailer should come as no surprise given the scattershot nature of the notice.
"It appears that most of the non-infringing content targeted by Entura has been restored, but it really shouldn't have happened in the first place."
Tens of millions of similar notices are sent to online services every week complaining about copyright infringement. While most are accurate, some contain errors according to TorrentFreak, which broke the story." Some take screwing up to a whole new level," it said.
Vimeo contacted Entura shortly after it discovered nearly all of the pulled content had nothing to do with the film.
Best films to watch in 2015

Show all 10
The company said in a statement: "Late last week, Vimeo removed certain videos pursuant to a DMCA takedown notice filed by Entura International claiming that the videos contained copyrighted content from the film Pixels. After users informed us that their videos did not contain any Pixels content, we reached out to Entura. Entura has since withdrawn its takedown notice. As a result, we have now restored the affected videos."
Pixel's plot centres on an alien invasion on earth using technology inspired by games such as Pac-Man and Space Invaders after misinterpreting video-feeds of classic arcade games as a declaration of war. The United States sends for a bunch of former arcade champions, led by Sandler, to stop them.
Despite earning more than $130m at the US Box Office the film has been panned by critics, with a Rotten Tomatoes score of 17 per cent. Not even the appearance of Games of Thrones star Peter Dinklage has saved it from a savaging.
Rolling Stone's Peter Travers gave the film one star out of four calling Pixels "a 3D metaphor for Hollywood's digital assault on our eyes and brains" and deeming it "relentless and exhausting".
Nottingham Post reviewer Damon Smith said: "Pixels is a nostalgia-drenched bore, hung on the centrepiece recreations of classic games, which result in the destruction of swathes of London and Manhattan. Sandler sucks the dwindling energy out of every frame, unable to muster any enthusiasm for his two-dimensional role."
Join our new commenting forum
Join thought-provoking conversations, follow other Independent readers and see their replies