'Crazy' Fifty Shades fans start angry petition urging producers to cast Alexis Bledel and Matt Bomer as Anastasia and Christian
The petition has received over 17,000 signatures in over a day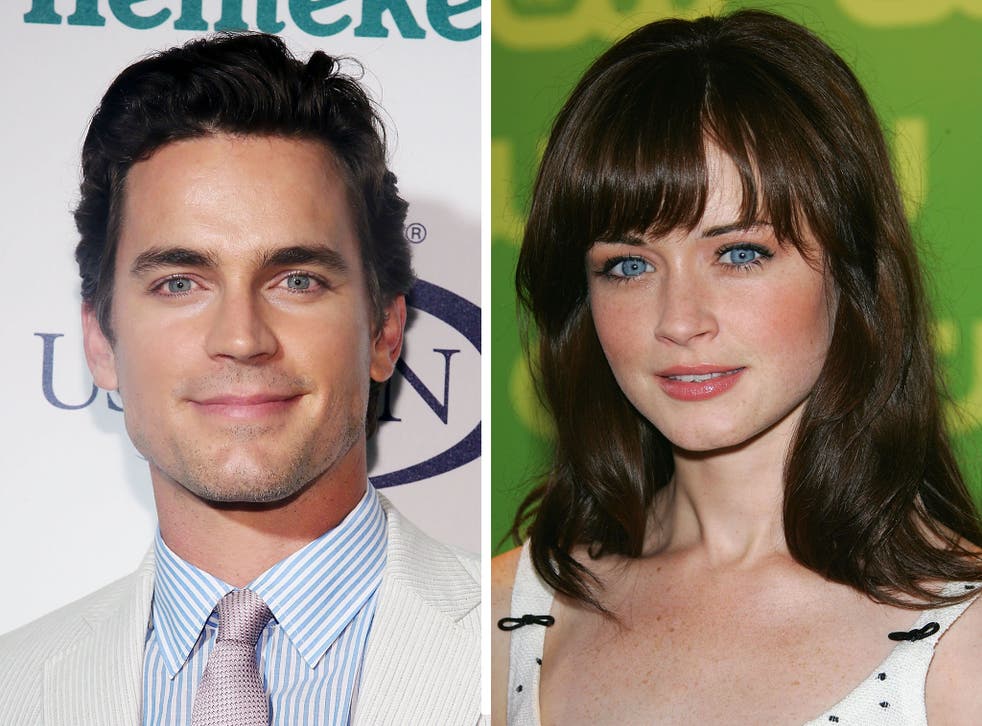 While some people were pleased that former Byker Grove actor Charlie Hunnam took the lead role in Fifty Shades of Grey the movie, 17,000 EL James fans have expressed their displeasure via an online petition.
A change.org petition urging the film's producers to change the casting of Christian Grey to Matt Bomer and Anastasia Steele - from Dakota Johnson - to Alexis Bledel has received 17,670 signatures in just over a day.
The film of the best-selling erotic novel is due for release in 2014 with Sam Taylor-Johnson taking the helm as director.
Fifty Shades author EL James announced the casting news on her blog two days ago. She called Johnson "lovely" and said Hunnam was "gorgeous and talented".
The petition, entitled: "We want Matt Bomer and Alexis Bledel as Christian Grey and Anastasia Steele on 50 Shades," was created by a Twitter user called @dontouchmypatch.
She writes: "Matt Bomer is the PERFECT DESCRIPTION OF CHRISTIAN GREY AND ALEXIS BLEDEL IS THE PERFECT ACTRESS TO REPRESENT ANASTASIA STEELE and if THEY ARE NOT, NOBODY WILL BE.
"And I read the whole trilogy and I can assure that Matt is the perfect actor for this movie and Alexis too. So please PLEASE, all of the GREYsessed and Bomerettes in the world NEED those actors. They always will be for us the Christian Grey and Anastasia Steele. WE CAN DO ANYTHING GUYS, ANYTHING."
Other fans voiced their disappointment that relatively unknown British actor Charlie Hunnam was chosen over Magic Mike's Matt Bomer.
One wrote: "Christian is supposed to be sexy and mysterious. Charlie Hunnam looks dirty and very unappealing. I will not be watching the film with this cast. Which is sad because I have waited forever to see this."
Access unlimited streaming of movies and TV shows with Amazon Prime Video Sign up now for a 30-day free trial
Sign up
Another wrote, simply: "Because I want a real movie, not that crap they intend to do."
One supporter from Colombia urged for an "incredible serious decision [sic] about changing the characters that match properly with expectations."
She said: "The decision to be taken of the actors shows that they do not understand the part of the book where you say crisitian [sic] is very sexy and cute girl besides since the actor has already chosen his years [sic], and is not at all what I expected."
To date, the Fifty Shades trilogy has sold over 70 million copies worldwide, making it one of the fastest selling series of all time.
Universal Pictures and Focus Features secured the multi-million dollar rights last year for the story of the relationship between a college student and a wealthy entrepreneur who introduces her to the world of S&M.
Join our new commenting forum
Join thought-provoking conversations, follow other Independent readers and see their replies