Dakota Johnson on 'tedious' Fifty Shades Darker sex scenes: 'I've been simulating sex for seven hours straight – I'm over it'
Johnson is currently shooting sequels Fifty Shades Darker and Fifty Shades Freed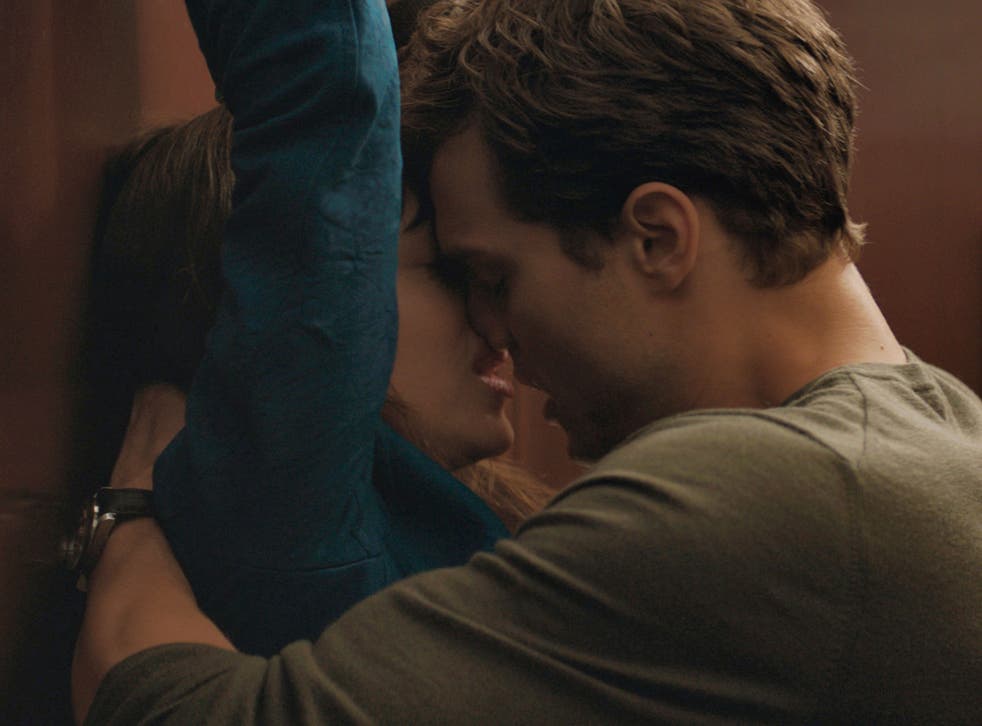 It's tough being a Hollywood actress whose main job at the moment involves shooting back-to-back sex scenes with Jamie Dornan.
Dakota Johnson, who plays Anastasia Steele in the Fifty Shades movies, has announced that she is "over" the Red Room where Dornan's playboy billionaire Christian Grey submits her to all kinds of BDSM action.
"We're not having actual sex," the 26-year-old told Chrissie Hynde for Interview magazine. "But I've been simulating sex for seven hours straight right now and I'm over it. It's not…comfortable. It's pretty tedious."
Johnson and Dornan are currently shooting sequels Fifty Shades Darker and Fifty Shades Freed, based on EL James' erotic novels of the same name.
They are joined on set by Hugh Dancy, recently cast as Grey's psychiatrist Dr John Flynn, and Kim Basinger as Grey's business partner and ex-lover Elena Lincoln.
James Foley has taken over as director after Sam Taylor-Johnson quit following a highly-publicised clash with James while making Fifty Shades of Grey.
Iconic sex scenes

Show all 11

Johnson shared some amusing details about the contents of the Red Room fans didn't see in the first film during an interview with The Independent last year.
"There are some crazy things in there, like certain chairs for certain positions," she said. "One of them was this tiny little leather chair that looks like that thing when you go to the gynaecologist and put your feet up. I never saw the Red Room until the scene where you see me see it for the first time in the movie."
Dakota Johnson talks Fifty Shades

Dornan meanwhile, told us that he had visited a real-life sex dungeon to research his part as the dominant. "It was a very strange way to spend a Tuesday evening and I probably won't have many like it," he said. "I was sober but they did give me a room temperature beer which I nursed through the experience. It was…an eye-opener."
Fifty Shades Darker arrives in UK cinemas on 10 February 2017, just in time for Valentine's Day.
Join our new commenting forum
Join thought-provoking conversations, follow other Independent readers and see their replies