Daniel Radcliffe felt so bad making racial slurs as a white supremacist in Imperium he kept apologising to co-stars
'We were the most apologetic bunch of skinheads'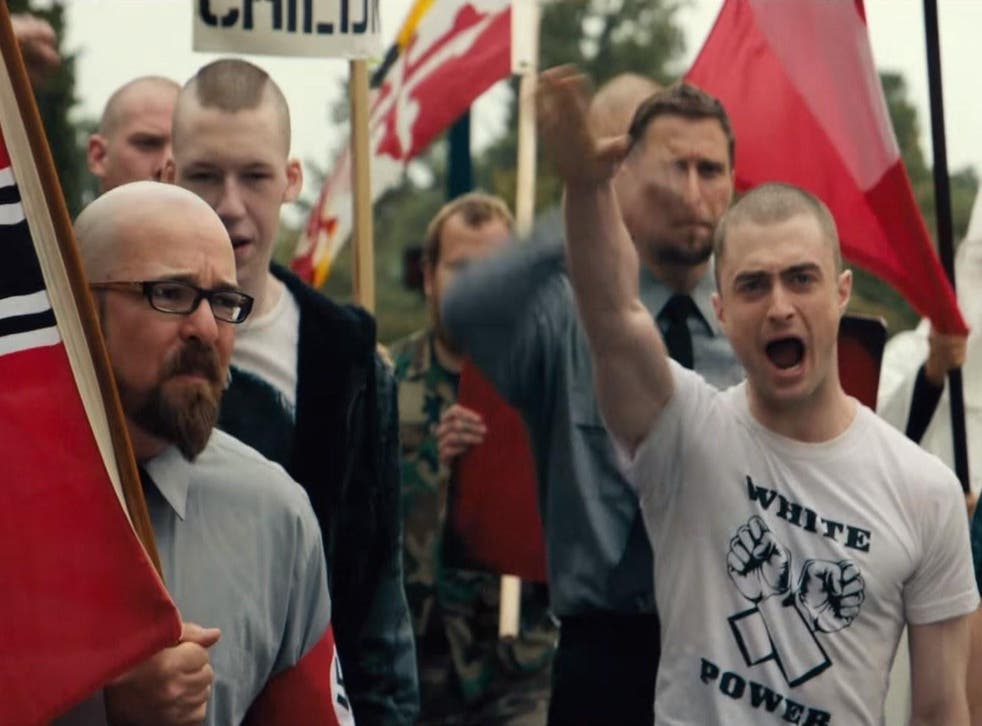 For the majority of the world, Daniel Radcliffe will likely forever be best known for playing Harry Potter.
Having been the Boy-Who-Lived for so long, it's no wonder the actor is struggling somewhat with his latest role playing a white supremacist in Imperium.
Speaking on The Daily Show, Radcliffe revealed how after using racial slurs he would have to apologise to those around him.
"Whenever I was using racial slurs and stuff in the film I would have to go up to the actors afterwards and be like, 'I'm so sorry'," he told the US chat show, via The Telegraph.
Imperium Official Trailer
"'I know you know that I don't mean this, but I still feel like I have to say it'. We were the most apologetic bunch of skinheads."
Imperium comes out later this year and sees Radcliffe play an undercover FBI agent as he infiltrates a supremacist group as they plan to make a bomb.
"It was a very weird film to make in one way because it was a fantastic experience and it was a great crew," he said.
The best films of 2016 (so far)

Show all 22
"On the other hand, we are dealing with this very heavy stuff and filming, like, Right-wing, white-supremacist rally scenes and we were all wearing T-shirts that said 'white power' on them, and stuff like that is weird and horrible."
Also coming up for the actor is Swiss Army Man, in which he plays a "farting corpse with an erection," a role that led to people walking out of the film's premiere.
Imperium hits UK cinemas 23 September.
Join our new commenting forum
Join thought-provoking conversations, follow other Independent readers and see their replies